Top Democrat John Conyers Resigns From Committee After Sexual Harassment Allegations—Says He Will Be Vindicated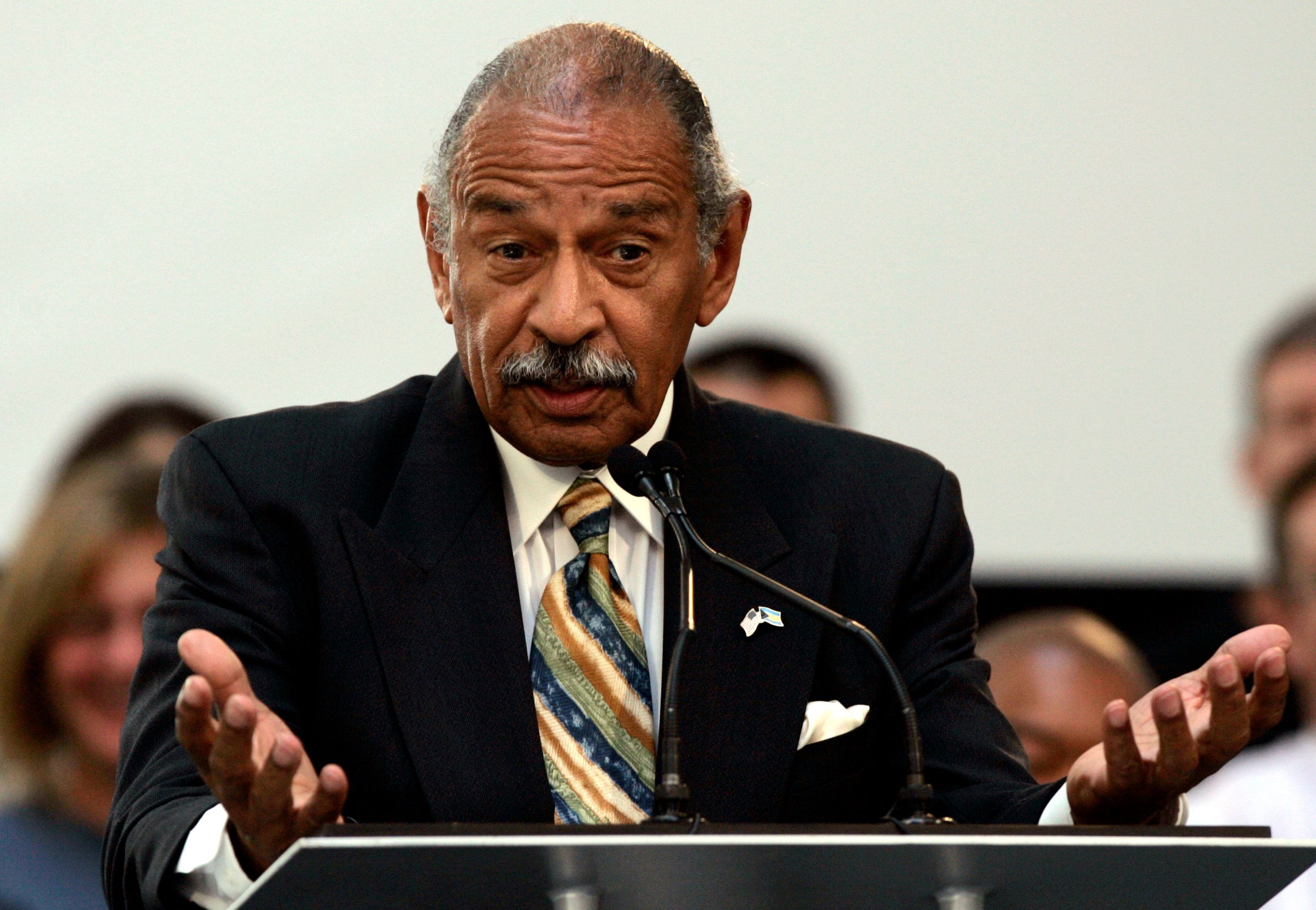 Senior Democratic congressman John Conyers says he will be vindicated over accusations of sexual harassment from several former employees but has resigned from his top job on the House Judiciary Committee.
Conyers, a representative from Michigan, didn't respond to calls from some Democrats to resign from Congress completely and was backed up by House Democratic Leader Nancy Pelosi.
"I would like very much to remain as Ranking Member," Conyers said in a series of statements on Twitter, noting "there is still much work to be done."
"But I have come to believe that my presence as Ranking Member on the Committee would not serve these efforts while the Ethics Committee investigation is pending," he said.
Last week the committee announced an investigation of the accusations of female staffers against Conyers after he confirmed the government settled a sexual harassment complaint against him for $27,000, originally reported by BuzzFeed News. Conyers "expressly and vehemently" denies the allegations.
Another former staffer came forward to say that Conyers showed up to a meeting wearing only his underwear. However, she did not file a sexual harassment complaint against him.
BuzzFeed also reported on affidavits from Conyer's former employees that said they saw him inappropriately touch his female employees and ask for sexual favors—one said he touched her "repeatedly and daily."
Read more: Trump says Access Hollywood tape where President boasts of grabbing women "by the pussy" is fake
"I deny these allegations, many of which were raised by documents reportedly paid for by a partisan alt-right blogger. I very much look forward to vindicating myself and my family before the House Committee on Ethics," Conyers said on Twitter Sunday.
BuzzFeed received the documents from Mike Cernovich, a leading figure in the alt-right movement, a group of Trump-supporting white nationalists and conspiracy theorists.
Cernovich wrote in a series of tweets the other week that he would pay $10,000 for documents about the settlement of any sexual harassment claims in Congress. He has since deleted those messages. BuzzFeed says it did not pay for the documents.
A dozen of Conyer's female staffers who worked for him at different points over the past 30 years issued a statement supporting him Sunday. "Our experiences with Mr. Conyers were quite different than that image of him being portrayed in the media," they said. "Mr. Conyers was a gentleman and never behaved in a sexually inappropriate manner in our presence."
Last Wednesday Democratic House Representative Kathleen Rice issued a statement that she had "reviewed the allegations against him, and they're as credible as they are repulsive." Rice is calling for Conyers's resignation from Congress.
The accusations against Conyers come as politicians from both parties face allegations of sexual harassment. Minnesota Sen. Al Franken, a Democrat, has also been accused of inappropriately touching women. Alabama Republican Senate candidate Roy Moore faces several claims of sexual misconduct, including with a child, reported early this month. President Donald Trump, who has been accused of sexual harassment and assault by more than 10 women, has defended Moore.
California Democratic Rep. Jackie Speier is sponsoring legislation that would make the opaque sexual harassment complaints system in Congress more transparent. While it is currently possible for the public to find out how much Congress has paid out in settlements, which members the pay-outs involve is confidential.
"We are at a watershed moment on this issue, and no matter how great an individual's legacy, it is not a license for harassment," said top House Democrat Nancy Pelosi in a statement Sunday.
In an interview on NBC's Meet the Press, Pelosi said that Conyers "understands what is at stake here and he'll do the right thing." Pelosi also called Conyers, 88, who has served in Congress since the 60s, an "icon" and said that the women "have not really come forward." She warned against leaping to conclusions.
"I am grateful to my colleagues who have called for due process before weighing judgment," Conyers said in his statement. "I would urge them to continue to do so for any Member accused of wrongdoing. Basic fairness requires no less."