On Monday afternoon, Democratic Houston Mayor Sylvester Turner announced on Twitter that his city has started a "Wall of Shame" for local businesses that do not comply with Republican Governor Greg Abbott's June 26 executive order closing all bars and reducing restaurant capacity to 50 percent.
"Today, we are announcing the first three businesses for our city's wall of shame," Sylvester wrote in his tweet. "The three businesses include Spire Club, Prospect Park, and Pour Behavior."
Spire Club is a reception hall that came under criticism after weekend photos showed patrons crowding the venue without wearing face masks or observing social distancing.
Prospect Park and Pour Behavior are sports bars that both had their licenses suspended for 30 days on Friday after allegedly failing to comply with regulations designed to slow the spread of COVID-19.
"These are businesses that, quite frankly, are just not serving their patrons well, and not serving their city well," Turner said during a Monday press conference. "If you go into a place that is crowded and you can't engage in social distancing, you should turn around and walk out," Turner said.
While Turner said he didn't want to add any other businesses to the Wall of Shame, he added, "This is real. People are dying, people are getting sick, people are in ICU beds. Quite frankly, I have lost my patience with you in that regard."
The Wall of Shame seems to be a deterrent for non-compliant businesses and has no further penalties attached to it.
In its defense, the Spire Club has asserted that it's not a bar because most of its revenue comes from ticket sales and private seating sales rather than alcohol and liquor, according to ABC 13.
Bret Hightower, partial owner of the Spire, said the venue's work staff socially distanced its inside tables inside, required employees to wear masks and made patrons have a mask before entering. Nevertheless, Hightower said he witnessed a "blatant disrespect for social distancing guidelines" in the photos and videos of his venue's patrons taken this last weekend.
The Spire will decide early this week on whether to continue operating during the statewide bar shut down.
Newsweek reached out to Pour Behavior and Prospect Park for comment. This story will be updated with any response.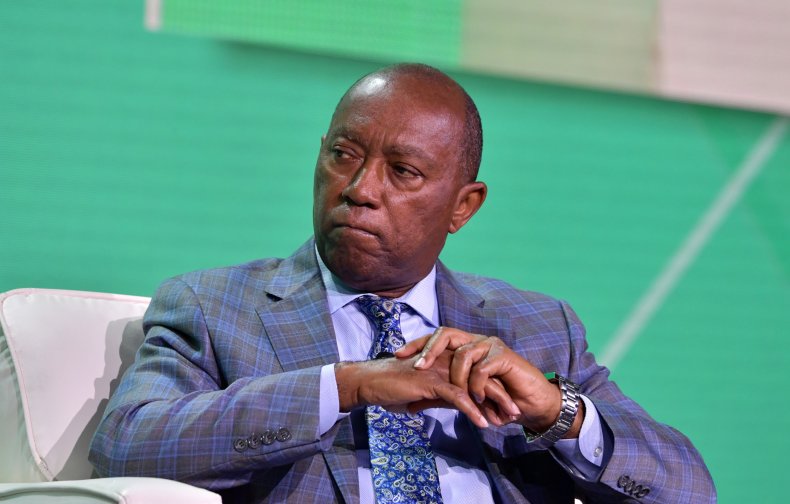 On June 25, Abbott announced the halting of his state's continued reopening.
"[During] an increase in both positive COVID-19 cases and hospitalizations, we are focused on strategies that slow the spread of this virus while also allowing Texans to continue earning a paycheck to support their families," Abbott said.
"The last thing we want to do as a state is go backwards and close down businesses. This temporary pause will help our state corral the spread until we can safely enter the next phase of opening our state for business," he added.
Abbott has suggested that state residents wear a mask, wash their hands regularly and socially distance from others. He also issued an order on Friday that closed the state's bars and reduced its restaurants' capacity to 50 percent.
As of June 29, Harris County, which contains Houston, is reporting more cases and deaths than any other Texas county. It has a total of 29,276 confirmed cases and 371 related deaths.
Last week, leaders of the Texas Medical Center said their Houston-area facility had no ICU beds left for coronavirus patients. While the center pledged to add new beds by converting other hospital units into temporary ICUs, it also said it might not be able to handle a surge in cases.