Texas Bar Owners Plan Protest Against New Shutdowns as Coronavirus Cases Spike
Bar owners in Texas are planning protests against Governor Greg Abbott's order to shutter drinking establishments in response to an alarming surge in COVID-19 cases.
Abbott issued an order Friday to reverse course on Texas's reopening plans by closing bars and reducing restaurant capacity to 50 percent. The governor expressed concern over the state's testing positivity rate rising to nearly 12 percent, while new confirmed cases and hospitalization rates continue to soar.
"As I said from the start, if the positivity rate rose above 10%, the State of Texas would take further action to mitigate the spread of COVID-19," Abbott said in a statement. "At this time, it is clear that the rise in cases is largely driven by certain types of activities, including Texans congregating in bars."
"The actions in this executive order are essential to our mission to swiftly contain this virus and enhance public health," he added.
Abbott also imposed a requirement for outdoor gatherings of 100 or more to be pre-approved by local authorities. Rafting and tubing businesses must also close over fears that gatherings centered on the popular summer activities could help spread the virus.
Restaurants and some other businesses in Texas began reopening on May 1. In mid-May, bar owners protested against being forced to remain closed. They were allowed to go back into business at limited capacity on May 22.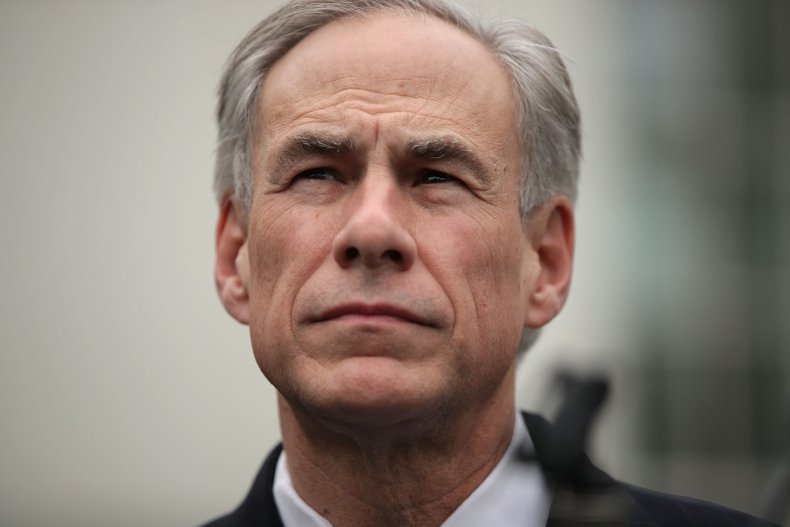 In response to the new shutdown, bar owners and workers are gearing up for another round of protests. An event posted to Facebook on Friday calls for demonstrations at city halls across Texas on June 1. Organizers dispute the notion that bars could be associated with the new cases, instead alluding to recent widespread protests against racial injustice and police brutality.
"60k protesters filled the streets of downtown Houston , Thousands of protesters filled the streets of Austin and Dallas with zero care of Social Distancing guidelines," the event page reads. "They were able to do whatever they liked with out consequence."
A recent study published by the National Bureau of Economic Research concluded that there was "no evidence" that the protests, which were conducted outdoors while most participants wore face masks, were responsible for a surge in COVID-19 cases.
Abbott has pointed out that a large number of the new cases have been diagnosed in young people, a group he says are more likely to gather in bars and spread infection. The governor said he hopes the new restrictions will be short-lived, while urging residents to follow preventative measures.
"We want this to be as limited in duration as possible," said Abbott. "Every Texan has a responsibility to themselves and their loved ones to wear a mask, wash their hands, stay six feet apart from others in public, and stay home if they can."
"I know that our collective action can lead to a reduction in the spread of COVID-19 because we have done it before, and we will do it again," he added.
Texas reported 5,707 new cases of the virus on Friday. There were 137,624 total cases, including 2,324 deaths and 76,282 recoveries.
Newsweek reached out to Abbott's office for additional comment. This article will be updated with any response.