Britney Spears has finally had her day in court, delivering an astounding testimony on June 23.
The world listened as the 39-year-old pop star described the 13 years she has spent under the severe conservatorship imposed by the court and handled by her father, Jamie Spears.
The singer made it clear to Judge Brenda Penny that she wants the legal arrangement, which prevents her from making decisions about her life, health or assets, removed.
"I just want my life back," Britney Spears told the courtroom in Los Angeles on Wednesday. "It's been 13 years and it's enough. It's been a long time since I've owned my money."
She added: "Again, it makes no sense whatsoever for the state of California to sit back and literally watch me with their own two eyes, make a living for so many people and pay so many people, trucks and buses on tour on the road with me, and be told I'm not good enough.
"But I'm great at what I do. And I allow these people to control what I do, ma'am. And it's enough, it makes no sense at all."
Under the conservatorship, Jamie Spears also controls his daughter's $50 million estate.
On Wednesday, the judge explained that the conservatorship cannot be removed until a petition to terminate is submitted to the court—something the singer admitted she was not aware of.
Alexander Ripps, attorney at Bohm Wildish & Matsen in California, told Newsweek that Spears needed to file a petition and provide evidence that the conservatorship is no longer necessary.
"The next step would be for Britney, or her court-appointed counsel, to file a proper Petition to Terminate Conservatorship. Technically, the conservator, conservatee, spouse or domestic partner, any relative or friend, or any other interested party may file a petition for termination," he said.
"In the petition, Britney would have to state facts showing that the conservatorship is no longer required or that the grounds for establishing the conservatorship no longer exist. Once the petition is filed, a hearing date would be set.
"At some point prior to the hearing, the court investigator should interview Britney and then submit a report to the court. Of course, interested parties would be allowed to file their objections."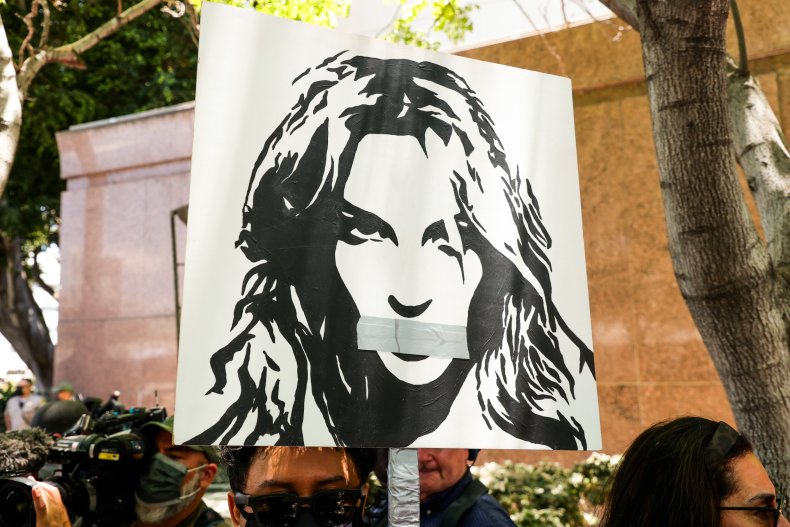 Jamie Spears' attorney, Vivian Thoreen, spoke about this possibility earlier in 2021.
"[Jamie] would love nothing more than to see Britney not need a conservatorship," Thoreen told CNN in March. "Whether or not there is an end to the conservatorship really depends on Britney. If she wants to end her conservatorship, she can file a petition to end it."
During her testimony, Spears claimed she had not been aware of this.
"I was told I have to sit down and be evaluated, again, if I want to end the conservatorship. Ma'am, I didn't know I could petition the conservatorship to end it," the singer said.
"I'm sorry for my ignorance, but I honestly didn't know that. But honestly, but I don't think I owe anyone to be evaluated. I've done more than enough. I don't feel like I should even be in a room with anyone to offend me by trying to question my capacity of intelligence, whether I need to be in this stupid conservatorship or not. I've done more than enough."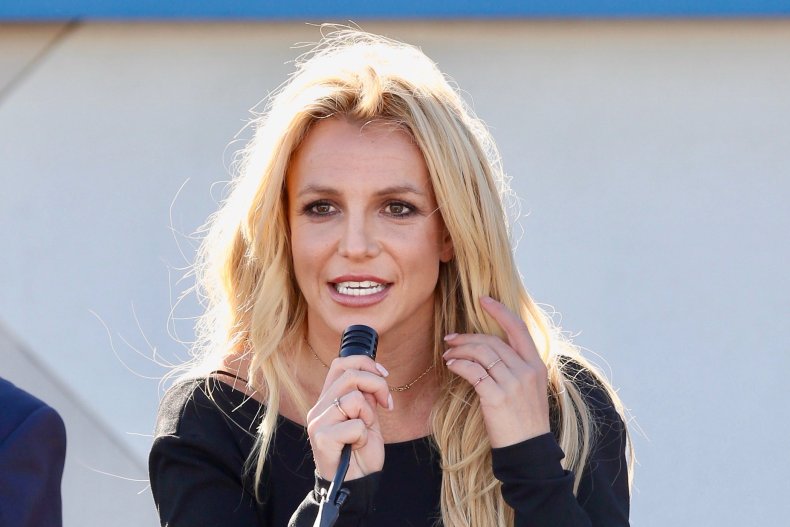 Spears also said she would like to be able to appoint her own lawyer.
"I haven't really had the opportunity by my own self to actually handpick my own lawyer by myself," she said. "And I would like to be able to do that."
Ripps added that a conservator "serves in a fiduciary capacity and can be removed for breaching that duty."
He explained that if a conservator is shown to have breached their fiduciary responsibilities, they can be held responsible for any loss or depreciation in value of the estate that results from the breach.
"Ultimately, the decision lies with the court. If the court concludes the conservator acted reasonably and in good faith under the circumstances as known to the conservator, the court, in its discretion, may excuse the conservator in whole or in part from any liability," Ripps said.
Newsweek has contacted Jamie Spears' attorney for comment.
No doubt fans all over the world are keen to see how the next steps play out.