How to Change the Xbox Button Color on the Elite Series 2 Controller
The Xbox Elite Series 2 Controller is the best option for anyone with an Xbox console. In addition to its vast amount of customization options, Microsoft recently introduced an additional way to make your controller feel a little more like your own. You can now change the color of the Xbox button to a hue that suits you.
Thanks to the latest Xbox Elite Series 2 Controller update, you can choose from a variety of colors that combine the red, blue, and green LEDs on your controller to create over 16 million different hues. That means you have plenty of colors to choose from, so the plain white glow no longer has to be the default for you.
Here's how to change the Xbox button color on the Elite Series 2 controller.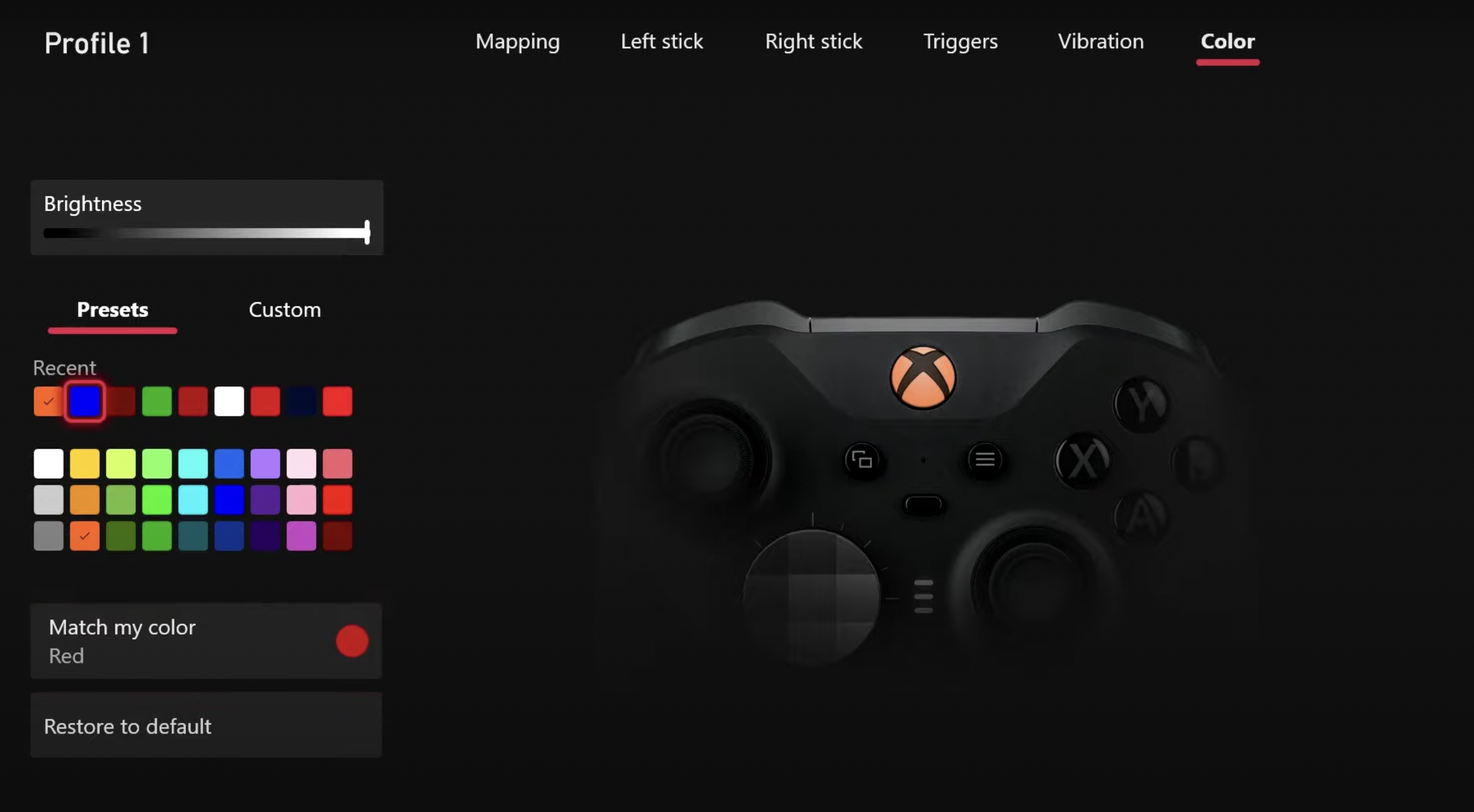 How to Change the Xbox Elite Series 2 Controller Button Color
You'll need to make sure your controller is up to date before you can work any real magic. Ensure your console and controller have received any and all pending updates. You'll want to visit the Xbox Support page to check your OS version against the newest available. Then, connect your controller to your Xbox with a USB-C cable to make sure you're ready to start any updates that might be needed.
Once you're done with that, open the Xbox Accessories app and choose "Configure". You can create a new controller profile if you haven't already here or edit an existing one. This is where you'll ultimately need to change over your controller color.
Look at the Color tab to find the color that you'd like to use for your controller. There will be a variety of presets to choose from, or you can choose "customize" if you want to make your own hue. Once finished, you'll see the glow on your controller in the color of your choice.
While this feature is available to those with an Xbox Elite Series 2 controller, this option does not extend to those with an Xbox Elite Series 1 controller. It does not appear that's in the cards at the moment for Xbox users who haven't upgraded their controllers yet, but if you have the newest version, now you have plenty of reasons to download the Xbox Accessories App and play around.
You can go back and change out the color you settled on at any time. Just be sure to continue updating your controller when necessary so you don't miss out on any other special features like this one going forward.