How Close Is the U.S. to a Coronavirus Vaccine? Where the Top 3 Trials Stand
As daily transmission of the new coronavirus persists six months into the global pandemic, questions about vaccine development and distribution are at the forefront of international conversations. With pharmaceutical and biotechnology companies across the world initiating trials to test the efficacy of potential immunization candidates, some experts suggest a vaccine could be ready for distribution at the end of this year.
Data included in The New York Times' global vaccine tracker shows 36 vaccine candidates are currently being tested in clinical trials. Three candidates entered late-stage human trials with U.S. participants this summer, shepherded by a handful of biotech companies and public health agencies. One vaccine presently in development—the product of a collaboration between Germany's BioNTech, China's Fosun Pharma and U.S.-headquartered company Pfizer—transitioned into Phase 2-3 clinical trials in late July.
Pfizer shared an anticipated timeline for distribution of its COVID-19 vaccine throughout the month that followed. On August 20, the company released a statement that said its trials were "on track" to apply for regulatory authorization this October. If approved, the statement noted plans to distribute up to 100 million doses of the vaccine worldwide before next year, and roughly 1.3 billion doses before the end of 2021.
"We've already begun to scale up manufacturing of this vaccine. done so at considerable financial risk, since we don't know if or how well the vaccine will work," said Dr. Mace Rothenberg, chief medical officer at Pfizer, in a video statement, released Tuesday, with updates regarding vaccine development.
"We've taken this extraordinary step to ensure that if the study is successful and a vaccine does what we hope it will do, we could begin distributing it to individuals in greatest need immediately upon regulatory authorization," he added.
Two additional COVID-19 vaccine candidates recently entered Phase 3 clinical trials involving human participants.
At least 15,000 participants are enrolled in Moderna's Phase 3 trials to determine effectiveness of the company's two-dose vaccine candidate, developed in partnership with the National Institutes of Health (NIH). Last week, the company presented data collected from an earlier trial phase to the Centers of Disease Control and Prevention (CDC), which indicated the vaccine was "generally safe and well-tolerated" by participants across a broad age range.
Moderna's clinical trial will eventually involve about 30,000 people, according to the Times. The U.S. government awarded Moderna $1.5 billion to secure 100 million doses of its vaccine if the immunization is authorized for use.
A third candidate, developed by British-Swedish company AstraZeneca in partnership with the University of Oxford, recently entered Phase 3 clinical trials. The trials are expected to enroll roughly 30,000 adults at 80 testing sites across the U.S., according to a report from NIH on August 30.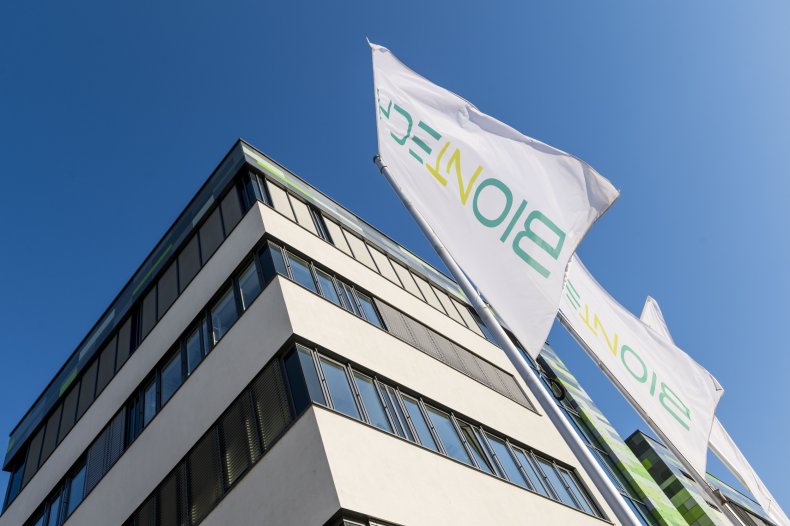 Once trials are complete, companies working to establish legitimate vaccine candidates can apply for authorization to distribute in the U.S. through the Food and Drug Administration (FDA). The federal agency has emphasized that it will not sacrifice safety for speed in its eventual regulatory reviews, acknowledging the pandemic creates unique circumstances that call for expedited development.
"While the FDA is committed to expediting this work, we will not cut corners in our decisions and are making clear through this guidance what data should be submitted to meet our regulatory standards," said FDA Commissioner Stephen Hahn in a June statement.
More than 26 million people have tested positive for COVID-19 across the globe as of Thursday, according to data published by Johns Hopkins University. Close to 864,000 who contracted the illness passed away as a result. Health officials in the U.S., which remains the virus' international epicenter, confirmed upwards of 6.1 million cases and at least 185,750 deaths as of Wednesday.
Newsweek reached out to Pfizer and Moderna for additional comments regarding vaccine development, but did not receive replies in time for publication.