What Delta Pilot Strike Could Mean for Thanksgiving Travel Plans
Delta Air Lines pilot contract negotiations reached a critical point Monday when pilots voted overwhelmingly in favor of authorizing a strike if a contract agreement is not reached.
Since the COVID-19 travel restrictions have ebbed, airline transportation has exploded and has seen staffing shortages, delays and cancellations. Delta pilots are asking for better working conditions among other requests, as their most recent contract agreement was approved six years ago. Pilots feel the conditions agreed upon in 2016 are stale, and despite initial efforts to update the agreement in December 2019, a new contract still hasn't been approved three years later. Pilots are beginning to feel frustrated, and if a contract isn't agreed upon soon, it could affect upcoming flights for holiday travelers.
Delta pilots voted 99 percent in favor of authorizing a strike, although several steps must take place before pilots refuse to fly. Air Line Pilots Association (ALPA) Captain Evan Baach told Newsweek that pilots don't want to strike, but they will if that's what it takes to achieve better working conditions. ALPA represents Delta pilots.
Baach called the contract "straightforward." Delta pilots are vying for better pay, improved working conditions, retirement options and improvements to job security. Currently, negotiations are underway and the pilots' vote to authorize a strike only means they will strike if all other efforts fail. Baach said ALPA follows the Railway Labor Act, meaning before pilots can strike, mediation efforts must be deemed unproductive. When that happens, both sides enter a 30-day cooling off period, in which pilots and management continue to work as normal but under a 30-day clock.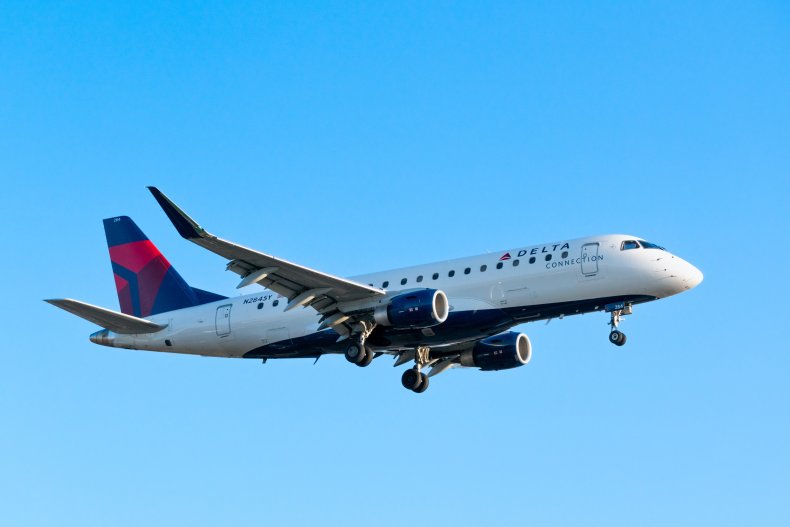 At the end of the 30 days, Baach said both sides can engage in "self-help," such as pilots opting to strike or management choosing to initiate a lockout, where the employer denies employment in a labor dispute.
Baach couldn't provide a timeframe for the potential strike, but Thanksgiving travel plans are likely to remain unaffected. Even if mediation ended today and pilots began their 30-day cooling off period, the clock would expire after Thanksgiving. But past Thanksgiving, it's uncertain which holidays, if any, could feel the brunt of a strike.
"We are unified," Baach said. "Our pilots are ready to strike. We have been negotiating for a very long time and we have earned an industry-leading contract."
Baach said Delta recently announced record revenue in the third quarter, and that pilots deserve a better contract.
"We expected to be industry leading, and in fact, Delta has said they intend on signing an industry-leading contract," Baach said. "But we are frustrated when it comes to timing.
"We love what we do," he added. "We are proud to be Delta airline pilots. We do not want to strike, but we are willing to strike."
Newsweek reached out to Delta for comment.