The Interesting Tale About How Taylor Swift and Joe Alwyn Met
Taylor Swift and Joe Alwyn have been together for six years and once again, they have been hit with engagement rumors. Neither Swift or Alwyn have responded to the comments, and so far they have successfully managed to keep their relationship out of the spotlight.
Therefore fans should expect the same mute response from the couple regarding the recent speculation they are engaged.
Dedicated Swifties will know that Swift herself will most likely drop hints in her songs about her current relationship situation than address anything publicly, after all, she did give hints about her romance with Alwyn in the songs "London Boy", "Dress", "Call It Want You Want" and "Gorgeous" to name a few.
So, when exactly did the Grammy-winning singer and Conversations With Friends star meet?
Newsweek has everything you need to know.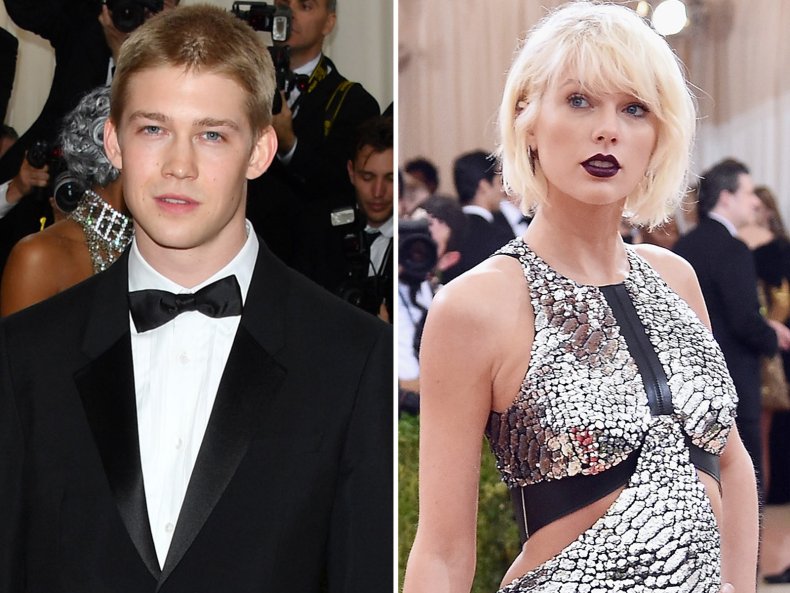 How Did Taylor Swift and Joe Alwyn Meet?
Exactly when Taylor Swift and Joe Alwyn met is unknown, but it is largely speculated among die-hard Taylor Swift fans that the pair met at the Met Gala in May 2016.
The prestigious and star-studded event is hosted by Vogue's Anna Wintour and the year both Swift and Alwyn attended, the theme was Manus X Machina: Fashion in the age of Technology.
The reason fans believe that is when Swift and Alwyn met is thanks to the song Dress, which featured on Swift's 2017 album, Reputation.
The lyrics of "Dress" include "Flashback when you met me/Your buzzcut and my hair bleached."
Eagle-eyed fans have joined up the dots that the lyrics reference Alwyn's and Swift's looks at the Met Gala that same year.
Alwyn was wearing a Burberry suit and really did have a shaved head and Swift was wearing a Louis Vuitton silver dress with a bleach blonde bob cut.
At the time of the Met Gala, Swift was dating DJ Calvin Harris. She has never confirmed whether the lyrics are about Alwyn.
Swift and Alwyn may have met in May 2016 but they did not begin officially dating until October 2016.
In her 2019 album Lover, Swift included photocopied pages of her journal entries on the cover. In one entry, dated January 3, 2017, she penned: "I'm essentially based in London, hiding out trying to protect us from the nasty world that just wants to ruin things.
"We have been together and no one has found out for three months now. I want it to stay that way because I don't want anything about this to change."
Swift further continued to drop hints about her relationship with Alwyn. In the track "Gorgeous" which also features on Reputation, Swift writes about falling in love whilst already in a relationship.
She sings: "You should take it as a compliment / That I got drunk and made fun of the way you talk" potentially making a reference to Alwyn's British accent.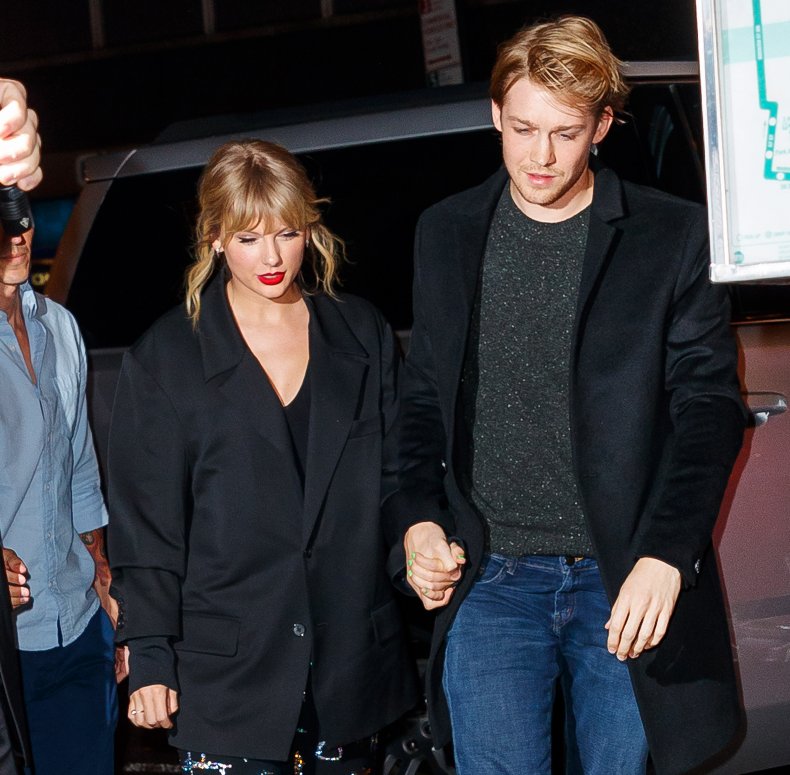 Swift and Alwyn have kept tight-lipped about their relationship, only giving small insights in interviews or Swift spilling some details through her lyrics.
In November 2020, Swift discussed her relationship with Alwyn with Rolling Stone, sharing: "I think that in knowing him and being in the relationship I am in now, I have definitely made decisions that have made my life feel more like a real-life and less like just a storyline to be commented on in tabloids."
More recently, Alwyn addressed the constant engagement rumors in conversation with The Wall Street Journal.
He told The Wall Street Journal: "If I had a pound for every time I think I've been told I've been engaged, then I'd have a lot of pound coins. "I mean, the truth is, if the answer was yes, I wouldn't say, and if the answer was no, I wouldn't say."
Newsweek has reached out to Swift and Alwyn's representatives for comment.