Why Air Strikes Alone Can't Destroy ISIS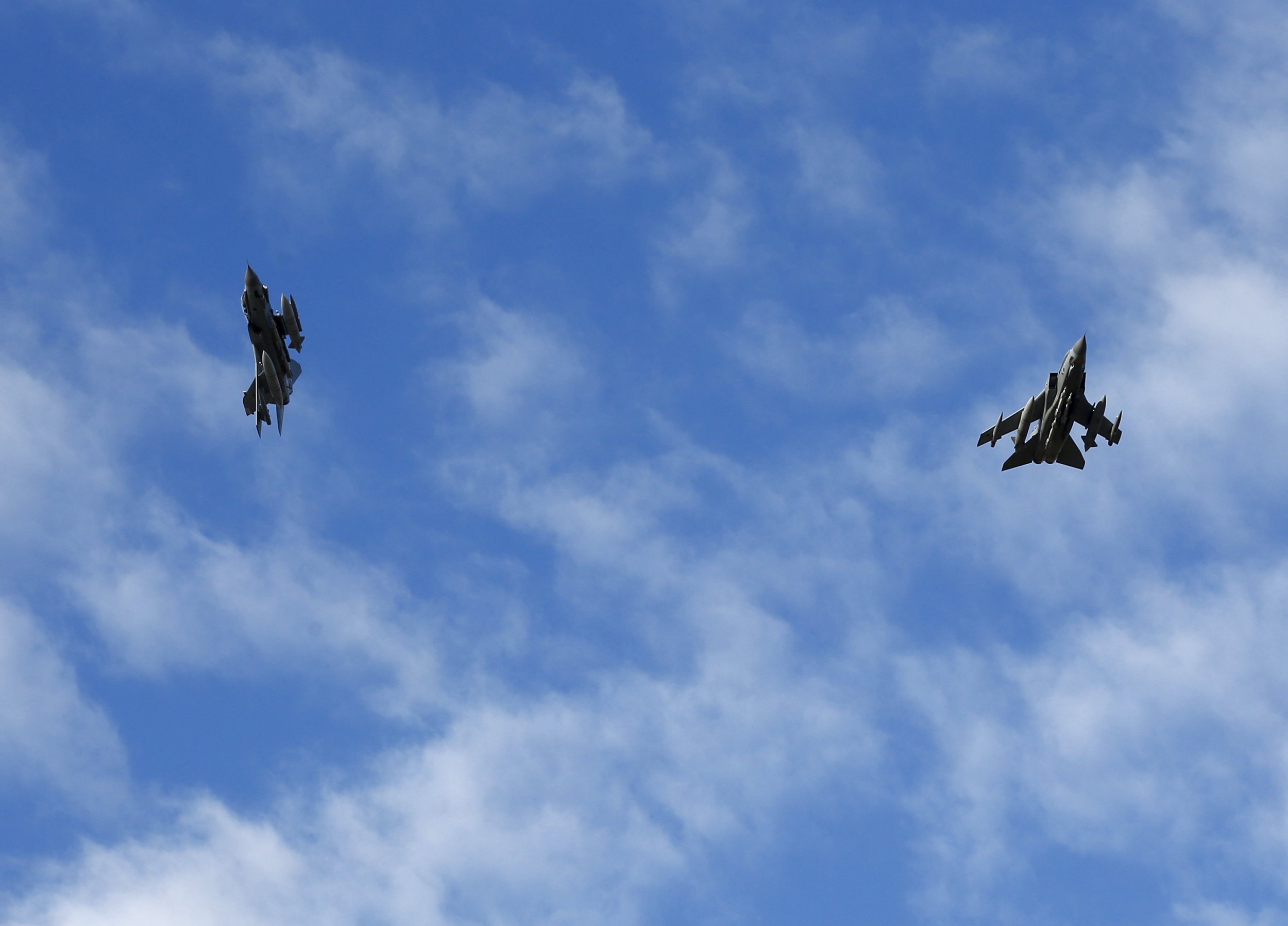 Before the Islamic State militant group (ISIS) captured the ancient Syrian city of Palmyra in May, the British, French and Russian aircraft flying over the country were solely for the purposes of surveillance, reconnaissance and logistics.
Now, six months later, Russia is conducting an air-strike campaign against the radical Islamist group, a move that has taken its relationship with Turkey to its lowest point in recent memory; France is pounding the ISIS stronghold of Raqqa with bombs in revenge for the worst atrocity in its peacetime history; and British Tornadoes started targeting ISIS oil fields on Thursday, just hours after Parliament decided to join the strikes.
All the while, the U.S.-led coalition continues to hit ISIS positions in different locations in Syria as it has done for over a year. Since September 2014, the coalition has carried out over 3,000 strikes, 95 percent of them by the U.S.
But despite the military action, ISIS pushes on with its bloodthirsty brand of radical Islam, planning attacks in the heart of Europe and keeping its grip on large swathes of territory in its self-proclaimed caliphate straddling the Iraqi-Syrian border.
So will Britain jumping into the fight have any significant impact? Is dropping more bombs the best way to defeat groups like ISIS?
"It's never been," says Alastair Crooke, former MI6 operative and Middle East adviser to Javier Solana, European Union high representative for common foreign and security policy.
"[Strikes] are more likely to kill people who are not involved because the practice of these groups is to break up their formations, dissipate and then move on to built-up areas and hide within the populations," he says. "This is a normal tactic for armies, guerrilla or insurgent movements who are facing air attack, to simply hide from it."
The prospect of civilian casualties was a major sticking point in Wednesday's marathon 10-hour parliamentary debate on whether Britain should join the airstrikes. British Prime Minister David Cameron said that the country's Brimstone missile would provide greater accuracy, but many innocent Syrians have already been killed by coalition and Russian bombs.
According to the Syrian Observatory for Human Rights (SOHR), a U.K.-based monitoring group, 250 civilians in Syria were killed by the U.S.-led coalition between September 2014 and November 23, 2015. SOHR also estimates that Russian air strikes have killed 403 civilians, including 166 women and children, since their campaign began in September.
Another problem, says Henry Wilkinson, head of intelligence and analysis at global risk consultancy Risk Advisory Group, is that military bombing operations could help boost ISIS's recruitment drive and increase the group's support among Muslims.
"The air strikes on their own are a risky strategy," says Wilkinson. "Whether there are civilians being killed or not, you can bet that ISIS will use this as an opportunity to show distressing propaganda to everyone and further the radicalization cause. That's already happening now."
But other experts think airstrikes can work, insisting that they can play a vital role in containing and degrading ISIS while exerting pressure on its key military and financial operations.
"There's no doubt that an air campaign against ISIS makes it harder for them to keep control over the territory that they maintain," says Philip Stack, principal MENA analyst at U.K.-based risk consulting firm Verisk Maplecroft. "They can't run training bases, their ability to export oil is reduced. So it creates increased friction, it makes them less efficient, it decreases their revenues. It assists in containing the problem, but it cannot be a solution on its own."
On a practical level, strikes "destroying military targets" and "degrading them militarily" can be effective with the right coordination and intelligence, Wilkinson adds.
Either way, Britain's new role in the campaign will not add anything that the U.S., other coalition members and Russia have not already brought to the table, argues Firas Abi Ali, senior Middle East analyst at IHS Country Risk.
"What is being presented is a claim that British airstrikes will come in and change things on the ground. They won't," he says. "The change is in the level of British engagement and the solidifying of a broader alliance against the Islamic State in both Iraq and Syria. It's a political gesture and doesn't change much in terms of military realities."
The only situation in which airstrikes can be truly effective in defeating an extremist group is in combination with ground forces, says Crooke, who has spent time as a negotiator with radical Islamist organizations. As an example, he notes that Israel was unable to cripple Shiite militant group Hezbollah in its 2006 air campaign in southern Lebanon until it added a ground operation.
Used as support for Iraqi and Kurdish Peshmerga and YPG ground forces in Iraq and Syria, the U.S.-led coalition airstrikes that have been running since September last year have successfully pushed back ISIS from territory it had captured when it swept across both countries to eradicate their shared border. The aerial bombings helped liberate the Syrian border city of Kobane, Mosul Dam, and the Iraqi town of Sinjar. Crooke calls for more of the same if ISIS is to be defeated now.
"Here is a fact of life: the only ground forces that can be used—are actually fighting and are effective and experienced—are those of the Syrian Army, Hezbollah, Iran, the Iraqi militias and the Kurds," he says. "In a sense...the only way you can [defeat ISIS], the only tool available to make it effective, is to use the ground forces that exist."