How Free College for All Hurts the Most Vulnerable | Opinion
Over the past five years, leading Democrats have increased the call for Free College. It began earnest in 2015 as one of the central planks of Vermont Senator and democratic socialist Bernie Sanders' unsuccessful bid in the Democratic primary. By 2020, Sanders was running in a primary against many who also supported his four-year-college-for-all vision, which includes making public four-year college programs free and reducing the risk students face from being burdened with excessive student debt.
The idea of free college for all stems from noble causes. Democrats are wedded to this model no doubt out of the desire for as many households as possible to attain solid middle-class incomes with only one wage earner. But while the motivation behind free college for all is commendable, were the proposal to succeed, it could cause real harm to some of our most vulnerable populations.
Statistics bear this out: For those entering the community colleges in 2012, only 39.3 percent attained a degree within six years. What this means is that the majority of young people in community college do not actually end up with the benefit of a college degree, despite investing time and money into going to college.
Pouring further resources into a solution that isn't working is never a good idea. But in this case, it would end up impacting communities of color more than anyone else. Because it turns out that Black and Latino men fall into the trap of having some college but no degree, much more than their white counterparts. In 2018, 24.3 percent of Black men and 20.7 percent of Latino men had some college but no degree, compared to just 18.8 percent of white men.
But the problem is not just one of wasted resources. The men who drop out of college or have only high school degrees all too often become part of the disconnected population that is neither in paid employment nor in school. In 2018, 20.8 percent of Black men 16 to 24 years old met this description—more than twice the rate for white men of the same age. This number reflects not only weaker employment networks but racial biases that continue to have an impact on hiring decisions.
How do young people of color overcome these employment barriers? Many succeed by completing job training at organizations that have a robust set of employer contacts. Local church-run organizations can be helpful, and in some cities, for example Las Vegas, police departments aid employment efforts. But the best strategy is for these young men to obtain industry-accepted occupational certificates.
The American Hotel and Lodging Educational Institute offers two-year programs for high school students nationwide. Year 1 focuses on hospitality and tourism operations, and Year 2 covers leadership and management aspects. Students who pass the exams for both years and complete 100 hours of internship or job hours can earn a Certified Hospitality and Tourism Management Professional designation. The program then provides a series of marketable credentials that can be used for direct employment or as credits that are accepted in many associate's and bachelor's degree hospitality programs.
Similarly, the Manufacturing Institute has created a system in which certifications are granted sequentially. The first certificate is sufficient for entry-level jobs. Subsequent ones can be earned while working to gain promotions into more skilled positions or credit towards associate's degrees at community colleges.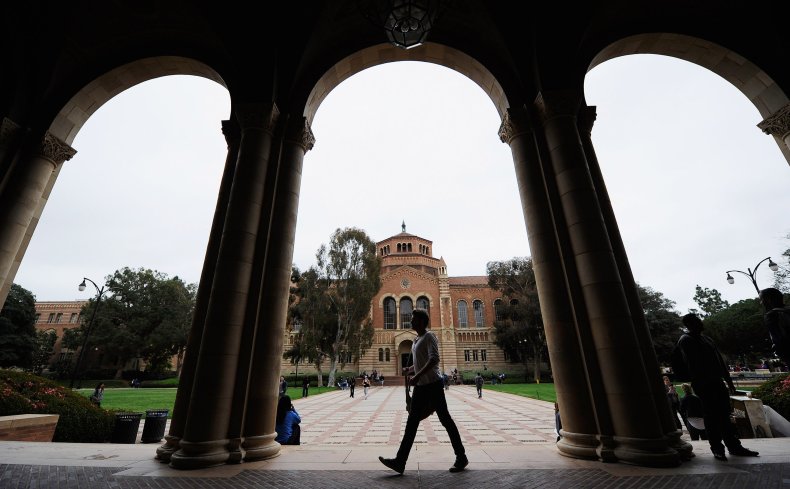 Increasingly, "stackable" credentials—meaning credentials that are earned sequentially, after individuals have begun working in a field—are becoming an explicit part of career planning. Programs that offer them can benefit those who are out of school and underemployed.
One of the most powerful effects of certificate programs are the way they build confidence in individuals who have previously struggled in academic settings. For many, completion of a certificate is the first success they have had. About 30 percent of students who obtain certificates go on to earn either associate's or bachelor's degrees.
All of the available data suggests that far from a panacea, free college for all would harm the most vulnerable populations more than it would help them. This is information that should be guiding policy, and yet it doesn't.
Liberals disregard occupational training for at-risk students and instead counsel any who have a high school degree to enter academic programs or community college, because certificate programs do not initially provide middle-class wages. What they ignore is the wage ladder that stable full-time employment provides.
A Princeton study found that after holding educational levels constant, inflation-adjusted wages increased by 75 percent as the youngest full-time, year-round workers aged by 20 years. More specifically, U.S. Census data indicated that in 2018, 50-year-old black men averaged 38 percent higher wages than 30 year old black men. While it would be ideal to start at a middle-class wage, sustaining full-time continuous employment is one key to wage growth.
Unfortunately, there are two additional reasons why so many liberals ignore this evidence. First, most college faculty members are unwilling to support alternatives to academic programs. Second, politicians hesitate to celebrate the seemingly meager success of certificate programs, even though they provide the best avenue for so many at-risk young people. Both would rather highlight college success stories: students from poor backgrounds with weak high school performance who nevertheless graduate from four-year colleges and are able to enter high-paying professions or doctoral programs. No matter if these stories are rare compared to the much larger numbers of students who are forced to leave college with no credentials or who gain degrees but not professional employment. It is easier to blame those adverse outcomes on racist employment practices than misguided counseling.
While President Biden should support some four-year college initiatives, he must also be supportive of certificate programs. He can find ways to enable industry-accepted programs to qualify for Pell Grants so that more students can afford them. He could support public college's efforts to expand their certificate offerings by providing them with grants for necessary infrastructure and employment outreach personnel.
As long as high schools continue to churn out poorly prepared graduates, certificate programs offer them the surest route to success.
Robert Cherry is professor emeritus of economics at Brooklyn College.
The views expressed in this article are the author's own.