How to Get Snapchat Spectacles (Spoiler: It's Not That Simple)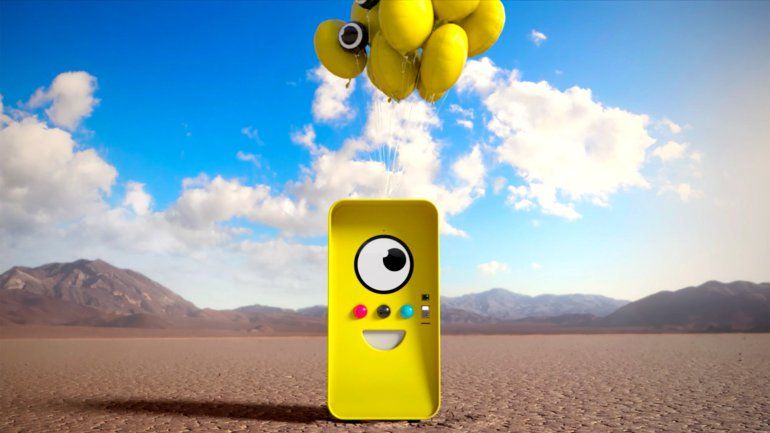 Snapchat is ditching traditional retail models for the roll-out of Spectacles, the video sunglasses that aim to capture images from the perspective of the wearer. Rather than distributing them online, or in bricks-and-mortar stores, Spectacles will only be available from pop-up vending machines called Snapbots.
The unconventional distribution method is designed to capture the attention of the social media company's young fan base, though many potential customers have been left frustrated in their attempts to get hold of a pair.
The $130 glasses went on sale from a bright yellow vending machine near Snapchat's Venice Beach, California, headquarters Thursday, but were only available for 24 hours before the vending machine was removed by the company.
The Spectacles are now appearing on online auction sites like eBay, listed at prices ranging from $300 to several thousand dollars. Snapchat's parent company Snap said the Snapbot vending machines will be appearing in cities across the U.S. in the future, but is yet to announce any exact locations or dates.
Snap chief executive Evan Spiegel said the smartglasses would be released slowly in order to figure out "if it fits into people's lives."
Snapchat Spectacles make use of a tiny wireless camera embedded into the frame of the glasses, capable of taking a whole day's worth of pictures on a single charge. The camera's 115 degree field of view aims to capture the human perspective.
Speaking to The Wall Street Journal when Spectacles was first announced in September, Spiegel said he had tested a prototype of the device on holiday with his fiancée.
"It was our first vacation, and we went to Big Sur for a day or two," Spiegel said. "We were walking through the woods, stepping over logs, looking up at the beautiful trees. And when I got the footage back and watched it, I could see my own memory, through my own eyes—it was unbelievable."