How To Get Spotify Wrapped 2021: Where To Find Your Annual Roundup and Playlists
Spotify Wrapped 2021 is now available to view, meaning that you can look over both global trends and your own individual roundup for the year.
Here is a quick guide on how to find these features.
In case you are not familiar with Wrapped, it provides an overview of your Spotify activity between January 1 and October 31.
It includes data on which songs you have spent the most time listening to, who your favorite artists have been, and if there were any particular genres that took your liking.
All of this information is then presented to you in what is essentially a slideshow of music and video clips. Not to mention, there will also be curated playlists that include tracks you have seemingly had on repeat for the entire year, as well as those big hits that somehow went under your radar.
In addition to providing insights into your own personal taste, the roundup also contains analytics for Spotify's entire userbase.
With this, you will be able to identify the most popular songs and vocalists worldwide. For instance, in 2020 it was discovered that Bad Bunny was the most streamed artist and that everybody was enjoying 80s throwback tunes for whatever reason.
2021's iteration of Wrapped is now available, meaning that you can finally brag on social media about how amazing your music taste, or cringe in agonizing embarrassment. Whichever best applies to you.
To find your individual roundup, follow these steps outlined below.
How To See Your Spotify Wrapped 2021 Playlists
Accessing your "year in review" feature is relatively straightforward. If you are on a smartphone, then you should be able to see a big green banner right at the top of the screen that will take you straight to it. If it's not there, then just follow this link (again on your phone).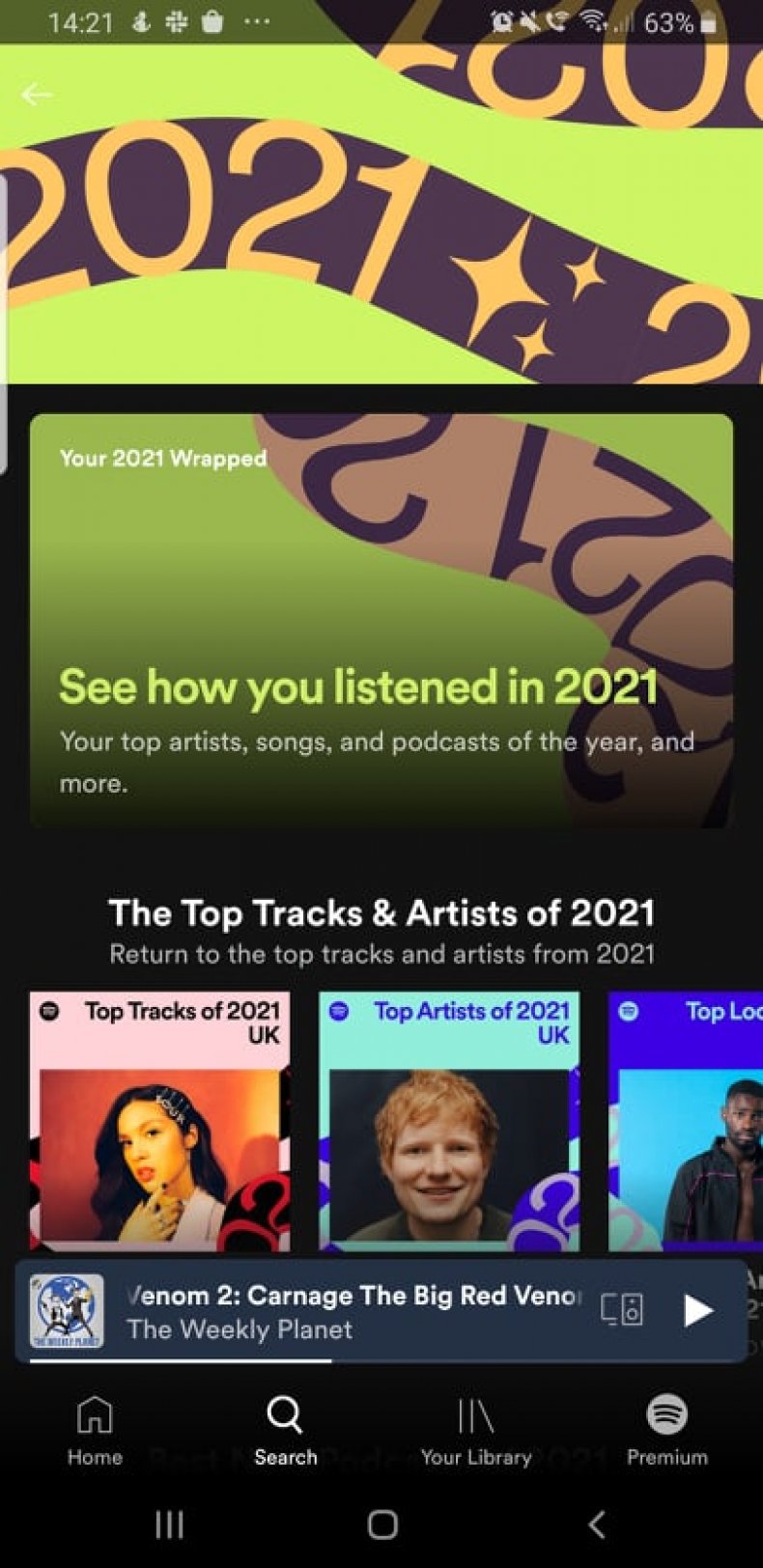 Once you are on the page, you will be able to see all of your curated playlists, including ones for your most-streamed tracks, favorite artists, and notable hits from the year that may have passed you by. Just below these, there will be the playlists that reflect the global trends of the year.
Alternatively, you can open up your web browser to look at the generic yearly roundup, without any personal insights.
How To See Your Spotify Wrapped 2021 Annual Roundup Slideshow
Your Spotify Wrapped data will also be condensed into a social media friendly snapshot that you can post to sites like Facebook or Twitter.
To access this slideshow infographic, you will need to be logged in to Spotify on your phone. Near the top of the screen there is a 2021 Wrapped banner. Again, follow this link if you don't see it.
Tap on this and you will be taken through to your Spotify Wrapped slideshow, which contains fun morsels of information like how many artists you have listened to over the past year and how many minutes of podcasts you have streamed.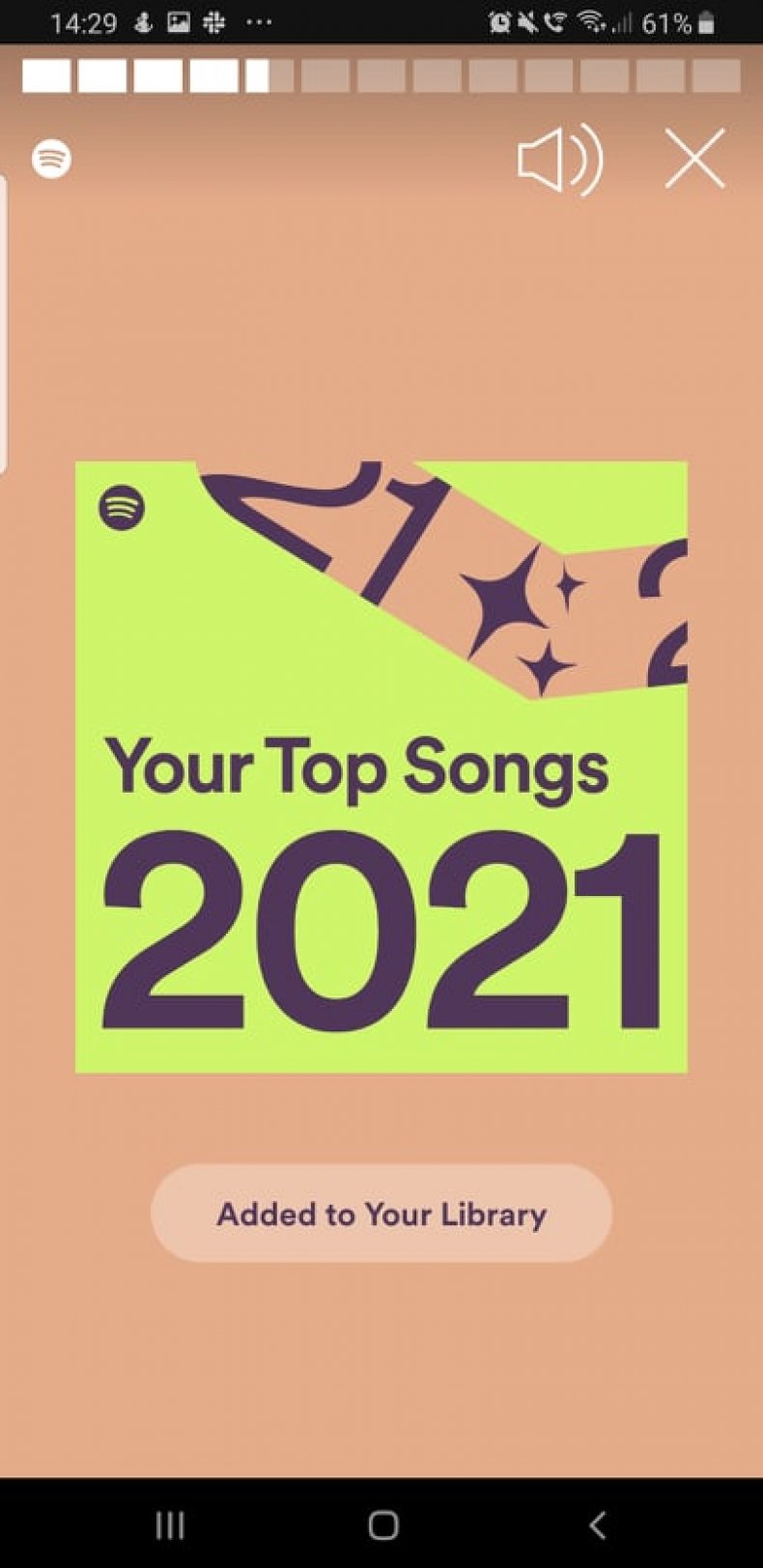 How To Share Your Spotify Wrapped 2021 Roundup Cards
If you want to share any of your results on social media, there is a button to do so at the bottom of each card (labelled "Share This Story").
Spotify Wrapped is more than just a fun roundup for consumers, as it actually contains useful insights for musicians as well.
To find out more about how the data can influence an artist's work, read our exclusive interview with up-and-coming pop star Mazie.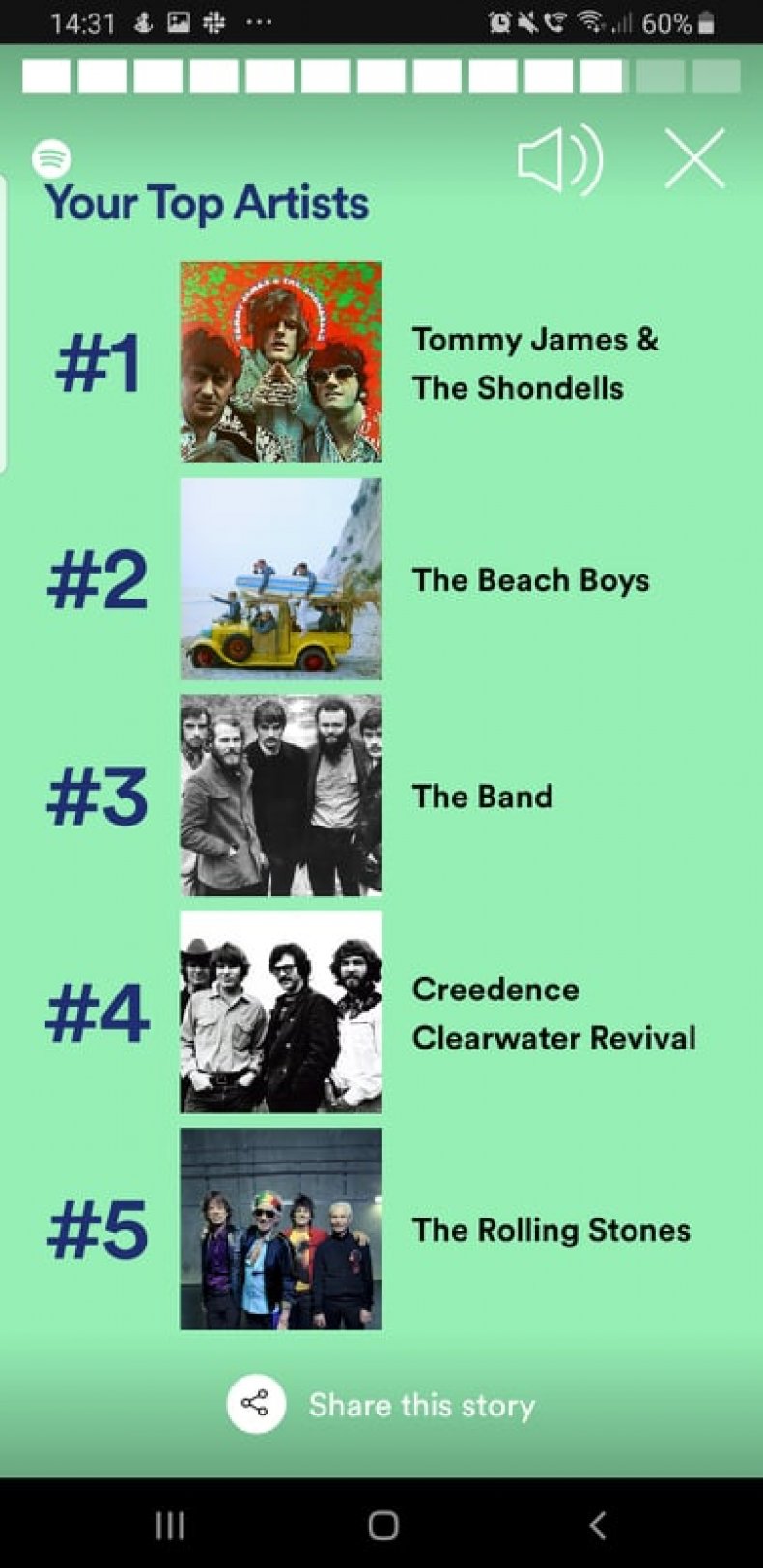 Do You Need Spotify Premium for Wrapped?
Spotify Premium is a paid subscription you can opt in for, which gives you a few bonus perks on the streaming platform.
The main selling point is that it gives you an ad-free experience, with commercials no longer interrupting your podcasts or tunes, but it also allows you to download music and play individual tracks whenever you want.
Wrapped is not one of these exclusive perks, however, and it can be accessed by standard Spotify users. That being said, there are a few extras that you get as a premium member.
For example, paying customers can get special badges that act almost like achievements in video games. In a nutshell, if you've consumed music in a distinctive way then you will be granted quirky titles. Gaining a certain number of followers on your playlists will earn you the "Tastemaker" badge, while listening to a song before it hits 50,000 streams will get you the "Pioneer" badge. This is a feature that is reserved exclusively for Spotify premium members.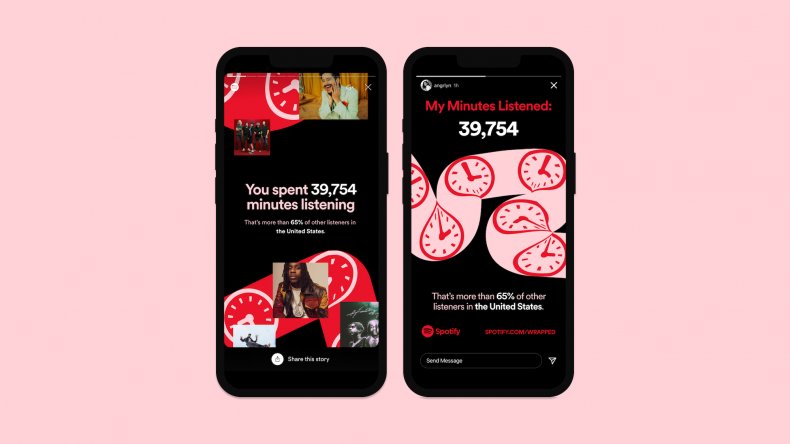 Update 12/02/21, 3:06 a.m. ET: This article was updated to include information on Spotify premium.