A Ghislaine Maxwell witness described as "gripping" by a juror may have evidence to give Prince Andrew's own lawsuit.
Carolyn Andriano told a New York court how she was abused from aged 14 by Jeffrey Epstein and wept as she said of Maxwell: "Money would not ever fix what that woman has done to me."
She described to jurors how she visited the financier about 100 times to pay for a drug addiction in a moving testimony that one juror described as "the truth."
Andriano separately told a U.K. newspaper how Prince Andrew's accuser Virginia Giuffre sent text messages about having sex with the royal while in Britain before she had even flown home to America.
It is not yet clear whether she will be called as a witness by either side in the civil lawsuit.
Maxwell juror Scotty David told ITV documentary Ghislaine, Prince Andrew and the Paedophile that Andriano's testimony was convincing.
He said: "Carolyn, her testimony was the most gripping and I felt the most compassion for her because she had literally had one of the hardest life stories. Regardless of her being arrested or her habitually doing drugs and addicted to pain pills...What matters is, did you tell the truth? Did this happen to you and, she told the truth every step of the way."
Virginia Giuffre says she was trafficked to London to have sex with Andrew at Maxwell's townhouse aged 17 in 2001. She has presented to the court a photograph, which she says was taken by Epstein, of the prince with his arm around her at the terraced home in Belgravia.
Andriano says Giuffre told her in text messages how she had sex with Andrew and showed a photograph of them together on her return from Britain.
However, her evidence is not straightforward because she also says it was Giuffre who brought her into Epstein's world.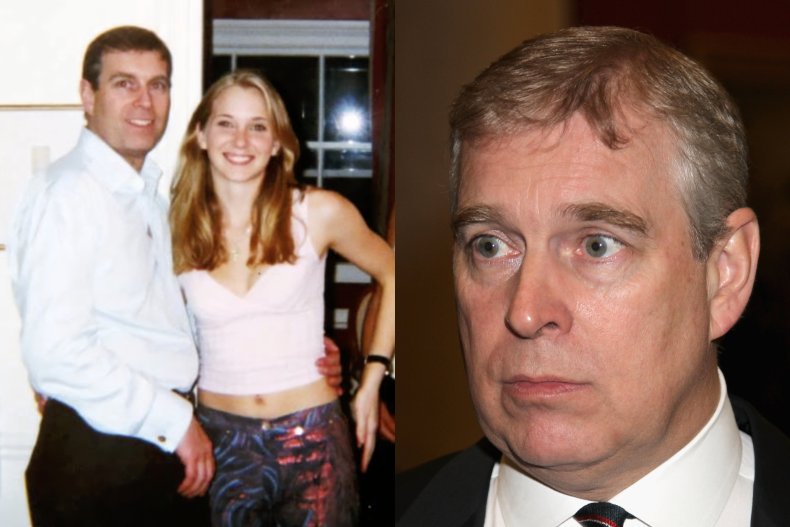 Andriano told The Daily Mail: "I asked her if she'd been to the Palace. And she said, 'I got to sleep with him.' I said, 'What? You're f****** with me,' and she said 'no, I got to sleep with him.' She didn't seem upset about it. She thought it was pretty cool. I don't think she [Virginia] deserves any compensation. I don't think she was coerced into doing anything."
Lawyers previously told Newsweek Andriano's evidence would likely be more beneficial to Giuffre than Andrew.
Georges Lederman, a defense attorney at international law firm Withers, recently told Newsweek: "Ms. Andriano's testimony as to coercion or otherwise is likely of little value in the courtroom, as she would not be declared an expert witness in sexual assault cases. Thus, the little benefit that might inure to Prince Andrew would likely be outweighed by the seeming corroboration of the sexual encounters, thereby undermining his credibility."
Neama Rahmani, president of West Coast Trial Lawyers, previously told Newsweek: "Though Andriano's statements about what Giuffre told her are hearsay and generally inadmissible, Andriano can corroborate Giuffre's account of having sex with Prince Andrew.
"Andriano can authenticate the infamous image of Giuffre with the prince, and Giuffre's phone calls and text messages may come into evidence as prior consistent statements if the prince's attorneys argue that Giuffre's claims are fabricated, which I expect."
Andriano told the Mail: "There's no amount of money in this world that will ever mend what was stolen—my innocence as a child by Maxwell and Epstein who had been in cahoots for God knows how many years. I have children and I know as a mother, and as a woman, there's no way in hell I could ever do something along the lines of what Maxwell has done."