How Ghislaine Maxwell's Security Guard Used Princess Diana to Try to Free Her
Ghislaine Maxwell's security consultant used Princess Diana's memory to try to free her on bail as she awaits trial on Jeffrey Epstein sex trafficking charges.
The British socialite faces Christmas behind bars at the Metropolitan Detention Center in Brooklyn where her lawyers say she is held in virtual solitary confinement.
However, she has lodged a new application for $28.5 million bail, asking to be put on an electronic tag to prevent her fleeing.
An ex-SAS security consultant offering $1 million dollars towards the sum is pledging to put her under armed guard, but invoked Princess Diana's death in his letter to the Manhattan Federal Court.
The unnamed former soldier told Judge Alison Nathan that Maxwell's long period in hiding prior to her arrest in July was to escape "aggressive behaviour" by the media.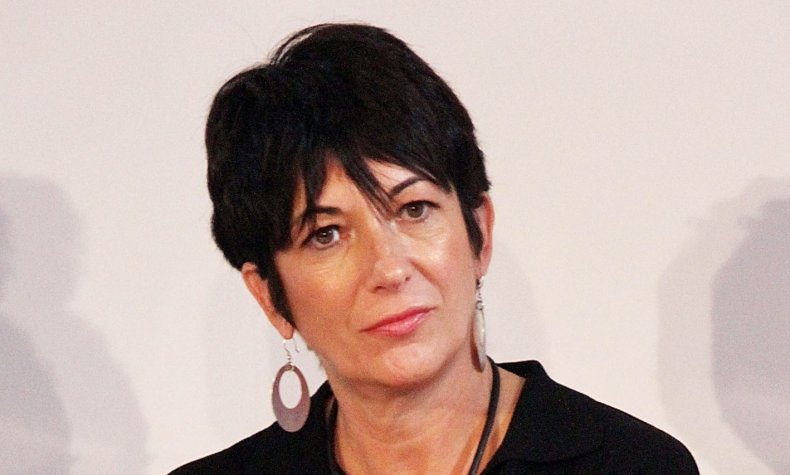 Quoted in The Times of London, he wrote: "This kind of behaviour is not only harassing, but can be life threatening. A good example is the case of Princess Diana, who unfortunately lost her life due to press intrusion into her personal space."
British newspaper The Sun offered a £10,000 ($13,400) reward for information on her whereabouts in November last year, shortly after Prince Andrew's car crash interview with the BBC about Jeffrey Epstein.
However, the security consultant's use of Diana's memory does not take account of how one alleged victim described Maxwell's own attitude to the Princess of Wales.
Maria Farmer, who has accused both Epstein and Maxwell of sexually abusing her, said Maxwell claimed she made Diana cry while flicking through photos of members of the royal family.
Quoted in The Sun, Farmer said: "Ghislaine's like, 'Look, there we made her (Diana) cry, isn't that funny? We hated Diana.'
"That's what she said. I was like, 'Oh my god, that's horrible.' They were very mean to her, like abusive, but they thought it was really funny. Very, very sick."
The visual artist was the first Epstein accuser to go to the police over her treatment at the hands of the convicted pedophile and is interviewed in Netflix show Jeffrey Epstein: Filthy Rich.
She described how Epstein had offered to help her career but said he and Maxwell groped her one night in the summer of 1996.
Later, she found out her 16-year-old sister Annie Farmer had been subjected to a topless massage by Maxwell at the New York financier's ranch in New Mexico.
Annie has submitted her own letter to the court opposing the application for bail.
Quoted in The Times of London, she wrote: "She has lived a life of privilege, abusing her position of power to live beyond the rules."
She added: "She will not hesitate to leave the country irrespective of whether others will be on the hook financially for her actions because she lacks empathy and, therefore, simply does not care about hurting others."