How to Hang Christmas Lights on Your House and Tree
Putting up a dazzling array of Christmas lights around the house and your Christmas tree is one of many festive activities families enjoy over the holidays.
However, this jolly Christmas tradition can become a fire hazard if you don't take care.
Holiday trees and lights cause about 390 fires a year in the U.S., resulting in 21 deaths and $25.2 million in direct property damages, according to the National Fire Protection Association (NFPA), the U.S. National Park Service (NPS) warns.
"As you decorate in the coming weeks, keep fire prevention uppermost in your mind," the NPS says.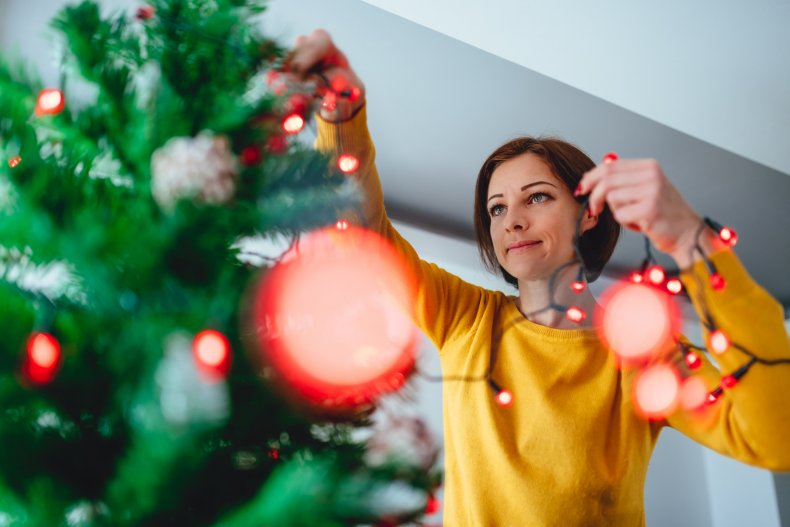 How to Hang Christmas Lights
Below are some precautions to bear in mind and tips for how to safely hang holiday lights around the house, as advised by the NPS.
Inspect the Holiday Lights
Before using them, check the lights and discard any light strands with cracked lights, excessive kinking, frayed cords, or loose sockets. Wires should not be warm to the touch.
Don't Overload Electrical Sockets
No more than three mini-light strands or 50 screw-in bulbs should be linked together.
Plug Lights Into Permanent Sockets
The light cords should be plugged into permanent outlets installed by a professional electrician.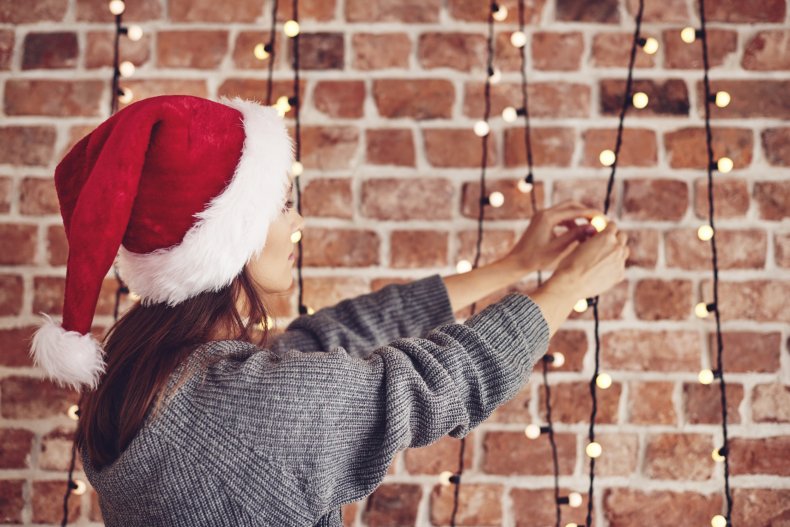 Use Clips to Hang Lights
Do not use nails to hold up your holiday lights.
Be Careful With Extension Cords
Extension cords should not be run under carpets, across doorways, heaters, lawns, or high traffic areas. Be sure the cords are not pinched either under or behind any furniture.
...And Metallic Trees
Never use electric lights on a metallic tree.
Outdoor vs. Indoor Lights
The NPS explains: "Outdoor lights are UL/FM listed for cold and wet conditions and tend to burn hotter than indoor lights. Indoor lights are cool enough to be used on the tree but are not designed for outdoor conditions.
"Many newer strands are made for either, but verify the type of strand before use by looking at the tag near the plug," the NPS adds.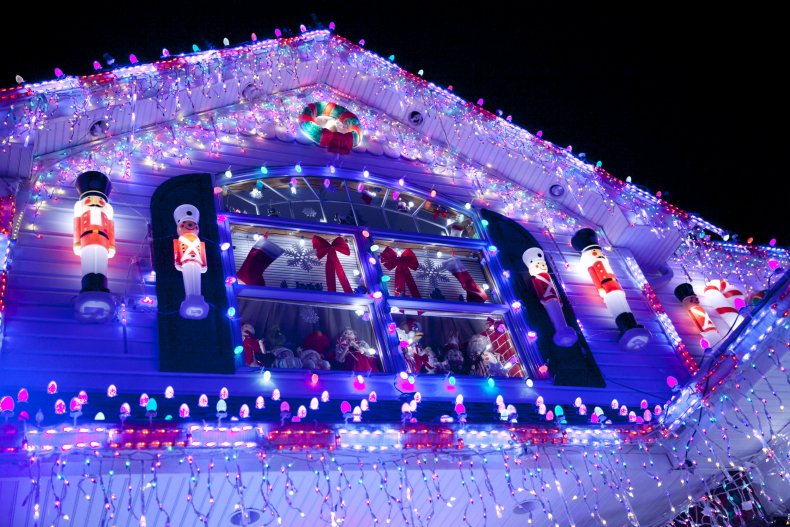 Other Fire Hazards to Bear in Mind
Here are other fire safety measures to note around the home during the holiday season, as highlighted by the NPS.
Candles
Never leave candles unattended. They should be burned at least 12 inches away from flammable materials.
Candles should be placed in non-flammable, non-tip candle holders before they are lit.
Keep candles away from children and pets.
Do not put candles on trees or where medical oxygen is being used.
Consider swapping real candles for battery-operated candles, which have "the look, feel, and smell of wax candles" and can be a safer alternative.
Decorations
Use non-flammable decorations and place them away from lights and heat vents.
Never throw wrapping paper in a fireplace. "A large fire can throw off dangerous sparks and cause a chimney fire," the NPS warns.
Avoid smoking near decorations.