More than one million are without power and at least one person has died in the wake of Hurricane Ida Monday morning.
The storm devastated parts of Louisiana and Mississippi, bringing floods as high as 10 feet and 75 mile per hour winds. In the Jefferson Parish, nearly every home has suffered damage.
National relief efforts are underway. President Joe Biden approved a federal emergency declaration, and FEMA is expected to send nearly 150 medical personnel and 50 ambulances to help strained hospitals.
There are also ways for everyday people to help those in need following the hurricane.
American Red Cross
The American Red Cross has mobilized hundreds of disaster workers and relief supplies to support thousands of people in evacuation shelters. Across Louisiana and Mississippi, the organization and others have opened dozens of shelters, and they have moved "truckloads" of supplies including cots, comfort kits and meals. People can donate online or by texting "IDA" to 90999. People can also schedule a blood donation appointment online.
United Way of Southeast Louisiana
The Untied Way of Southeast Louisiana, in partnership with WWL-TV, has set up a fund to support immediate relief efforts, long-term rebuilding and community grants to help other organizations provide recovery. Michael Williamson, UWSELA President and CEO, said in a statement that "more than one in two Southeast Louisiana households was struggling to make ends meet before the onset of the pandemic, and now those families and more are facing the potential of a long road to recovery in the wake of Ida." People can donate online.
NOLA Ready
The City of New Orleans' NOLA Ready Volunteer Corps is looking for volunteers for a post-storm evacuation operation. Responsibilities may include sorting and distributing resources, answering questions, working with pets, and line management and navigation. People can sign up to volunteer online.
Hurricane Ida Relief Fund
GlobalGiving is a crowdfunding organization that connects nonprofits to donors and companies that has raised millions of dollars following previous hurricanes. They have launched a relief fund that will support people impacted by Hurricane Ida by providing food, water, medicine and shelter. It will also provide long-term assistance as needed once immediate needs are met. People can donate here.
Catholic Charities of Acadiana
Catholic Charities of Acadiana has listed several ways people can get involved to support Louisiana in the aftermath of Hurricane Ida. To provide financial assistance, people can donate to the organization's disaster relief or shop an Amazon disaster wishlist. They are also looking for disaster response volunteers. More information and links to donate can be found online.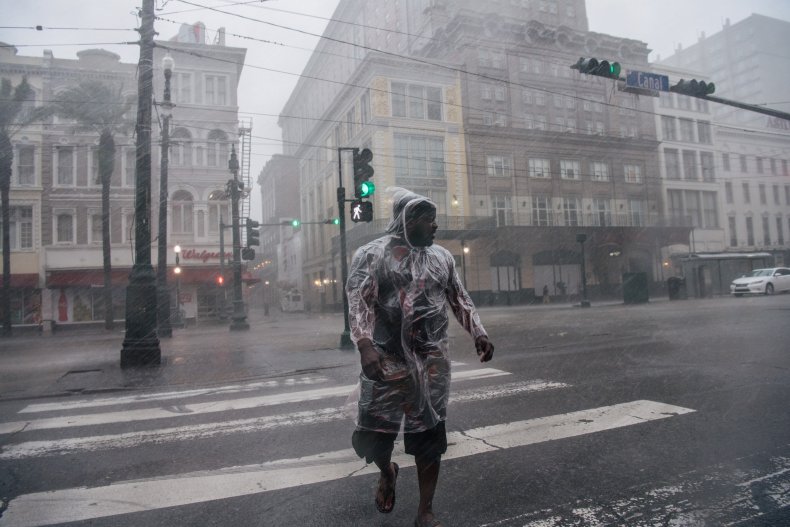 Feed the Second Line
The New-Orleans based organization that purchases groceries for "culture bearers" has pledged to use all donations raised in September and October to help people recover from the storm. People can donate here.
Americares
Americares is an organization that maintains an emergency pharmacy stocked with essential medicines, vaccines and medical supplies. The group has contacted more than two dozen parter clinics in Louisiana and Mississippi with offers to help. Americares is also prepared to provide grants to damaged healthcare centers serving low-income and uninsured residents, as well as having professional relief workers ready to respond. People can donate here.
Project Hope
Project Hope is providing medical surge support and other relief. With so many people without power and hospitals already at full capacity due to COVID-19, the storm's impact could be exacerbated. The organization is sending 8,000 hygiene kits as well as N95 masks and has served the region in the past throughout multiple disasters, including Hurricane Katrina, they said in a statement to Newsweek. They are accepting volunteers and donations.
Update 8/30/21, 1:50 p.m. ET: This article was updated with a statement from Project Hope.