How to Help Young People Navigate Life Online Post-Pandemic | Opinion
A year ago, our lives went virtual almost overnight. The pandemic forced us to work, learn, shop, socialize and entertain ourselves online like never before. Technology kept us connected, but it also fueled political division and spread misinformation. We confronted urgent questions about how to be good digital citizens of an online society.
Even as we return to schools, offices and stores, many of the digital leaps we made are here to stay. Navigating this new world requires a fundamentally different set of skills and tools than those that work offline, as anyone who's tried to lead a meeting over Zoom or learn in a virtual classroom knows.
We might assume that young people, raised on apps and devices, would easily adapt. But as technology has grown increasingly essential for our daily lives, young people have struggled with stress and isolation. A recent survey found that half of parents say their teens' mental health has declined during the pandemic, reporting increases in depression, anxiety, aggressive behavior and withdrawal from family. Another survey revealed that 59 percent of teens think online school is worse than in-person education.
How can we help young people thrive in a digital landscape we're still figuring out ourselves? At the Youth and Media project at Harvard University's Berkman Klein Center for Internet & Society, we've been exploring these questions for nearly a decade. Our approach is to engage young people ages 12 to 18 in participatory research, involving them as active contributors in every step of the research process and partnering with them to co-design educational resources. This ensures that our research and resources reflect young people's interests, needs and experiences.
One of our guiding questions has been what skills students need to succeed in a digitally connected world. After conducting a broad review of how people are answering this question, we released a major report last year on what schools and educators are teaching young people and how experts define concepts like "digital citizenship," "21st century skills" and "digital literacy." Here's what we learned about how our society can prepare young people to flourish in an increasingly digital world.
First and foremost, young people need access to the internet and digital devices. The pandemic made it clear that we are far from universal access and there are still stark digital divides. Globally, a substantial two-thirds of young people do not have internet in their homes. Even in the U.S., more than a quarter of low-income students do not have access to a computer or the internet at home.
Experiences with online learning during the pandemic have shown that access is about much more than just handing someone an iPad and an internet hookup. Young people also need the skills to navigate the online world and discover, interact with and use the information they find there. The rampant spread of misinformation about COVID-19, vaccines and the U.S. election underscores how important it is to prepare youth to be critical consumers of what they encounter online.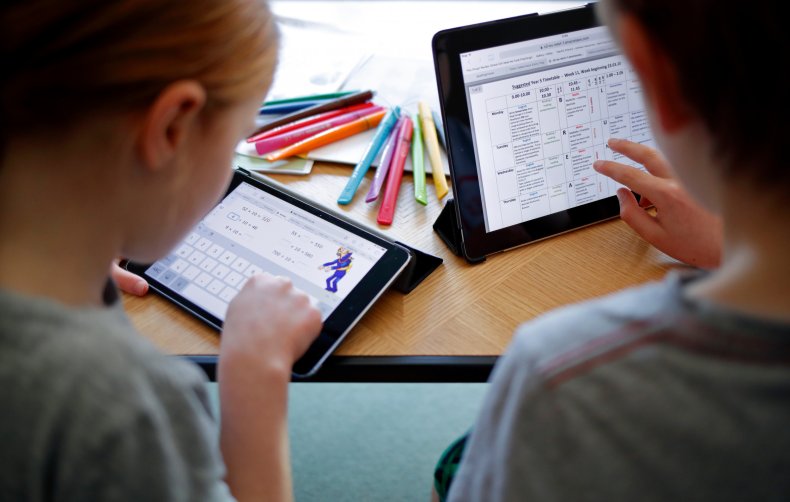 While access and a critical eye are key first steps, being empowered to act is another issue. With so much of today's civic and political engagement taking shape online, young people should know how to use digital tools to participate in public life and advocate for issues they care about. During the pandemic, youth climate activists like Greta Thunberg coordinated digital strikes, while other young people used online platforms to organize and raise money for COVID relief projects, delivering food and creating masks for people with disabilities.
Much of our work and consumption also happen online these days, and young people need to know how to navigate the digital economy. Entirely new careers have blossomed in recent years, from mobile app developer to TikTok star, that require skills no one was teaching a decade ago. Economic, social and cultural capital are increasingly accumulated online, and the pandemic sped up a shift to remote work in many industries. Young people may be left behind if they do not know how to cultivate their social and professional networks, build their online brands and participate in professional activities virtually.
As youth engage with the online world, they need an understanding of advances like artificial intelligence (AI) and big data and how they shape our digital experiences. For example, young people should be aware of how curated social media feeds present limited perspectives or how online learning platforms track and use their data, along with the ethical questions these emerging technologies raise. This is especially important since the pandemic sped up adoption of AI and other game-changing technologies, many of which are now here to stay.
Finally, young people need to know not just how to survive online but how to thrive and support their own and others' well-being. During the pandemic, we saw an increase in the percentage of youth seeking advice online about how to deal with issues like cyberbullying and sexting. We need to empower young people to have positive experiences online and avoid being exposed to or contributing to the darker sides of digital life, such as cyberbullying, harassment and harmful speech.
The past year made it clear that preparing young people to be successful digital citizens is no longer optional—it's necessary for them to thrive in our increasingly digital world. Tech platforms are beginning to recognize this need. Facebook introduced a Get Digital initiative and Google launched Be Internet Awesome to help young people navigate the rights and responsibilities of participating in a global online society. While these initiatives are a good start, we should not rely solely on private commercial companies with their own interests and incentives to educate the next generation. There is simply too much at stake.
Rather, we need a comprehensive public-interest-driven approach where educators, parents and caregivers, non-profit organizations, governments, academic experts, private companies and youth themselves work together to cultivate inclusive, creative and safe digital spaces and equip young people to participate in them. National governments, including Germany's and international organizations such as the Organisation for Economic Co-operation and Development and the International Telecommunication Union have joined the call for a coordinated, all-hands-on-deck effort that spans the private and public sectors.
At Youth and Media, we've put together a set of simple actions young people, parents, caregivers and educators can take to get started. We all need to do our part to collectively learn what it means to be empowered digital citizens and make sure the next generation is better prepared to embrace the opportunities and navigate the challenges of our digital world.
Alexa Hasse is the director of education for the Youth and Media project at Harvard University's Berkman Klein Center for Internet & Society.
The views expressed in this article are the writer's own.