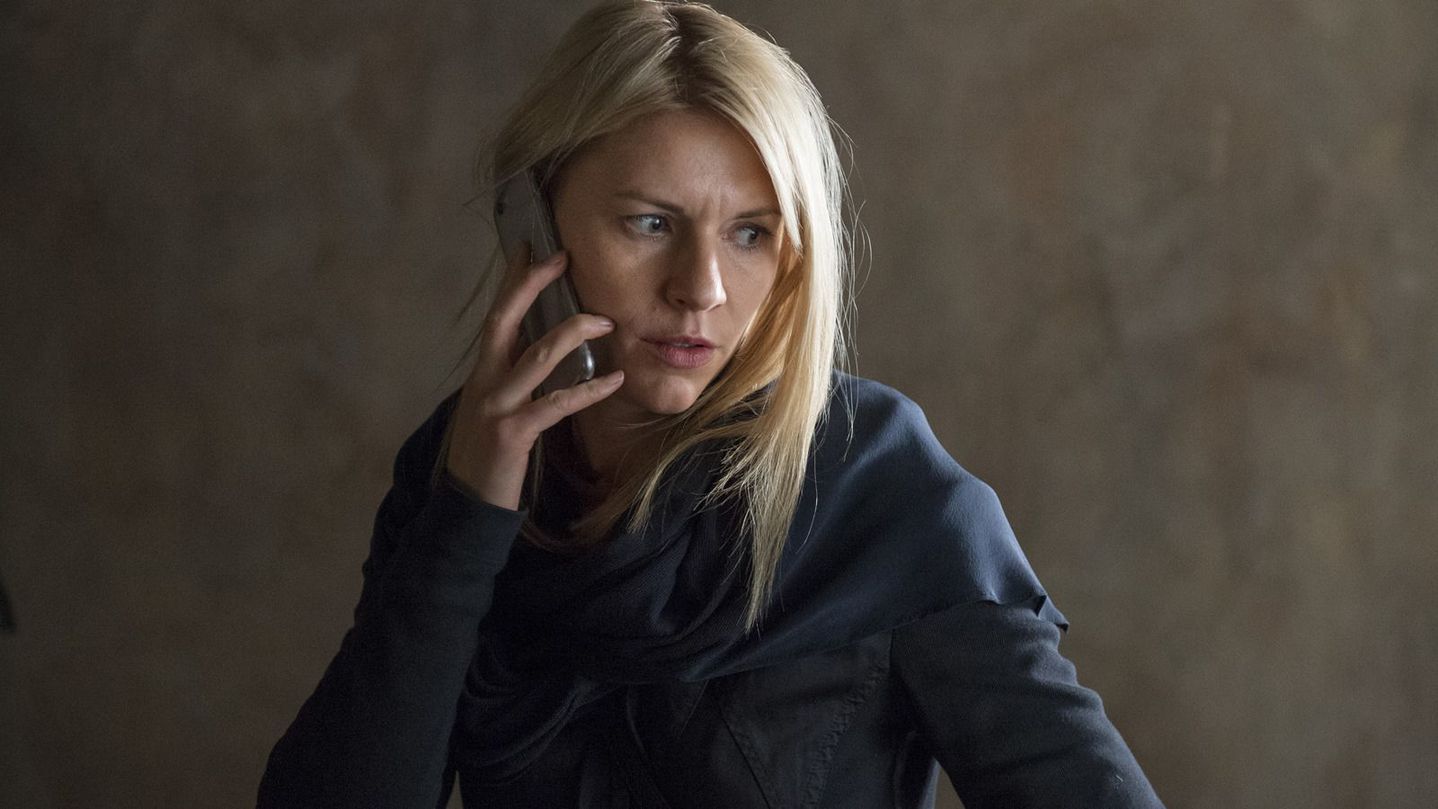 In the sixth season of Homeland, fiction is starting to mirror the political climate of the U.S. and thrusting sometime CIA agent Carrie Mathison (Claire Danes) into the middle of the intrigue.
The new season began Sunday and charts the transitional period between the U.S. presidential election in November and the inauguration of a new president in January. Homeland, which usually premieres in September, pushed back its latest season to tie in with the real-life inauguration of President-elect Donald Trump this coming Friday.
However, there is one stark contrast between Trump and Homeland 's fictional President-elect: Carrie Mathison and company are ushering in a female president, Elizabeth Keane (Elizabeth Marvel).
The Showtime thriller announced the news in June, a few months before the election, evidently forecasting a victory for Hillary Clinton. That didn't happen, and the result of November 8 polls were a "shock," said Homeland showrunner Alex Gansa.
"To say that we took it calmly would be a complete lie. My first reaction was, 'Oh my God, we are now counterfactual to the point of being irrelevant,'" he told The Hollywood Reporter.
In an interview with Entertainment Weekly, meanwhile, Gansa commented that although Homeland 's alternate reality is no longer aligned with current events, viewers may find "some comfort" in the female president—in a nod to how divided the country is over the Trump presidency and concerns over his lack of experience in government.
"There's an element of wish fulfillment for some people that this is a thoughtful, well-intentioned president-elect," he explained. "She's somebody people can relate to, somebody who is very knowledgeable about this stuff. She's somebody from the system who's familiar with it and trying to navigate it."
Gansa also reiterated comments he made last year that the show's President-elect Keane was not solely based on Clinton, and, in fact, shared some of the politics of Donald Trump, too, particularly concerning U.S. involvement in the Middle East. That sometimes leads to clashes between Keane and the intelligence agencies who advise her.
Trump, of course, has openly disagreed with U.S. intelligence agencies, including the CIA, most recently over an unverified dossier alleging deep ties between the President-elect and Russia.
Homeland has previously drawn eerie parallels to real events: In season five, the show depicted a terror attack on a Berlin subway station. The episode was filmed earlier but aired just weeks after the Paris terror attack in November 2015.
Gansa also said that the new season will touch upon on the phenomenon of fake news, with one character spreading false stories undermining the new president-elect. The character was not supposed to be appear until later in the season, but producers decided to recut some episodes to reflect current political reality in the U.S.
"This is a character who takes advantage of that confusion to further his own agenda and to line his pocketbook," Gansa told EW . "His first scenes were originally in episode eight but we've now peppered him into earlier scenes because it's been so in the news lately."
'Homeland' airs Sundays, Showtime in the U.S. and Channel 4 in the U.K.