How House Prices Around Mar-a-Lago Have Changed
House prices have skyrocketed across the country in the past two years, pushing many potential homebuyers out of the market as booming demand was met with low inventory and surging prices.
The town of Palm Beach, the billionaire's playground where Donald Trump's Mar-a-Lago is located, was no exception—though buyers in the area have much deeper pockets than the average aspiring homeowner in the U.S.
"There are only so many homes on the island of Palm Beach," Palm Beach realtor John Pinson told Newsweek. "In the high season, the town has a residential population of about 10,000 people. So it's not very big, and it's this availability factor that drives up prices there."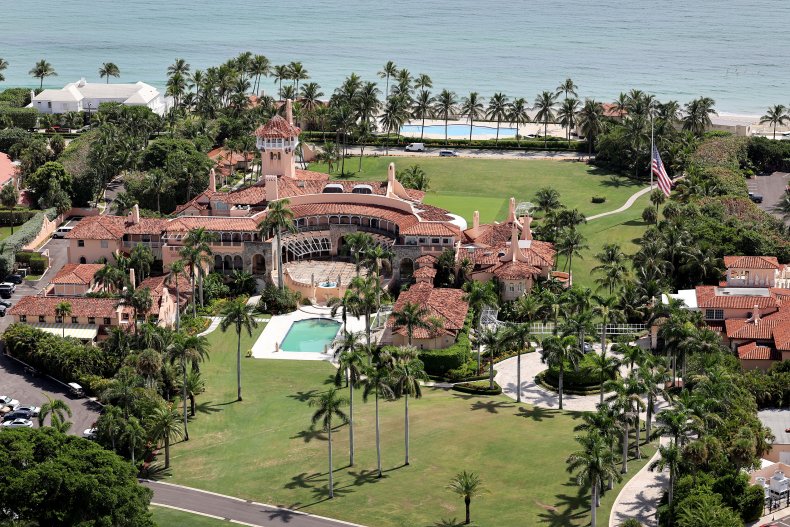 With a private airport operating within Palm Beach International Airport, only a 10-minute drive from the island, its reputable hospitals and the many amenities, the town has become a magnet for the wealthy, said Pinson.
"The property there is very exclusive, very expensive, probably more so than the Palm Beach on the West Coast," Ken Johnson, associate dean of graduate programs and a real estate economist at Florida Atlantic University, told Newsweek.
"Prices there have gone up dramatically in the last 50 to 40 years, but that's true of all high-end properties. What we see and what research shows is that high-end and very low-end properties are the ones where you get the most [price] volatility."
According to Redfin, the median sale price of a single-family home in Palm Beach in October 2020 was $3,531,250. In October 2021, the median sale price for a single-family home was $5,405,000 (after reaching a peak of $30,721,000 a month before). In October 2022, a single-family home cost $6,700,000, up 118.4 percent since 2021.
"We're at the peak of the most current cycle," Johnson said. "We're probably going to see some small [price] adjustments, but not as significant this time around because we're short of inventory and people are moving in extraordinary numbers."
Prices have been growing steadily in the area in the past few decades, with Palm Beach experiencing "some of the highest and most erratic price appreciation in the county and the tri-county area of the Miami Metro," according to Johnson.
What's a Property in Palm Beach Worth?
Since 1996, the average property in Palm Beach has appreciated 180 percent, Johnson said.
But not all properties have appreciated the same during the past 26 years. The most valuable and luxurious, the one-of-a-kind estates in the town, have appreciated more than that, including Trump's Mar-a-Lago.
Trump bought the extraordinary residence—an almost 6,000-square-mile mansion boasting 126 rooms—in 1985 for $10 million during a slight downturn of the housing market.
But the property, thanks to all the changes implemented by Trump since 1994—including turning the resort into a club featuring hotel-like amenities and services—is likely now much more valuable than it was almost 40 years ago.
"My gut feeling is that Donald Trump's property has appreciated more than that [180 percent] because it's in that high-end exclusive property level where prices are really going to go up more than the average home in boom times, and it's probably going to contract more than the average property during downturns in the housing cycle," said Johnson.
Pinson recalled that a property next to the Palm Beach Bath and Tennis Club sold for "just under $5 million" in the early 1990s and kept appreciating since then. "It was sold and sold again, and 10 years ago it sold for $20 million. Now it'd be substantially higher than that," Pinson said.
"When you really look at properties [in Palm Beach], they appreciate more here than they do in other places."
The most expensive property on the market in Palm Beach's Northend at the moment, said Pinson, is $34 million for a 7,300-square-feet seven-bedroom and seven-bathroom home. The cheapest entry-level home is $6.950 million for a 3,000-square-feet four-bedroom, three-bathroom on a quarter acre.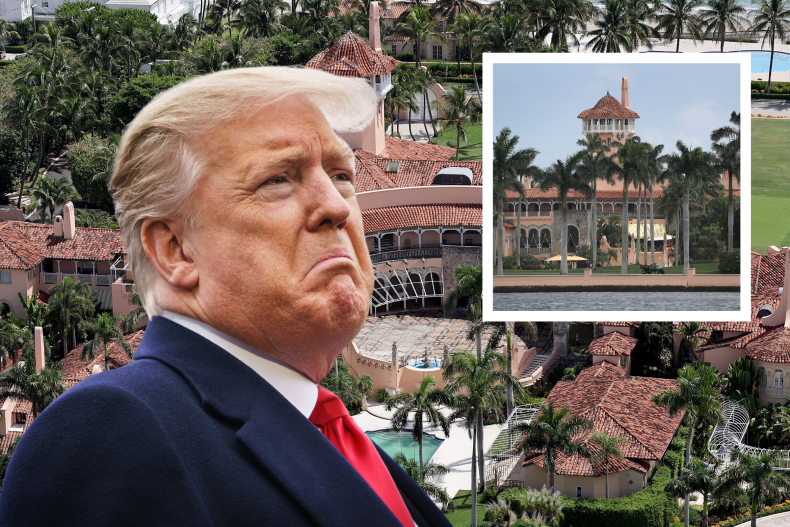 But though Palm Beach's homes have appreciated significantly in the past few years, the situation could drastically change should the market take a steep downturn (which analysts rule out at the moment).
The issue with the Florida property market, Pinson said, is that it's a boom and bust cycle.
"So when real estate's doing well, it goes up very rapidly in price until it reaches its ceiling. But when it goes down, it goes down much further than properties in other places," Pinson said.
"The reason being that they're mostly vacation homes here. So if you have a second or third home and suddenly your stock portfolio is gone down in value and you're not getting the income you expect to get through your bonds, then you go, 'Well, gee, honey, maybe we should sell the house in Palm Beach.'
"In a down market, the only people that are going to buy are people that have a lot of extra money in their pocket. And they're going to wait and see how hard you are to sell it, because for any property there's a cost to carry. You have to pay the property rates. You have to do the gardener. You have to keep upkeep because anything near the ocean is very expensive. The only thing more expensive, really, is a yacht."