How Ketanji Brown Jackson, Tipped as Biden's SCOTUS Pick, Ruled on Trump's Jan 6th Docs
Judge Ketanji Brown Jackson, widely considered a top candidate to fill a potential Supreme Court vacancy, was one of three appeals court judges who ruled Thursday against former President Donald Trump's effort to keep January 6-related documents sealed.
Jackson, 51, was appointed to the U.S. Court of Appeals in Washington D.C. this past June by President Joe Biden to fill the seat vacated by Attorney General Merrick Garland.
Many legal analysts believe that Biden will nominate her to the highest court if there is an opening, particularly if Justice Stephen Breyer retires during Biden's term. The president had also pledged to nominate a Black woman to the Supreme Court during his 2020 campaign.
On the appeals bench Thursday, Jackson joined fellow Judges Patricia Millett and Robert Wilkins in a 3-0 decision declaring that former President Trump had no legal recourse to withhold documents being sought by the House Select Committee on the January 6 attack on the U.S. Capitol.
Both Millett and Wilkins were appointed by former President Barack Obama.
The opinion, authored by Millett, stated that "[President Biden] and Congress have each made the judgment that access to this subset of presidential communication records is necessary to address a matter of great constitutional moment for the Republic."
The ruling added that Trump "has given this court no legal reason to cast aside President Biden's assessment of the Executive Branch interests at stake, or to create a separation of powers conflict that the Political Branches have avoided."
However, the court filing stated that the ruling would be paused for two weeks so that the former president could appeal to the Supreme Court.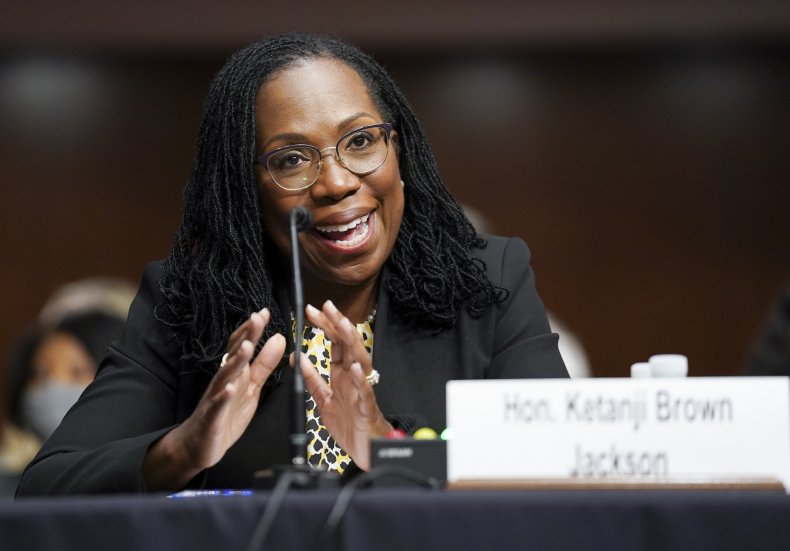 This decision represents perhaps Jackson's biggest ruling so far in her current position. It is also likely to give some insight as to the left-leaning stance that she would take should she become a Supreme Court justice, and could have an effect on her potential Senate hearings.
"Judge Jackson's role in the executive privilege fight will no doubt play a prominent spot in a nomination hearing if, as anticipated, she is ultimately selected as the next nominee for the Supreme Court by President Biden," national security law expert Bradley Moss told The Hill.
She would become the newest of the liberal members of the court, along with Justices Elena Kagan and Sonia Sotomayor. Jackson would also be the second-youngest justice behind 49-year-old Amy Coney Barrett.
It should come as no shock that her name continues to swirl around the halls of Washington D.C.
A graduate of Harvard Law School, Jackson has been a Democratic staple among lawmakers for over a decade, having first been appointed to the U.S. Sentencing Commission in 2009.
She was then nominated by Obama to the U.S. District Court in 2012 and made multiple rulings against the Trump administration. She served in that capacity until her 2021 appointment to the Appeals Court.
Reuters reported in 2016 that the White House had interviewed Jackson in regards to potentially filling the Supreme Court vacancy left by Justice Antonin Scalia after his death. However, she was ultimately passed over for Justice Neil Gorsuch.
Newsweek has reached out to the Supreme Court for comment.