How To Live Stream Marvel's San Diego Comic-Con 2022 Panel Online
San Diego Comic-Con (SDCC) is back in full force after hosting virtual events over the past two years because of the COVID-19 pandemic.
Now returning as an in-person convention, SDCC will host several exciting panels and talks from the creative minds behind some of the biggest films and TV shows.
The most prestigious of these companies will be heading to Hall H to host panels to provide updates and announcements, and one of these panels will be held by Marvel Studios.
How to Live Stream Marvel's San Diego Comic-Con 2022 Panel Online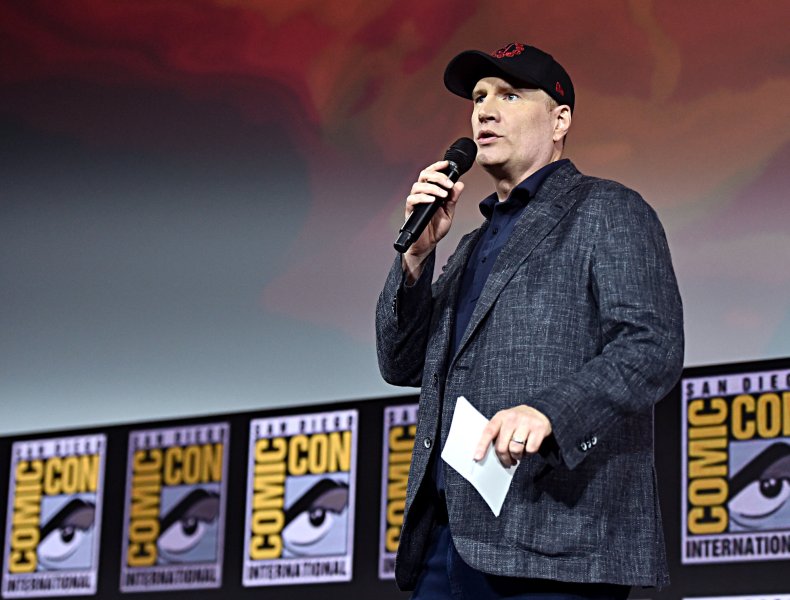 Not since 2019 has Marvel Studios President Kevin Feige stepped out on stage at Hall H, but he will do so again on Saturday, July 23.
Marvel Studios' panel will take place from 5 p.m. to 6 p.m. PT on Saturday, with Feige providing an update on the Marvel Cinematic Universe (MCU) and its future.
Feige will be joined on stage by a number of special guests, though it has not been confirmed who will be attending the talk yet.
Speaking at a press event on June 26 ahead of the release of Thor: Love and Thunder, per Radio Times, Feige discussed Marvel's SDCC panel and said: "First time since we were there three years ago talking about this movie and many others.
"And now I think almost everything, not everything but almost everything we discussed three years ago has now been released. So yes, we're excited to go and talk about the future."
Other panels and talks will not be live streamed to the general public, but Marvel will be providing access to their event online.
In fact, Marvel are giving those who are not able to attend SDCC access to the live stream from Thursday, July 21 from 1 p.m. PT, which is 4 p.m. ET, 3 p.m. CT, 2 p.m. MT, 12 p.m. AKDT, and 10 a.m. HST.
The live stream will be available from Thursday through to Saturday, July 23, and it will then become available again on Sunday, July 24 at 11 a.m. PT.
Those who are interested in watching Marvel's live stream can access it on the company's website at Marvel.com/SDCC, and it will also be available to watch on Marvel's Twitter,Facebook, YouTube, and Twitch pages.
It won't only be the Marvel Studios panel that fans can live stream as there will be several Marvel Comics panels taking place from Friday through to Sunday.
There will also be special events held and signings at Marvel's booth at SDCC that viewers can watch from the comfort of their own home.
For those not interested in watching the live stream, all announcements from the panel will no doubt be revealed on social media shortly after.