San Diego Comic-Con 2022: When It Is, Panel Schedule and How To Get Tickets
One of the biggest events in geek culture is back in full force for the first time since the COVID-19 pandemic began.
That's right, it's almost time for San Diego Comic-Con (SDCC), and the 2022 edition of the convention is sure to have something for everyone.
First started in 1970, the convention has grown in popularity exponentially since it began, with over 130,000 people attending in 2019 alone, and it has become the place to be for fans of geek culture thanks to companies like Marvel exclusively announcing their future plans at the event.
2022 marks the return of the convention after it was canceled in both 2020 and 2021 because of the COVID-19 pandemic, with the event instead being held virtually as "SDCC@Home" both years.
Here is everything you need to know about the event, including when it is and what the panel schedule will include.
When Is San Diego Comic-Con 2022?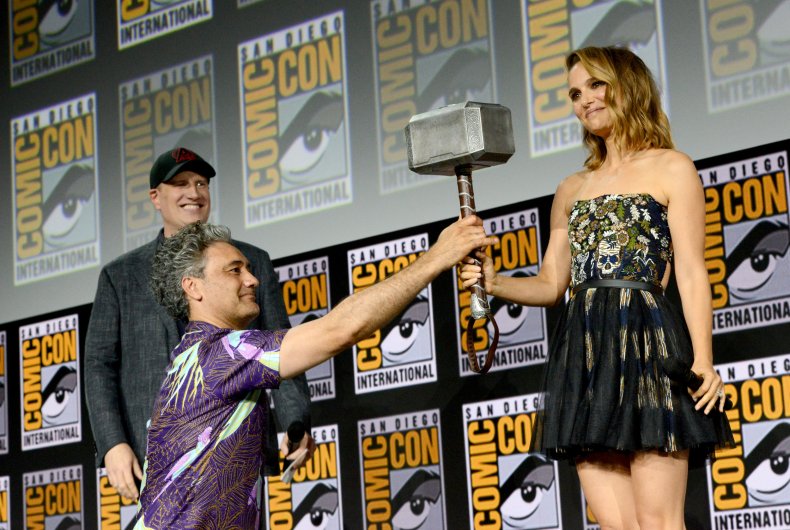 San Diego Comic-Con will be taking place at the San Diego Convention Center, where it has been held for years.
The event will take place from Thursday, July 21 until Sunday, July 24, with the convention also holding a preview night on Wednesday, July 20.
While the event is not officially open on Tuesday, July 19 attendees can go and collect their badges that day from 1 p.m. to 5 p.m. PT at the convention center.
How To Get Tickets to San Diego Comic-Con 2022?
For those looking to get a last-minute ticket to attend San Diego Comic-Con there is good news and bad news.
The bad news is that attendee badges cannot be purchased for the event currently as all ticket holders from the convention's canceled 2020 event had their tickets rolled over to this year.
In fact, an attendee badge sale was not even held for the 2022 event because those who wanted to attend in 2020 were unable to do so.
However, the convention has said that some attendee badges (canceled or returned) may be available as part of an auction to raise funds for the Comic-Con Museum.
For those looking ahead to San Diego Comic-Con 2023, tickets for that event will go on sale for returning attendees and the general public in late 2022.
What Is the Panel Schedule for San Diego Comic-Con 2022?
After skipping out on holding virtual panels at San Diego Comic-Con at the height of the pandemic, several major film and TV studios will be returning to the Hall H for the 2022 event.
The Lord of the Rings: The Rings of Power will be holding a panel on Friday, July 22, and the show's cast members are expected to attend alongside showrunners J.D. Payne and Patrick McKay from 10:30 a.m. to 12:00 p.m. PT.
Friday will also see AMC hold several panels for The Walking Dead, with the flagship show's panel taking place from 1:30 to 2:30 p.m. and Tales of The Walking Dead also getting a talk from 12:30 to 1:30 p.m.
Saturday will feature a number of exciting panels in Hall H, with Warner Bros Theatrical kicking off proceedings from 10:15 a.m. and Dwayne "The Rock" Johnson and Zachary Levi are expected to attend.
House of the Dragon is to have a panel dedicated to the HBO show on Saturday from 11:30 a.m. to 12:30 p.m. with the cast, including Matt Smith, Olivia Cooke, Emma D'Arcy, and Paddy Considine, expected to attend.
The Star Trek Universe is to also have a panel, with the cast and executive producers of Star Trek: Picard, Star Trek: Lower Decks and Star Trek: Strange New Worlds all on hand to discuss their shows from 12:45 to 2:15 p.m.
Netflix's The Sandman is to also get a panel on Saturday, and the cast and producers of the show are expected to be involved in a Q&A after a special video presentation.
Marvel Studios is to host a panel from 5 to 6 p.m. in Hall H, with boss Kevin Feige taking the stage with a number of as-yet-unannounced guests.
On Sunday, there is to be a special screening for fans of What We Do in the Shadows followed by a Q&A with the cast from 1:15 to 2:15 p.m.
Another FX show, Mayans M.C. is to also host a special screening and cast Q&A on Sunday in Hall H, which will take place from 12 to 1 p.m.