How Long Was Bill Cosby in Jail? A Timeline of Accusations, Trial and Sentencing
Bill Cosby was released from prison Wednesday after the Pennsylvania Supreme Court overturned his 2018 sexual assault conviction.
Cosby served more than two years of a three- to 10-year sentence for allegedly drugging and sexually assaulting former Temple University employee Andrea Constand in 2004.
Cosby has denied all accusations of non-consensual sex over the years, but more than 60 women have claimed that he drugged and assaulted them. Most of the allegations didn't surface until after news of Constand's case, but the alleged assaults date back decades, according to his accusers.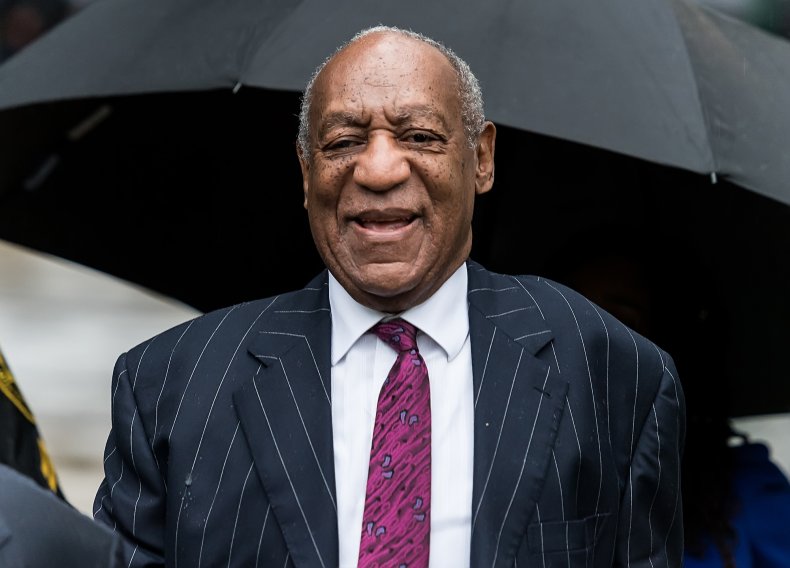 The earliest claims come from around the beginning of Cosby's career, just as he broke in as a comedian, and before he became an award-winning star of film and television.
Aspiring singer Sunni Welles said during a March 27, 2015, news conference that Cosby raped her twice sometime in the mid-1960s after drugging her drink. She or Kristina Ruehli, who was working as a secretary at a talent agency in 1965 when she said Cosby drugged and assaulted her, are believed to be the earliest claims against the star.
Some of the women made guest appearances on The Cosby Show, the hit TV program that led to Cosby being dubbed "America's Dad." Many accusers struggling actresses or women trying to launch modeling careers, while others include a waitress, a nurse and a flight attendant. Two of the most famous models of their time, Beverly Johnson and Janice Dickinson, are also among the accusers.
Below is a timeline of the accusations and significant moments that saw Cosby land in jail before being allowed to return home today.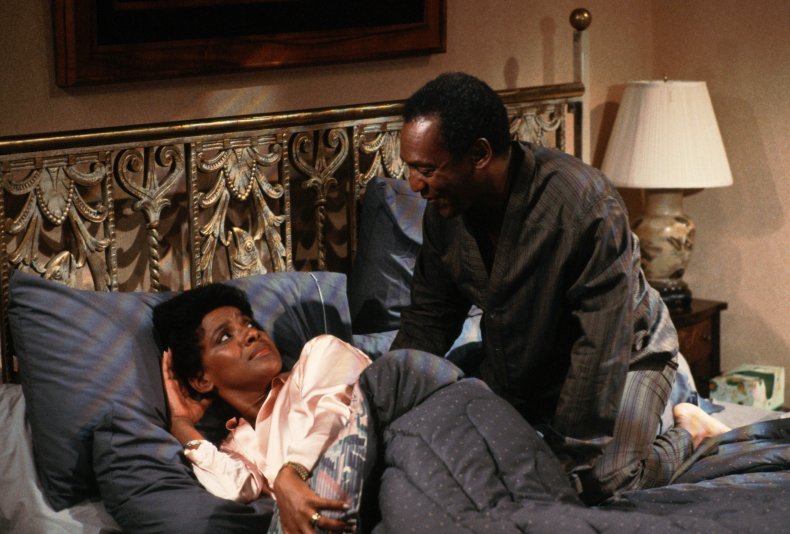 January 2004
Andrea Constand started work as director of operations for Temple University's women's basketball team in 2002. Not long after, she became friendly with Cosby, a noted Temple alumnus who long maintained ties with school. Constand later stated that in January of 2004, she went to Cosby's house in Elkins Park, Pennsylvania, after a night out with friends. She said the actor gave her three blue pills he claimed would help her relax, but she claimed the pills made her semiconscious and unable to move. Later that night, she alleged Cosby touched her breasts and crotch and put her hand on his penis. She claimed that she woke up in the middle of the night to find her clothes removed.
January 22, 2005
Constand filed a police report with the Durham Regional Police outside Toronto. Weeks later, former aspiring model Tamara Green said in a television interview that Constand's decision to file a police report inspired her to come forward with a similar allegation from the 1970s.
February 17, 2005
Montgomery County District Attorney Bruce Castor Jr. released a press statement to announce his decision not to prosecute Cosby.
March 2005
Constand filed a civil lawsuit against Cosby that included depositions from 13 other women. Cosby soon gave a deposition in which he said his sexual encounter with Constand was consensual and the only pills he gave her were antihistamines.
Fall 2005 to 2006
Cosby testified he acquired drugs to give women for sex, hid affairs from his wife, and made payments to multiple women for their silence.
November 8, 2006
Cosby paid $3.38 million to settle the civil lawsuit with Constand.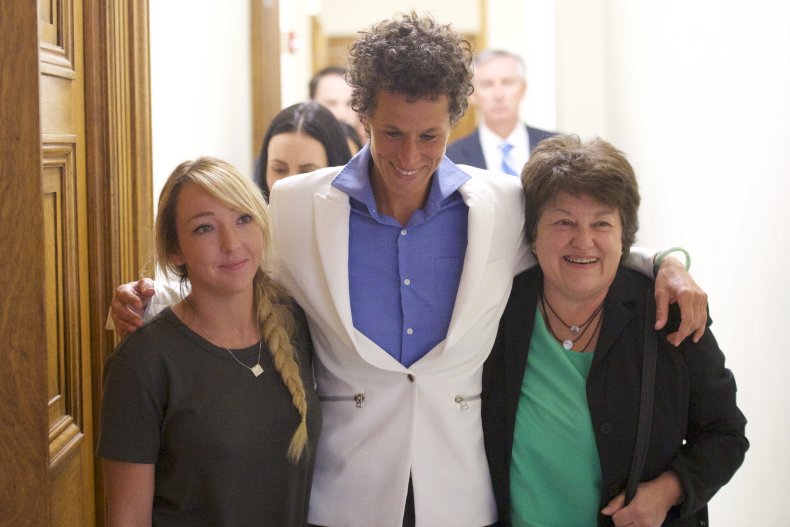 October 16, 2014
Comedian Hannibal Buress brought the past allegations against Cosby back into the spotlight when a stand-up performance went viral. During his routine, Buress discussed Cosby's frequent criticism of hip-hop culture, saying, "He gets on TV: 'Pull your pants up, Black people, I was on TV in the '80s. I can talk down to you because I had a successful sitcom.' Yeah, but you rape women, Bill Cosby, so turn the crazy down a couple notches."
In the ensuing weeks, Netflix and NBC pulled out of projects with Cosby, and stand-up performances by the older comic were canceled. More allegations also suddenly mounted against Cosby, with more than 40 women claiming they were assaulted by him. When asked about the charges during an appearance on NPR, Cosby refused to answer.
November 18, 2014
Former supermodel and former America's Next Top Model judge Janice Dickinson claimed on Entertainment Tonight that she was drugged and raped by Cosby in 1982.
December 15, 2014
Cosby's wife, Camille, addressed the allegations for the first time. She said, "The man I met and fell in love with and whom I continue to love is the man you all knew through his work. A different man has been portrayed in the media over the last two months. It is the portrait of a man I do not know."
July 6, 2015
Court documents from Constand's 2005 lawsuit were released following her filing a motion to have the deposition unsealed because Cosby violated a nondisclosure agreement by addressing the new allegations. The documents revealed Cosby admitted to once giving the powerful sedative Quaalude—a central nervous system depressant that works as sedative and hypnotic—to a woman. He said he got the drugs to give to the woman because he wanted to have sex with her.
December 2015
Cosby filed a defamation countersuit against seven women who accused him of sexual misconduct, as well as a separate defamation lawsuit against Beverly Johnson. He later dropped the suit against Johnson.
December 30, 2015
Days before time would have run out under the statute of limitations in Pennsylvania, Cosby was charged with drugging and sexually assaulting Constand in 2004. He did not enter a plea at his arraignment and was freed on $1 million bail.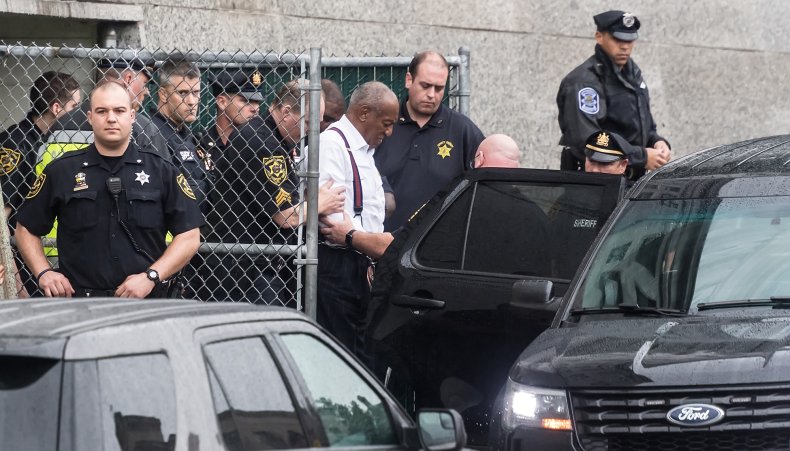 July 18, 2016
Reports surfaced claiming that Cosby had gone completely blind due to a degenerative eye condition called keratoconus.
September 9, 2016
Cosby's lawyers claimed racism was working against him in the Constand case. They wrote in a statement, "When the media repeats her [Constand's] accusations—with no evidence, no trial and no jury—we are moved backwards as a country and away from the America that our civil rights leaders sacrificed so much to create."
June 5, 2017
Cosby's criminal trial began after he arrived to the court with former The Cosby Show co-star Keshia Knight Pulliam.
June 17, 2017
A hung jury causes the criminal case against Cosby to end in a mistrial after six days of deliberation. Montgomery County District Attorney Kevin R. Steele announced shortly afterward that he would retry the case.
August 2017
Two members of Cosby's defense team withdrew from the case. Neither commented on the reason. Cosby introduced a new legal team, which included Thomas Mesereau, the celebrity lawyer who successfully defended Michael Jackson against child molestation charges in 2005.
January 26, 2018
Cosby's attorneys filed a motion for his case to be dismissed due to what they claimed were prosecutors withholding and destroying evidence. Hours later, another member of Cosby's defense team withdrew from the case.
February 5, 2018
Montgomery County District Attorney Kevin Steele called the allegations of evidence tampering "demonstrably false" and said, "the facts and the truth were easily ascertainable; defendant and his lawyers just did not care to find them." Cosby's remaining defense attorneys acknowledged that they mistakenly accused Steele of prosecutorial misconduct and amended their motion to dismiss.
April 2, 2018
Cosby's second trial for drugging and assaulting Constand began. Judge Steven T. O'Neill permitted five additional women who accused Cosby of drugging and molesting them to take the stand as prosecution witnesses.
April 24, 2018
Cosby's attorneys blamed #MeToo movement for public sentiment against the star, saying during closing arguments that the movement stirred up anger that led to a mentality akin to lynching and witch hunts. Prosecutors called the then-80-year-old Cosby a "con artist."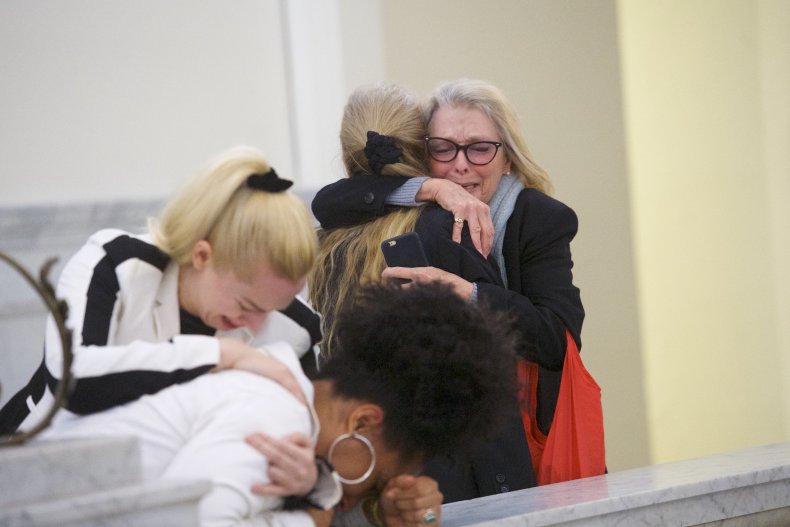 April 26, 2018
Cosby was convicted on three felony counts of aggravated indecent assault in the case involving Constand and two others.
June 15, 2018
Cosby fired all seven attorneys on his legal team months before his sentencing and replaced them with one Pennsylvania criminal-defense lawyer, Joseph P. Green Jr.
September 24, 2018
At the beginning of Cosby's sentencing hearing, Constand gave a statement in which she said she wanted "justice as the court sees fit."
September 25, 2018
Judge Steven T. O'Neill sentenced Cosby to three to 10 years in "total confinement" in state prison and declared the star a "sexually violent predator." He also denied Cosby bail during pending appeals.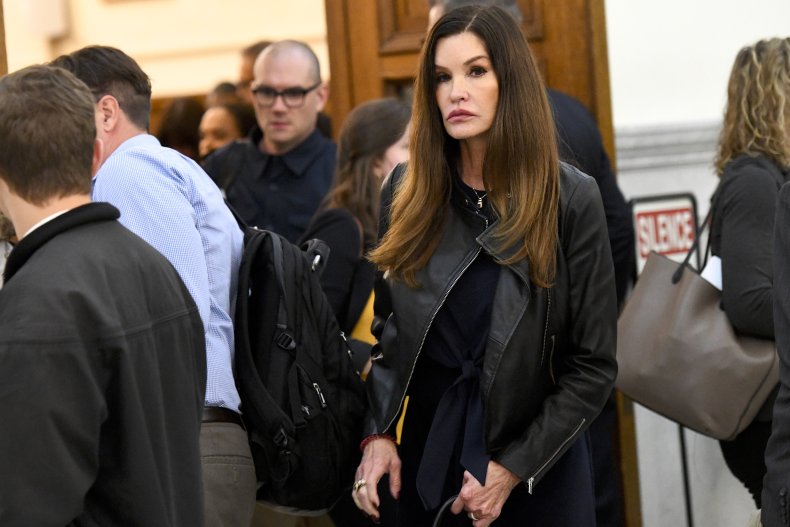 June 25, 2019
Cosby claimed in a new appeal that the trial judge was wrong to allow five additional accusers to testify at the trial. The appeal also stated that the judge should not have allowed Cosby's prior deposition testimony about using Quaaludes during consensual sexual encounters with women in the 1970s to be read during trial. The appeal was rejected by three appellate judges.
April 16, 2020
Cosby was denied an early release that was given to some inmates due to the COVID-19 pandemic endangered prison populations. "Mr. Cosby is not eligible for release under [Pennsylvania Governor Tom] Wolf's order since he was convicted of a violent offense [aggravated indecent assault] and was deemed a sexually violent predator," Montgomery County District Attorney's Office spokesperson Kate Delano said.
Cosby's publicist, Andrew Wyatt, argued for his release due to COVID-19's "effects on the health of the elderly, people of color, and the fact that Mr. Cosby doesn't have the luxury of social distancing [due to his blindness]..."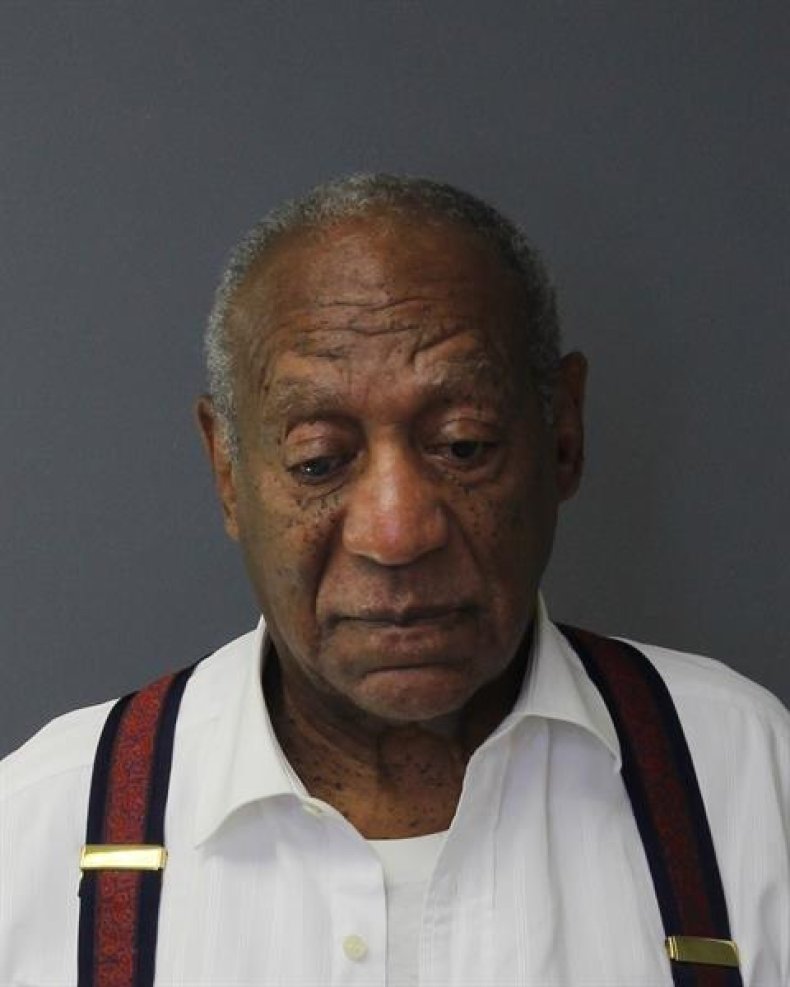 June 23, 2020
The Pennsylvania Supreme Court agreed to hear two points in Cosby's appeal that previously rejected by appellate judges.
December 1, 2020
The Pennsylvania Supreme Court held a virtual hearing on Cosby's appeal. It reviewed two aspects of the case—one on the judge's decision to let prosecutors call five additional accusers in addition to original accuser Andrea Constand, and another point regarding Cosby's argument that he made an agreement with a former prosecutor that he would never be charged.
June 30, 2021
The Pennsylvania Supreme Court announced it overturned Cosby's conviction. He was released later in the day.
Updated 06/30/2021, 6:20 p.m. ET: This story has been updated to add more photos.