How Many Days Has Joe Biden Spent Away From The White House During His First Year?
Today marks one year since the inauguration of Joe Biden as the 46th President of the U.S. The Democrat has had a predictably busy opening year as President and has often sought to distance himself from the frantic goings-on at The White House — which he has described as a "gilded cage".
As a result, a significant portion of President Biden's opening year in the Oval Office has been spent far from it.
In Biden's freshman year in the Oval Office, the President has spent an estimated 160 days away from 1600 Pennsylvania Avenue, according to CNN data and Newsweek calculations.
Newsweek analyzed Biden's public schedule to corroborate CNN's findings, which only ran through October 22, and tracked the President's remaining trips over the course of the last year.
Biden is known for having great fondness of his home state, which is unsurprisingly reflected by the President's frequent stays at one of his two Delaware homes, though he has also carried out a number of trips to the Presidential retreat in Camp David, Maryland.
Since taking office one year ago, Biden has taken 42 personal trips totalling 126 days. Of those, 73 have been spent in his Wilmington, Delaware home - spread over a total of 25 trips; 16 days at Rehoboth Beach, Delaware over the course of five trips, and 37 days at Camp David over 12 different trips.
Biden's eagerness to distance himself from the White House and commitment to personal travel has set him aside from many of his Oval Office predecessors.
He has become the President who has spent the most time on personal travel in the inaugural year of their administration.
President Biden's predecessor, Donald Trump, was also known for frequently taking time away from Pennsylvania Avenue — predominantly at his own Trump-branded resorts and properties.
In comparison, Trump spent 38 of his opening 52 weekends at his private properties. According to USA Today, the former President spent 12 weekends at his private resort and golf club Mar-a-Lago club in Palm Beach, Florida — where he even received world leaders such as Japan's then-Prime Minister Shinzo Abe and Chinese President Xi Jinping.
Trump also spent 10 weekends at his Trump National Golf Club in Bedminster, New Jersey, and five weekends at Camp David.
The Presidential retreat has historically proven to be a favorite getaway spot for U.S. Commander-in-Chiefs throughout history. During his eight years in power, Barack Obama visited Camp David 39 times, while George W. Bush took over 150 visits to the Maryland home during his tenure.
White House spokesman Andrew Bates told CNN: "Presidents of the United States are constantly on the job, regardless of their location; whether they're on a state visit overseas or just 100 miles from the White House for a short trip to Wilmington. Wherever he is, the President spends every day working to defeat the pandemic, to ensure our economy delivers for the middle class — not just those at the top — and to protect our national security. Also, as all Americans can agree, it's important for leaders to avoid becoming ensconced in Washington, DC."
Biden has visited 26 states over the last year, while his predecessor carried out visits to 30 states during his administration's inaugural year.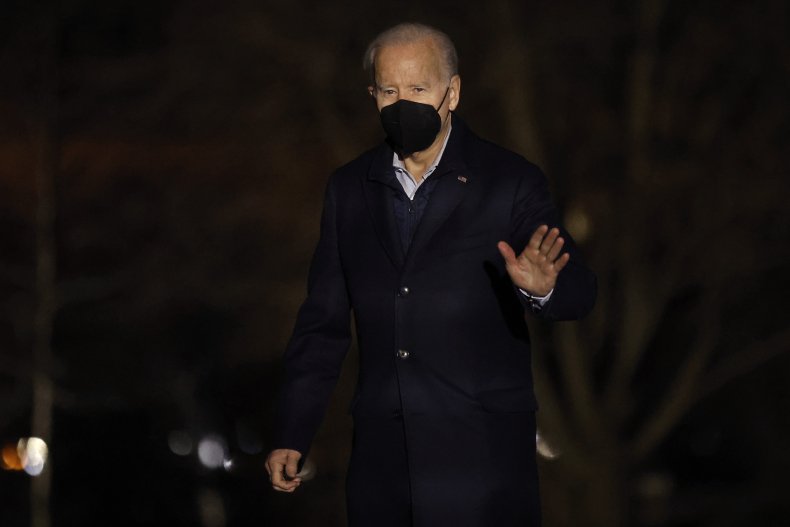 At the culmination of Barack Obama's first year in office, he had carried out 46 domestic trips across 58 cities and 30 states. His predecessor President George W. Bush set foot in 39 states during his first year, while President Bill Clinton visited 22 states in his opening year as President, according to former White House correspondent and unofficial presidential trip bookkeeper Mark Knoller.
Regular presidential travel inevitably incurs a significant cost to the U.S. taxpayer.
Though the exact costs of such presidential travel are unknown, The New York Post estimated that, by November 2021, Biden's frequent home visits had cost the Secret Service almost $3 million.
The documented expenses predominantly cover fees for Secret Service agents and their requirements, such as rental cars, airfares, train tickets, and hotel accommodation.
Also to be considered are the technical costs of remote working, as military personnel must install a secure communications infrastructure to allow Biden to securely work remotely. Additional security costs to cover the employment of local law enforcement, fire departments and emergency services.
International travel
Hitting the international circuit has long been an integral part of a new President's freshman year and Biden's role as President has seen him take a number of overseas trips over the last year.
Since taking office in January, he has made six international trips to five countries: twice to the United Kingdom, and once to Belgium, Italy, Switzerland and Vatican City.
President Biden is scheduled to take official visits to Germany, Indonesia, Spain and Egypt in 2022.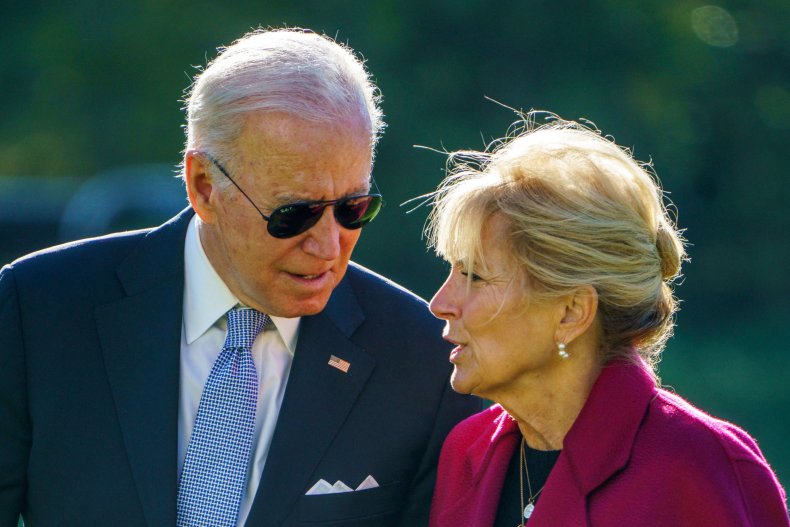 In contrast, during Trump's inaugural term as President he took four international trips to 15 different countries, while Obama took 10 international trips and visited 21 countries, whereas W. Bush took five trips to 11 nations, according to Knoller's data.
Previous presidents have also sought refuge from the White House throughout their administrations. George H. W. Bush often escaped to Kennebunkport, Maine; Ronald Reagan spent over a year at his Californian ranch by the end of his tenure at the Oval Office; Richard Nixon enjoyed retreating to La Casa Pacifica in California; Lyndon B. Johnson frequently visited his Texan ranch; John F. Kennedy often visited Hyannis Port, Massachusetts; Harry Truman spent a significant amount of his presidency in Key West, Florida, while the White House received renovations; and Franklin D. Roosevelt would retreat to Warm Springs, Georgia.