A Wall Street Journal article on Friday alleged that President Donald Trump cheated on his wife, Melania, with a porn star—and it wasn't the first time Trump has been in the center of a public cheating scandal or experienced fallout over his behavior toward women.
Below is a look back at some of the most public cheating scandals Trump reportedly has been involved in.
Ivana Trump (1977-1992)
Trump's first marriage imploded on the covers of all of New York's tabloids after he brazenly took his mistress, Marla Maples, on a family vacation in Aspen along with his wife, Ivana, and attempted to hide her away until she approached Ivana and said, "I'm Marla and I love your husband. Do you?"
A famous issue of the New York Post in 1990 featured a quote from Maples plastered across its front page—"Best sex I ever had!" referring to Donald—while he was still married to Ivana. Trump famously pushed the story forward and called the tabloids to make sure his name stayed in the papers. At the time, he was a prominent New York real estate figure, but not known for much more than that.
In a recent memoir, titled Raising Trump, Ivana refers to the mistress as "freaking Marla."
Marla Maples (1993-1999)
When Trump was dating his one-time mistress, Marla Maples, he famously posed as his own spokesman, "John Miller," and told a People reporter that he'd never marry Maples, and that he had "three other girlfriends" at the time.
Melania Trump (2005-present)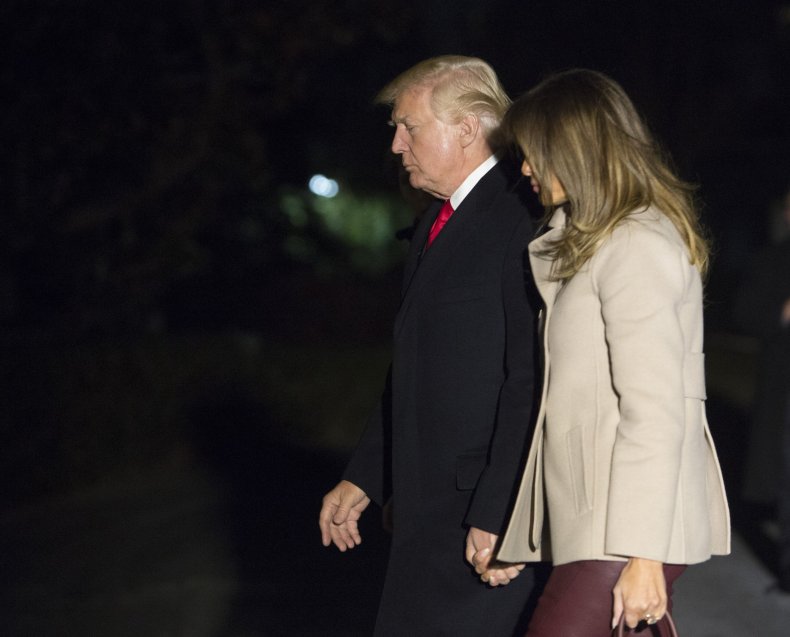 The Wall Street Journal reported on Friday that Trump's lawyer had allegedly paid a porn star, Stephanie Clifford, over $130,000 for her silence about the alleged affair they had in 2006, one year after Trump married Melania.
Clifford, 38, goes by the name "Stormy Daniels" in the adult film industry, and said she had a sexual encounter with Trump at a celebrity golf tournament. Trump denied the allegations.
Related: Did Donald Trump Cheat on Melania?
The Wall Street Journal also reported on another alleged affair in November of 2016—one in the same year, 2006, as the alleged affair with Clifford. The woman in that case was Karen McDougal, the 1998 Playmate of the Year. Trump's staff denied the allegations. The report focused on the agreement between McDougal and the National Enquirer, which paid her $150,000 for the story, and then never printed it.
Trump's Alleged Sexual Harassment:
Nineteen women have come forward to accuse Trump of sexual harassment. The public allegations range from the 1980s to 2013, and they include former contestants on The Apprentice, an adult film star, a journalist at People Magazine, a journalist at Fox News and many others. Many of those incidents reportedly happened while Trump was married.