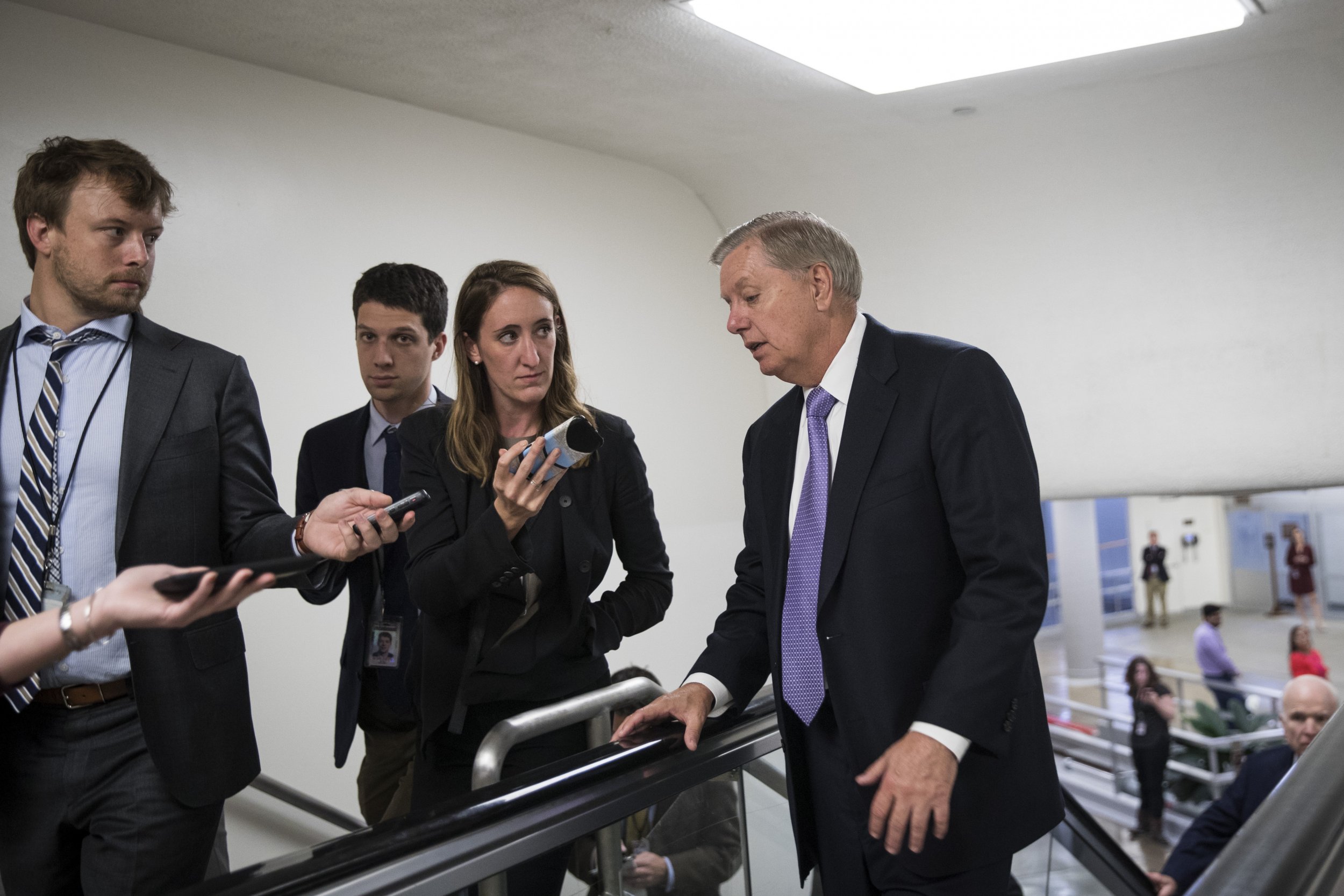 Top members of Congress are claiming this week they had no idea the U.S. military had a presence in Niger after four U.S. Special Forces soldiers were killed there in an ambush on October 4.
But the U.S. military has been in Niger since 2013 and this wasn't a secret. U.S. Africa Command (AFRICOM) has been tweeting about U.S. involvement in Niger for years. And thousands of troops serve across Africa every day.
Congress wants to improve communication with the Pentagon after the Niger ambush.
Democratic Senator Bob Casey of Pennsylvania told CNN Monday he was not aware of the U.S. military's involvement in Niger. He's not alone. Senate Minority Leader Chuck Schumer also said he didn't know.
"When you consider what happened here—the four sergeants lost their lives—I think there's a lot of work that both parties and both branches of government need to do. Not only to stay more informed, but to focus on why we're there and what happened to get to the bottom of this," Casey said.
Republican Senator John McCain, chairman of the Senate Armed Services Committee who also attended the hearing in March, has called for lines of communication to be improved. "Americans should know what's going on in Niger," McCain said Monday.
Republican Senator Lindsey Graham of South Carolina, who sits on the Senate Armed Services Committee, said on Sunday he was unaware U.S. troops were in Niger and had only been given a "little insight" on the October 4 ambush. Graham said lawmakers would be briefed next week "as to why they were there and what they were doing."
Senate documents, however, show Graham was in attendance at a Senate Armed Services Committee hearing in March when General Thomas D. Waldhauser, AFRICOM's commander, specifically discussed the U.S. military's presence in Niger.
Republican Senator Rand Paul suggested Graham's ignorance on the topic might be a sign the U.S. military is spread too thin. "You know you are in too many wars in too many places when even warmonger Lindsay Graham can't keep track anymore," Paul tweeted Monday.
In the wake of the Niger ambush, the White House and Pentagon have maintained that they keep Congress informed on U.S. military operations. And not all members of Congress seem to be ignorant on the subject.
"With respect to Niger, I serve on the appropriations committee. I oversee military construction projects. We have a presence there. Not just there, but within that whole Lake Chad region, supporting local troops to support fight Boko Haram, support operations in West Africa and the operation in Mali. So we have all sorts of people in that region fighting a very dangerous foe, and ISIS in West Africa, especially," Republican Representative Charlie Dent told CNN.
"It's not new, and lawmakers that seem to be aghast at these missions going on are simply not well-read," Dent added.
How many troops does the U.S. have in Africa?
The U.S. military has "5,000 to 6,000 [troops in Africa] on any given day—based on exercise, operational and support needs," Robyn Mack, a spokesperson for AFRICOM, told Newsweek.
Mack was able to confirm the U.S. currently has 800 troops in Niger but would not offer specifics in terms of the military's presence in other African nations, citing "operational, force protection and diplomatic sensitivities." "We take force protection very seriously, so troop numbers are public to the extent operational and force protection allow," Mack added.
The U.S. military is active in a number of countries in Africa, including Chad, Somalia, Libya and Cameroon. It has a permanent military base in Djibouti and is building a major drone base in the city of Agadez, in central Niger.
The recent ambush in Niger wasn't the first deadly incident involving U.S. troops in Africa this year. In May, a U.S. Navy SEAL was killed during an operation against Al-Shabab in Somalia.
America's military presence in Africa is primarily concerned with training and advising local forces in a broader counterterrorism effort. "We call it foreign internal defense training, and we actually do these kinds of missions by, with and through our allies," Defense Secretary James Mattis said Thursday.
The troops who were killed in Niger were there providing "training and security assistance" to Nigerien forces, AFRICOM said Friday.