U.S. Building '$50 Million Drone Base' in Niger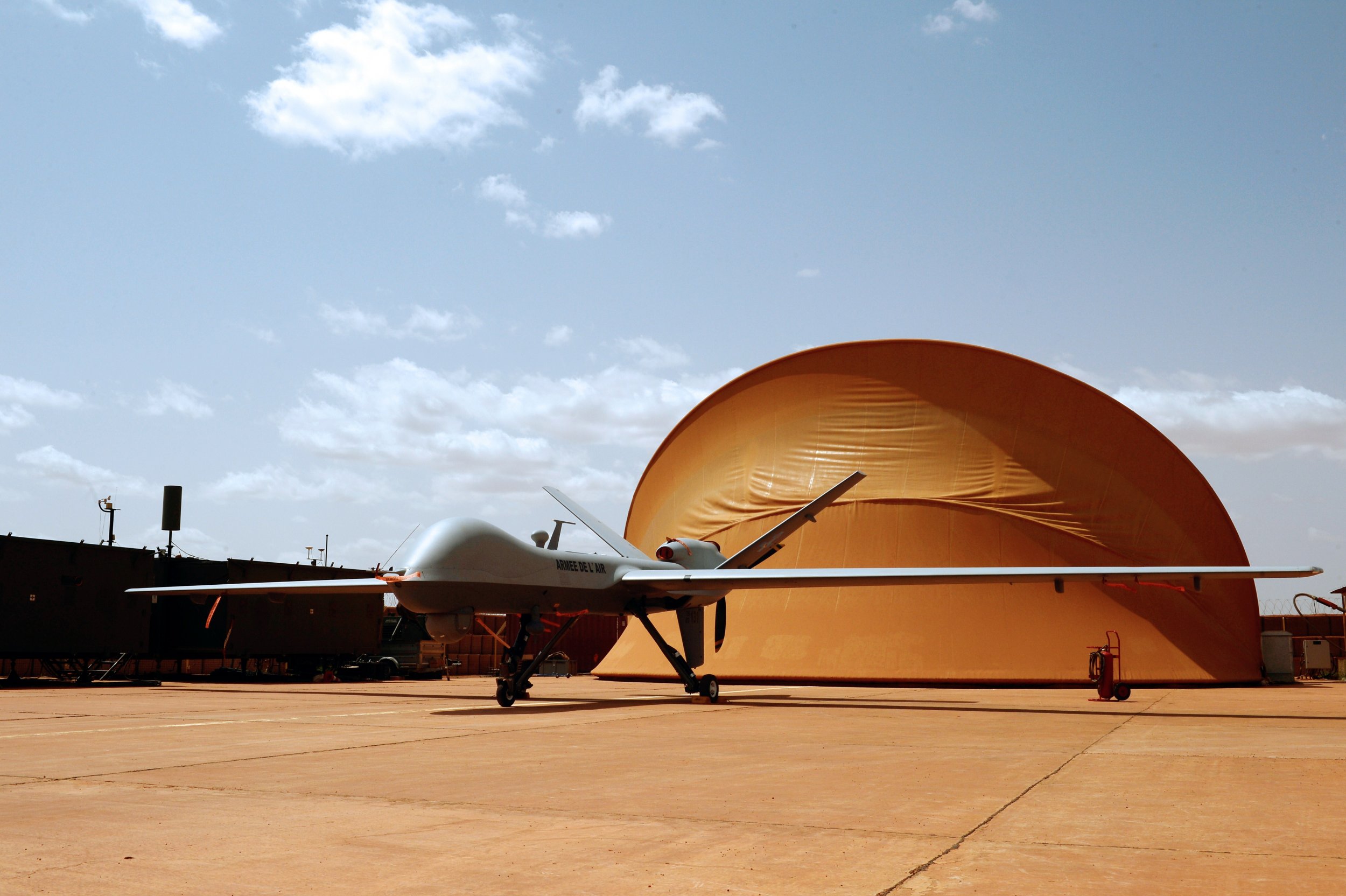 The United States is investing at least $50 million in a new drone base in central Niger, which would provide a hub for counterterrorism operations against a plethora of Islamist groups in the region.
Congress has already approved a $50 million request for the base in its defense budget passed in November 2015, but investigative reporting site The Intercept reported that the cost could rise as high as $100 million.
Niger is the only country in the region willing to host MQ-9 Reaper drones, which are already stationed at a French military base that U.S. forces share in the capital Niamey. But the facility in the central city of Agadez has been described as "the most important U.S. military construction effort in Africa" and is due to be completed in 2017, according to official documents cited by The Intercept.
Niger represents a strategic base for Western counterterrorism efforts in northwest Africa. It is bordered by several countries including Mali, Libya and Nigeria, where Islamist insurgencies are all currently active. Nigerian militant group Boko Haram regularly launches attacks in southwestern Niger, while Al-Qaeda affiliated groups operate in northern Mali and the Islamic State militant group (ISIS) is believed to have thousands of fighters in Libya.
A spokeswoman for the Pentagon, Lieutenant Colonel Michelle L. Baldanza, confirmed that the U.S. had agreed to pay for a new runway among other facilities, but said that drones were not currently flying from the base.
The use of drones—also known as Unmanned Aerial Vehicles (UAVs) or Remotely Piloted Aircraft (RPAs)—by the U.S. military continues to be mired in controversy and has previously resulted in civilian casualties. The United Nations said Thursday that a U.S. drone strike in eastern Afghanistan had killed 15 civilians, though the U.S. military command said it had targeted ISIS militants.