Democratic candidate Joe Biden has become the 15th vice president to ascend to the top job and the sixth to be elected president after having served as second in command.
After days of ballot counting and tides turning in Biden's favor, he reached the 270 electoral vote threshold to become president when the Associated Press called Pennsylvania in his favor Saturday.
A hard-fought election, Biden will be the first vice president in 32 years to run a successful campaign for president.
The most recent vice president to attempt the feat was Al Gore, who ran in 2000 against George W. Bush. Gore, who served as vice president to Bill Clinton, lost the election to Bush, who became Clinton's successor.
Before Biden, the last vice president to successfully be elected to the president was George H.W. Bush, who was vice president to Ronald Reagan. He's one of four vice presidents to be elected president directly after serving as vice president. The three others were John Adams, Thomas Jefferson and Martin Van Buren.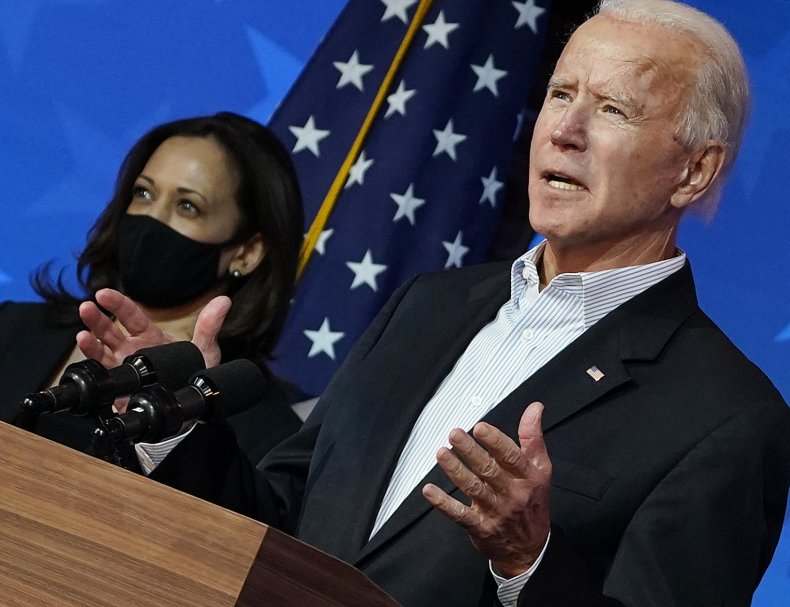 One vice president, Richard Nixon, was also rightfully elected to the presidency; however, it wasn't directly after he served as vice president. Nixon served as vice president to Dwight Eisenhower and after two terms in office sought the presidency himself in 1960. However, he was defeated by John F. Kennedy, whose assassination thrusted Lyndon Johnson, Kennedy's vice president, into the role of president. After Johnson's second term, Nixon ran for president again and won.
As a candidate, Nixon selected Spiro Agnew as his running mate, but he resigned in 1973 amid a bribery scandal. With the vice presidency vacant, Nixon appointed Gerald Ford, then-House Republican leader, to the position. Ten months later, Nixon resigned and Ford ascended to the presidency, making him the first and only person to have never been voted into the position of president or vice president.
In his speech upon taking office, Ford acknowledged that he assumed the presidency under "extraordinary circumstances never experienced by Americans." He added that he was "acutely aware" that the American people didn't elect him as president but asked them to confirm him "with your prayers."
"I have not campaigned either for the presidency or the vice presidency. I have not subscribed to any partisan platform," Ford said. "I have not sought this enormous responsibility, but I will not shirk it."
Along with Johnson, seven other vice presidents assumed the position of president after the person serving in the position died. They were John Tyler, Millard Fillmore, Andrew Johnson, Chester Arthur, Theodore Roosevelt, Calvin Coolidge and Harry Truman.