How Meghan Markle's Father Responded to Her Account of Tough Childhood
Meghan Markle's father says she ate at "the best restaurants in town" following her account of growing up "on the $4.99 salad bar at Sizzler."
The Duchess of Sussex used a letter to Congress to describe a childhood defined by financial challenges, adding: "Even at five bucks, eating out was something special, and I felt lucky."
However, Thomas Markle hit back saying the duchess did not only eat from the salad bar and also visited top restaurants in Los Angeles.
He told U.K. newspaper The Sun: "She's never, ever, ever had to worry about anything like that in her life.
"We'd do the best restaurants in town and we'd do Sizzler because it was convenient.
"We never had to rub our pennies together and just have the salad bar. She had the salad bar—but she had a meal as well."
Markle Sr's comments come in sharp contrast to Meghan's own presentation of her upbringing in her letter to Speaker Nancy Pelosi and Senate Majority Leader Chuck Schumer.
Meghan wrote: "I grew up on the $4.99 salad bar at Sizzler—it may have cost less back then (to be honest, I can't remember)—but what I do remember was the feeling: I knew how hard my parents worked to afford this because even at five bucks, eating out was something special, and I felt lucky.
"And as a Girl Scout, when my troop would go to dinner for a big celebration, it was back to that same salad bar or The Old Spaghetti Factory—because that's what those families could afford to do too."
Her father's intervention is just the latest disagreement between the pair over Meghan's upbringing and money.
A previous dispute focussed on how she funded her way through college, with Markle Sr saying he took on significant debt to pay her way.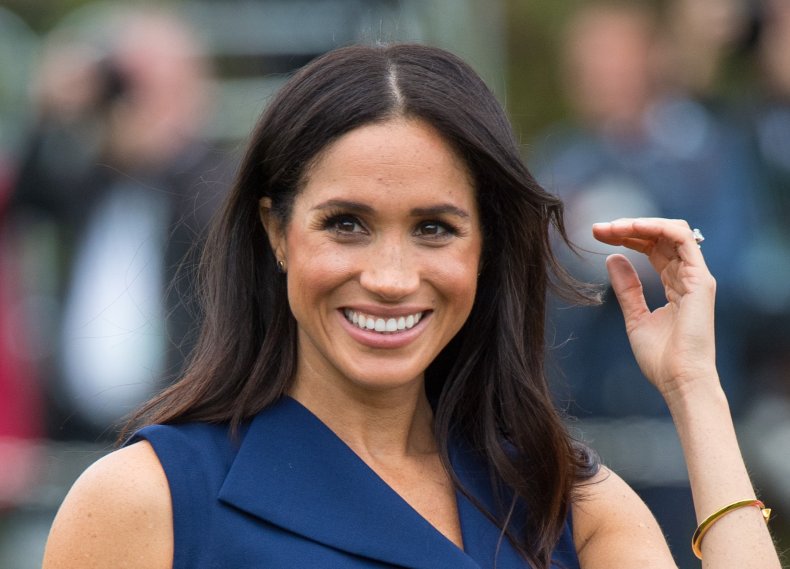 Meghan, who attended a private Catholic school (Immaculate Heart in Los Angeles), emphasized her participation in a work-study program when describing how her time at Northwestern University was funded.
During a royal tour in 2018, Meghan told the University of South Pacific, in Suva, Fiji: "It was through scholarships, financial aid programs, and work-study where my earnings from a job on campus went directly towards my tuition...that I was able to attend university."
Years later, in a filing to her lawsuit against The Mail on Sunday, her lawyers added: "Mr. Markle did not pay for all of [Meghan's] college tuition. [Meghan's] mother also contributed towards her university costs."
It is not the first time Meghan has seen an attack on her credibility in the media, after a series of challenges were made to the account provided by her and Prince Harry in their Oprah Winfrey interview.
The couple said they married in a secret backyard ceremony conducted by the Archbishop of Canterbury Justin Welby several days before their official wedding.
However, records show the legal binding ceremony was in fact the one televised to the world at Windsor Castle on May 19, 2018, and Welby later clarified he would have broken the law had their account been true.
In an interview with La Repubblica, Welby said: "The legal wedding was on the Saturday. I signed the wedding certificate, which is a legal document, and I would have committed a serious criminal offense if I signed it knowing it was false."
Meghan was also forced to apologize for misleading the court during her lawsuit against The Mail on Sunday last month.
The duchess said she had forgotten she authorized her communications secretary Jason Knauf to give a detailed briefing to biographers Omid Scobie and Carolyn Durand.
Markle Sr has also seen his reliability under attack after text messages released through The Mail on Sunday case showed he lied to Meghan and Harry over whether he staged pictures with the paparazzi for money in the days leading up to the 2018 royal wedding.