How Meghan Markle and Prince Harry's Royal Security Battle Differs From Prince Andrew's
Every parent wants to keep their family safe. Those who happen to be British royalty, however, are faced with a tricky question: who pays for the expensive bodyguards?
This becomes even more pertinent when royals stop working for the palace, as Prince Andrew (the Queen's third eldest child), Prince Harry and Meghan Markle did last winter.
The circumstances were very different, but they faced the same security dilemma.
Yet the households' routes to resolving the problem are a stark contrast, as Meghan alluded to in her interview with Oprah on Sunday.
Buckingham Palace does not comment on royals' security; however some royals themselves have helped set the scene. Here, Newsweek looks at how the Sussexes' and Prince Andrew's contrasting battles for physical protection have played out ...so far.
Harry and Meghan
Protection has been a key issue in the couple's royal split, playing a central role in their crunch talks with the Queen and big-money commercial deals.
Problems began to arise during Meghan's first pregnancy, the duchess told Oprah.
Conversations between Harry and the royals, Meghan said, showed that Archie "won't be given security, he's not going to be given a title."
Eight months after their son's birth the couple entered showdown talks with the Queen about stepping back from the royal spotlight. When a deal was struck, Harry and Meghan released a statement outlining the agreement.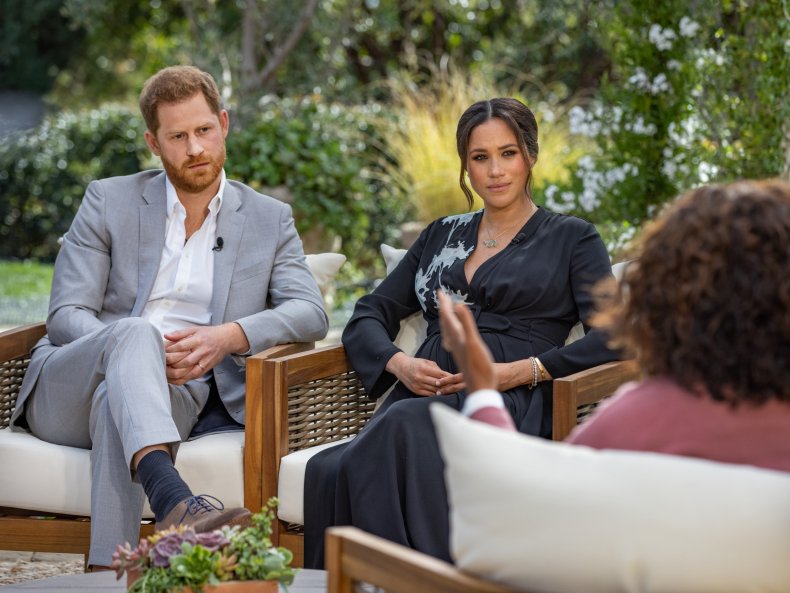 "It is agreed that The Duke and Duchess of Sussex will continue to require effective security to protect them and their son," it read. "This is based on The Duke's public profile by virtue of being born into The Royal Family, his military service, the Duchess' own independent profile, and the shared threat and risk level documented specifically over the last few years."
Buckingham Palace's statement made no mention of it. Then, at the exact moment they were no longer senior royals, the royal security cash appeared to dry up.
The couple "will no longer receive public funds for royal duties," the Palace said at the time. Canada, where the Sussexes were living when they formally split with royal duties, later confirmed security arrangements with Britain would be halted.
Instead the family, it has been widely reported, are receiving money from Harry's father, Prince Charles, whose income largely comes from public funds and his expansive land portfolio, known as the Duchy of Cornwall.
During the Oprah interview, however, Harry revealed that his family had cut him off financially early last year.
Recent commercial deals that the couple had agreed with Netflix and Spotify were "never part of the plan," Harry said, but the money would help pay for security staff.
Prince Andrew
Prince Andrew, the Duke of York, is still a royal, but not a working one.
He first stood back from royal duties in November 2019 amid a severe backlash to a BBC interview about his friendship with the disgraced financier Jeffrey Epstein.
But while Harry appears to have been cut off, Andrew is being financed by the Queen.
Shortly after Buckingham Palace was asked whether Andrew's public funding would continue, it responded by stating that his office was funded privately by the monarch.
Questions have continued to be asked by British newspapers about how his personal security arrangements are funded, however.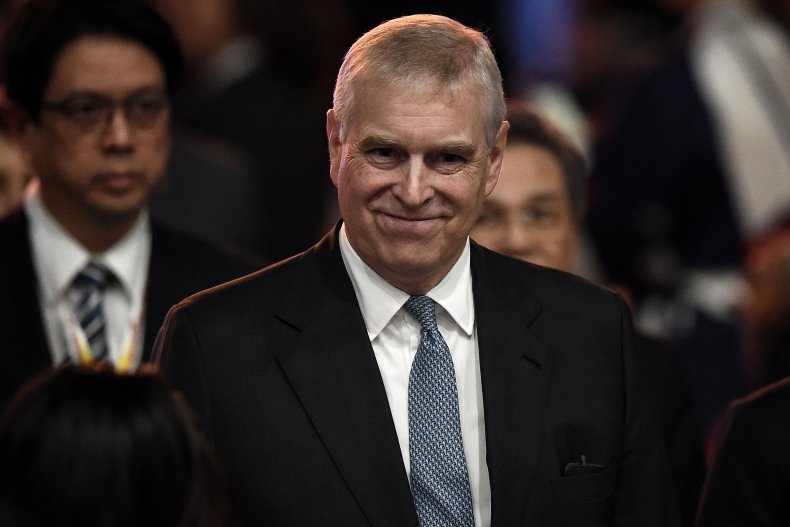 According to a report in London paper the Evening Standard, the Metropolitan Police recommended in January 2020 that Andrew's security detail be reduced due to his lower workload.
Any decision to do so would need to be signed off by Prime Minister Boris Johnson.
Six months later one tabloid, The Sun, claimed that the Queen had stepped in to ensure that Andrew's security arrangements were maintained.
The prince may have foreseen the problems about security before then. There have long been questions about who pays for security for his daughters, Eugenie and Beatrice, who are ninth and tenth inline to the thrown.
When the questions resurfaced in the British press after Andrew stepped back, Buckingham Palace noted: "The Princesses do undertake a small number of royal engagements each year, as and when asked, and that will continue."
That was not an option for Harry and Meghan.