Meghan Markle Deals Diana-Style Blow to Royal Family With a Racial Twist in Oprah Interview
Meghan Markle's Oprah Winfrey interview hit the royal family with public attacks on a scale not seen since Princess Diana discussed Prince Charles' affair.
The Duchess of Sussex told the world Prince Harry was asked how dark Archie's skin would be by a member of the royal family.
And she described how she had suicidal thoughts late at night after negative press coverage of her, admitting: "I just didn't want to be alive anymore."
Princess Diana died in a car crash in 1997, but it emerged in a 1992 tell-all book by biographer Andrew Morton that she had tried to commit suicide five times.
And in her own tell-all interview with the BBC's Newsnight in 1995 she discussed her loneliness at the heart of the royal family as Prince Charles carried out an affair with Camilla, now the Duchess of Cornwall.
The fact, more than 20 years on, the royal family faces new claims it was incapable of helping a woman struggling emotionally within its ranks will pose serious questions in the latter years of Queen Elizabeth II's reign.
Asked by Oprah whether she was suicidal, Meghan said: "This was very clear and very scary and I didn't know who to turn to in that.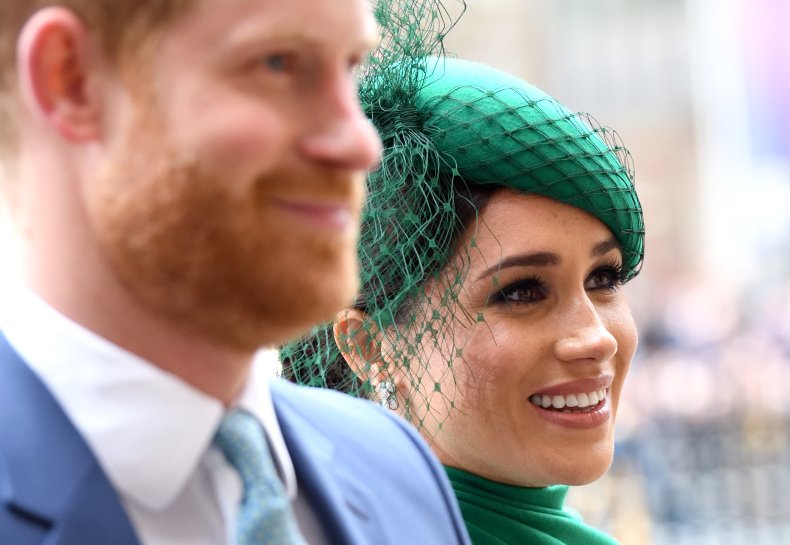 "One of the people I reached out to was one of my husband's mom's best friends, one of Diana's best friends."
The most serious allegation from Meghan's highly-anticipated tell-all strikes to the heart of where much of the debate about the duchess has focussed.
Meghan said of her baby: "All around this same time, we have in tandem the conversation of he won't be given security, he's not going to be given a title and also concerns and conversations as how dark his skin might be when he's born."
Both Harry and Meghan refused to reveal which member of the royal family asked the inflammatory question, setting the stage for a public guessing game.
ITV journalist Tom Bradby, a friend of both brothers, wrote in the Sunday Times in January 2020 that the "atmosphere soured" before Meghan and Harry's royal wedding.
He wrote: "Really damaging things were said and done."
Prince Harry is known to have fallen out with his brother, Prince William, but also made new criticisms of his father that have never been heard before.
Prince Charles will be among those facing tough questions after Harry told Oprah his father stopped taking his calls around New Year 2019 into 2020.
Harry was asked whether he blindsided Queen Elizabeth II by announcing his plans to leave the royal family online without agreement with the palace.
The prince denied the claim and added: "I had two conversations with my father before he stopped taking my calls."
The prince also said he was only able to start a new life in America with Meghan because of his mother's money, after his father cut him off financially.
He said: "My family literally cut me off financially."
He added: "In the first quarter of 2020. I've got money my mum left me and without that we wouldn't have been able to do this."
Newsweek revealed Harry and Meghan had become financially independent and were no longer receiving money from Prince Charles last summer, however, at the time it was not suggested he had been cut off.
In life, Princess Diana said she wanted Prince William to become king ahead of his father.
Sir Max Hastings, former editor of the Daily Telegraph, recently told Channel Four: "She said that all she cared about was William's succession to the throne and she said to me, quite explicitly, 'I don't think Charles can do it'.
"The outcome she wanted to see was for Charles to stand aside as heir... and for William to occupy the throne."
It is yet to be seen whether that dream will ever become a reality. However, Prince Harry appears to have re-ignited her war against the palace.
Meghan said last night: "My regret is believing them when they said I would be protected."
She added: "We've now not just survived but are thriving."