Meghan Markle and Prince Harry No Longer Getting Money from Prince Charles
Prince Harry and Meghan Markle are no longer receiving money from Prince Charles as they look to their Netflix mega deal, Newsweek has confirmed.
The Duke and Duchess of Sussex announced they would quit royal duties in January, vowing to "work to become financially independent."
Last week it was announced they had signed a major, multi-year Netflix deal estimated between $50 and $100 million, setting them up for the future.
Now the duke and duchess are no longer receiving money from Prince Charles' Duchy of Cornwall estate.
The revelation first emerged in a correction to a story about the Netflix deal in the New York Times but has been confirmed to Newsweek.
When Meghan and Harry announced they were quitting royal duties, they revealed 95 percent of funding for their private office came from the Prince of Wales's estate.
The couple announced they would no longer receive public funding but until now it was widely believed they were still receiving money from Prince Charles.
The Netflix deal, signed with the couple's unnamed production company, will see them make documentaries, feature films, "scripted shows" and programs for children.
They said they wanted to focus on giving hope through their work for the streaming platform, which may see them in front of camera but will not involve Meghan returning to acting.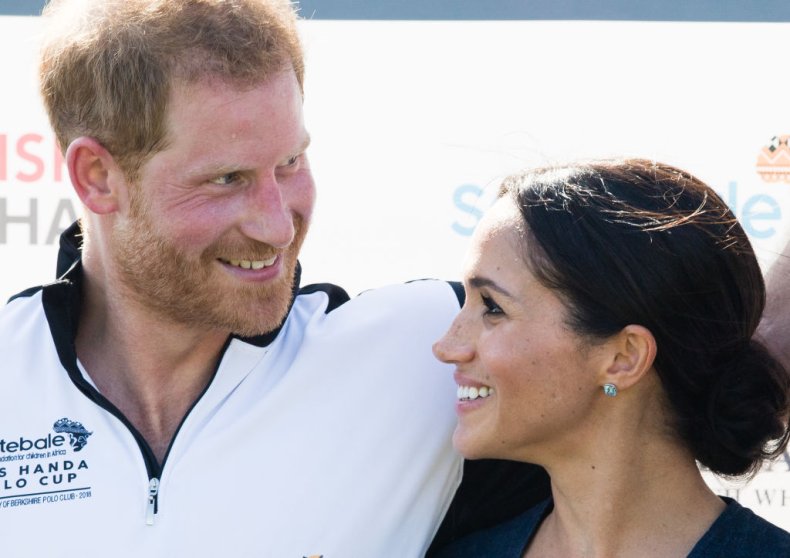 Harry and Meghan said in a statement last week: "Our lives, both independent of each other and as a couple, have allowed us to understand the power of the human spirit: of courage, resilience, and the need for connection.
"Through our work with diverse communities and their environments, to shining a light on people and causes around the world, our focus will be on creating content that informs but also gives hope.
"As new parents, making inspirational family programming is also important to us, as is powerful storytelling through a truthful and relatable lens."
The production deal comes after they bought their own home for the first time in June, moving into the $14.7 million Montecito mansion in July.
They are currently around halfway through a 12-month review agreed with Queen Elizabeth II of their new lives outside the palace.
Harry and Meghan gave up their public funding and agreed not to use the titles "their royal highnesses" and not to use "royal" in their branding.
In their January statement, which preceded the final negotiation of their new set up, the couple said: "We intend to step back as 'senior' members of the Royal Family, and work to become financially independent, while continuing to fully support Her Majesty The Queen."