Entertainer and entrepreneur Dr. Dre, who said Tuesday that he was "doing great" after suffering a brain aneurysm, has a net worth that reportedly makes him one of the richest rappers in the world.
Dre has an estimated fortune of around $800 million, according to a 2019 report from Forbes. An exact number for 2021 is not publicly available information. Other unverified estimates, including one from Dre himself, have at times put his net worth in excess of $1 billion. Few other rap stars have amassed similar wealth, although Forbes estimated Sean "Diddy" Combs' net worth at $740 million, while Jay-Z's fortune topped the list at around $1 billion.
Dre, whose real name is Andre Romelle Young, was rushed to Cedars-Sinai Medical Center in Los Angeles on Tuesday shortly after suffering the aneurysm, according to a report from TMZ. Aneurysms are blood vessels that have ballooned due to weakening tissue, potentially causing serious injury or death by rupturing or bleeding into surrounding brain tissue. Hours after the medical emergency was reported, the entertainer confirmed the news by issuing a statement assuring fans that he is receiving "excellent care" and expects to be "back home soon."
"Thanks to my family, friends and fans for their interest and well wishes," Dre said in a statement posted to social media. "I'm doing great and getting excellent care from my medical team. I will be out of the hospital and back home soon. Shout out to all the great medical professionals at Cedars. One Love!!"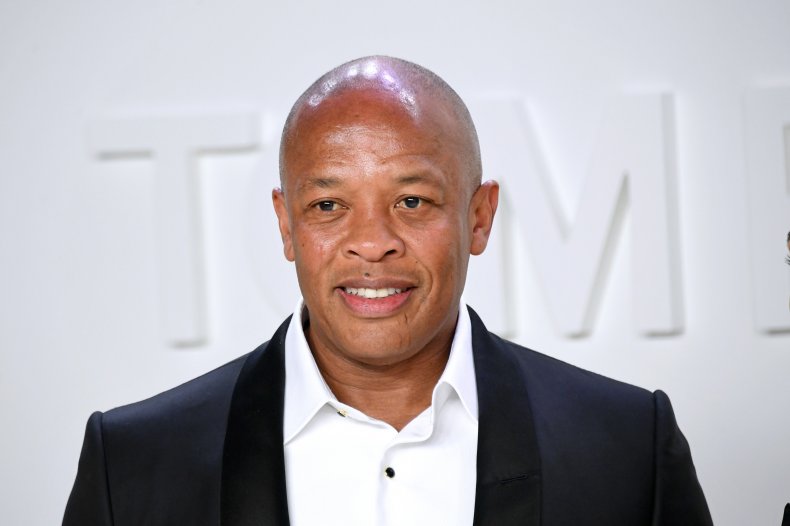 The founding N.W.A. member had considerable success as a solo artist beginning with 1992's popular Grammy award winner The Chronic. He followed up that success as a sought-after hip hop producer, founding Aftermath Entertainment after leaving Death Row Records, which he had also co-founded.
However, the bulk Dre's large fortune came from his lucrative career as an entrepreneur. He co-founded Beats Electronics with music industry executive Jimmy Iovine 2006. The company's signature headphone line, Beats by Dre, was a massive success that eventually led to the company being acquired by Apple for a record-breaking $3 billion in 2014.
Dre's recent finances are likely to be impacted due to a separation and pending divorce from his estranged wife Nicole Young. News that the couple were parting ways arrived over the summer, when Young filed divorce papers citing irreconcilable differences. Dre has denied claims from Young that he abused her, which other women have also alleged. Young is seeking millions per month in spousal support. A court has yet to decide whether a prenuptial agreement means she is not entitled to half of Dre's fortune.
Newsweek reached out to Dre's representative for comment.