How Much Money Has Amber Heard Paid to the ACLU?
The chief operating officer of the ACLU testified on Thursday that Amber Heard, Johnny Depp's ex-wife, has only paid $1.3 million of the $3.5 million she has pledged to donate to the organization.
Heard said that she would be donating the $7 million payout that she received from a 2016 settlement in her divorce from Depp, to ACLU and the Children's Hospital of Los Angeles, according to Insider.
During the testimony, ACLU Chief Operating Officer Terence Dougherty said that the ACLU received donations of $350,000, $500,000 and $350,000 that were all "associated" with Heard. The organization's chief operating officer added that ACLU now deems a $100,000 payment from Depp as part of Heard's gifts.
A $350,000 donation that was paid in August 2016 came directly from Heard, according to Dougherty.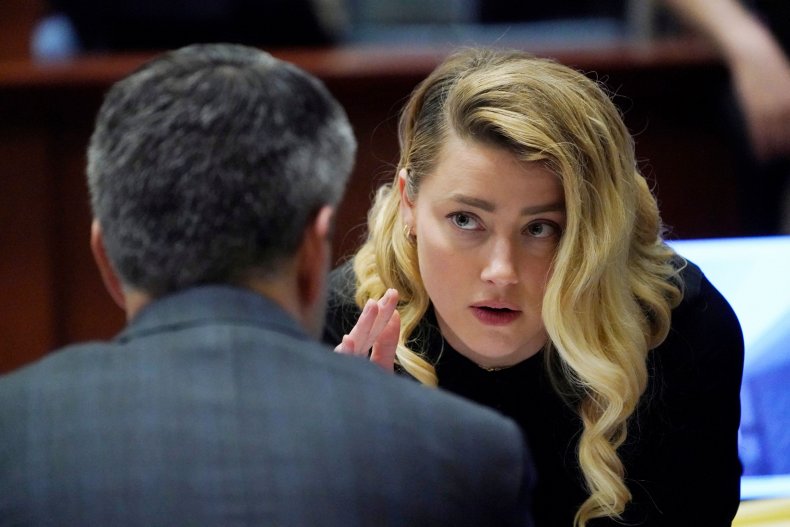 Heard hasn't donated anything to ACLU since 2019 and she didn't sign a pledge form that ACLU prepared for her, according to Dougherty. He added Herd also asked the organization to not issue a statement about her $3.5 million pledged donation.
Heard's last donation to the organization was in December 2018 when she paid $350,000 from the donor-advised fund of Fidelity.
Dougherty said that the ACLU learned that Heard was having "financial difficulties" when the organization reached out to inquire about the next installments after her 2018 donation.
According to Dougherty's testimony, he believed Tesla CEO Elon Musk, who had a previous relationship with Heard, reportedly played a role in the donations sent to ACLU. He testified that Musk sent an email to ACLU's executive director Anthony Romero about the actress' plan to pay the full amount of donation to the organization over a period of 10 years.
"Amber, I described your plan to donate $3.5 million to the ACLU over the next 10 years as you very much believe what you were doing," Musk wrote in the email sent to Romero in August 2016, according to Insider.
However, Dougherty said he didn't know why Musk was involved on behalf of Heard in this matter. Musk is a major donor to the ACLU.
Dougherty said that the ACLU believes that Heard's $500,000 donation in 2017 came from a Vanguard fund associated with Musk.
Depp filed a lawsuit against Heard for $50 million, accusing her of defamation after she wrote a 2018 op-ed in The Washington Post in which she alleged surviving domestic violence.
Though the op-ed didn't mention Depp's name, the actor's lawyer said that it was clear that Heard was referring to him. The actor claimed that these allegations ruined his reputation and career. Meanwhile, Heard's lawyers argued that the allegations made against Depp were accurate and that it didn't defame him.
Newsweek reached out to Heard's representative for comments.