How Much Will Trump's National Guard Deployment to U.S.-Mexico Border Cost American Taxpayers?
President Donald Trump's plans to send National Guard troops to the U.S.-Mexico border until his long-promised border wall can be built are quickly coming to fruition, with Defense Secretary James Mattis signing an order to deploy up to 4,000 troops.
Yet much about the plan remains unknown, including how much it is going to cost U.S. taxpayers.
A Department of Homeland Security spokesperson told Newsweek that so far, the 4,000 troops would go to four areas that are short-term priorities: the Rio Grande Valley, Tucson, Laredo and Del Rio sectors.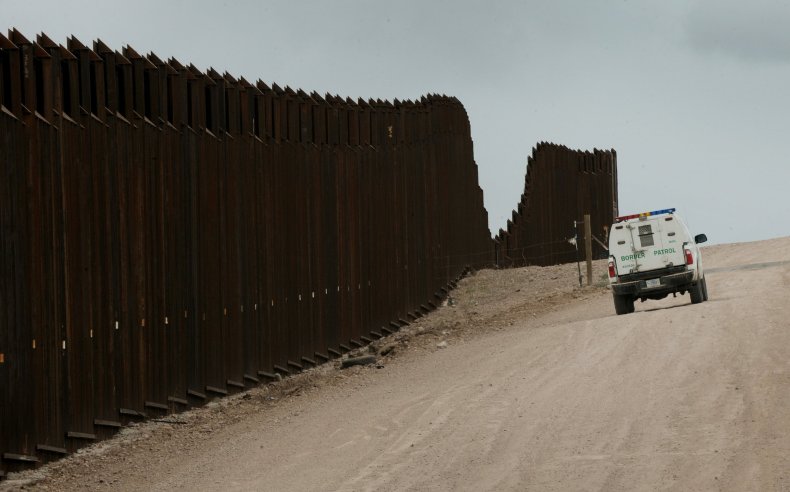 If the administration plans to station troops at all nine sectors of the border, however, that number could grow—and it is still unclear how long the Trump administration plans to keep troops there.
Contrary to Trump's claims last week that such a move hadn't "really been done before," both President George W. Bush and President Barack Obama oversaw the deployment of National Guard troops to the border. And while more information will be needed to understand how much of an expense the latest measure to secure the border will cost, the amounts that previous administrations spent on similar initiatives provide a rough estimate.
'Operation Jump Start' under Bush
In Operation Jump Start, Bush ordered the deployment of 6,000 National Guard troops to California, Arizona, New Mexico and Texas, where they were stationed for just over two years, from June 2006 to July 2008.
The measure was announced by Bush in May 2006 as an "immediate step to support [U.S. Customs and Border Protection's] efforts," and saw National Guard officers "assist with surveillance, installing fences and vehicle barriers, as well as provide training," according to the CBP's website.
In a congressional testimony published April 17, 2012, Major General John Nichols, who leads the Texas National Guard, revealed that the deployment cost the U.S. a total of $1.2 billion, working out to approximately $200,000 per troop, or $100,000 per troop per year.
Read more: White House defends sending National Guard to 'leaking' U.S.-Mexico border
"Operation Jump Start augmented the U.S. Border Patrol with additional manpower for administrative and operational assistance missions, alleviating Border Patrol agents of these responsibilities and allowing those agents to be sent back out to the field where they were needed most," Nichols said in a written testimony.
'Operation Phalanx' under Obama
Obama similarly deployed National Guard troops to the U.S.-Mexico border under Operation Phalanx, an initiative that mobilized 1,200 troops in July 2010, according to Nichols's statement.
While total estimates of the costs of Operation Phalanx are not publicly available, the Government Accountability Office released documents showing that the first year of deployments cost $110 million, working out to roughly $91,666.66 per troop that year.
"Funding for the first year of support to Operation Phalanx was initially programed for $135 million. With careful execution of this funding, it was reduced to $110 million," Nichols stated.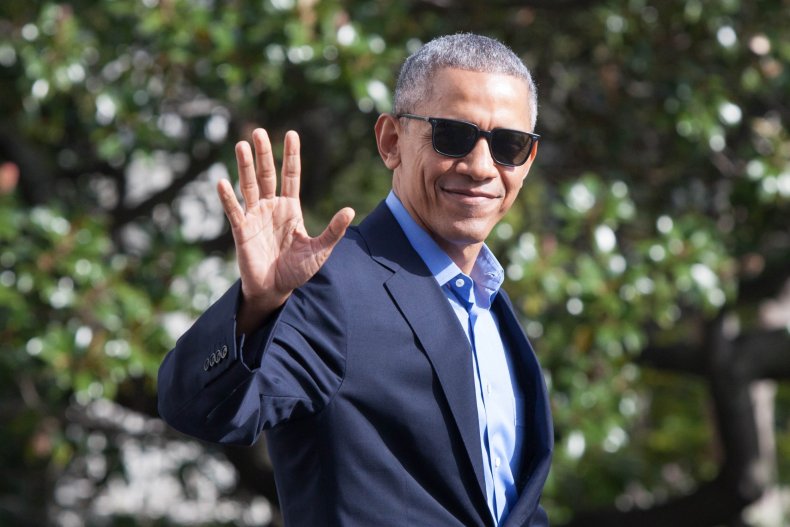 The Department of Homeland Security later scaled back the presence of troops, reducing the number to 300 a year and a half later.
Nichols also wrote that the National Guard was the only Department of Defense provider "capable of supporting domestic law enforcement agencies in the fight against illicit drugs and transnational threats to the homeland due to its exemption from the Posse Comitatus Act," which limits the federal government's ability to use federal military personnel to enforce domestic policies within the U.S.
"Congress has repeatedly demonstrated its recognition of both the capabilities and efficiencies that the National Guard brings to the counter-drug fight while simultaneously providing training and operational experience for Guard personnel," he said.
Asked how much the administration expected to allocate to the initiative, Homeland Security said it could not provide an answer, and the Department of Defense did not immediately respond.
With Trump's plans to send 4,000 troops to the border, it would be reasonable to suspect the cost for the latest border control measure would also fall somewhere near $100,000 per troop, per year.
But given that there is still much to be determined, including how many troops the Trump administration planned to deploy to the border and for how long, the true cost of the initiative remains to be seen.