White House Defends Sending National Guard to 'Leaking' U.S.-Mexico Border
The White House has defended President Donald Trump's decision to send National Guard troops to the U.S.-Mexico border, with homeland security adviser Tom Bossert comparing the perimeter to a "leaking boat."
"We've got a leaking boat on our border, and we're all quibbling with how much water's in the boat and how fast we're bailing it out," Bossert told Martha Raddatz on ABC's This Week.
"I think at this point the president's been pretty clear enough is enough. Fix the actual problem and stop that leak," he said.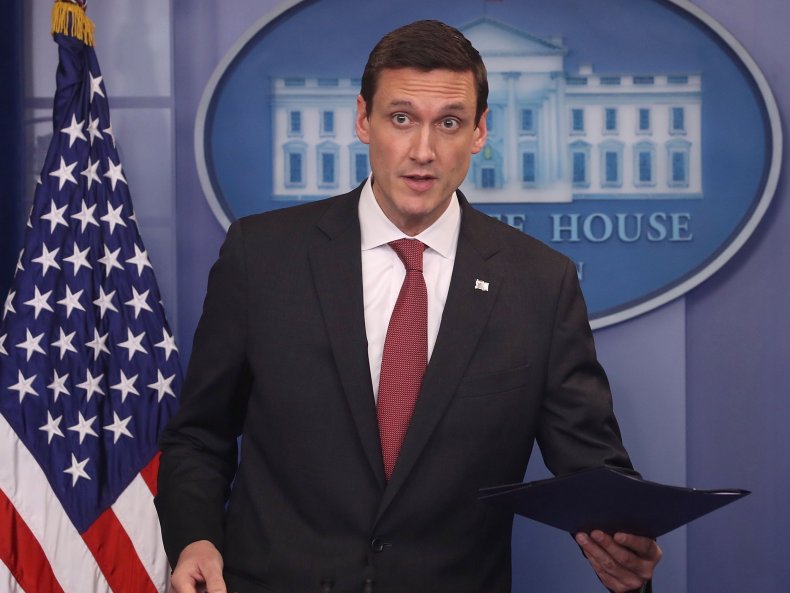 Newsweek subscription offers >
Bossert said the deployment was necessary to curb illegal immigration after Trump said he would send troops to defend the southern border until his long-promised border wall was complete.
While the overall number of people apprehended at the border has dropped in recent years, Bossert said illegal immigration has become a "problem of a proportion at this point at that can't go unaddressed," citing a "200 percent increase" last month in year-over-year border apprehensions.
According to data published published by Homeland Security shortly after Trump announced the decision to send troops to the border, more than 50,000 people were apprehended or deemed "inadmissible" while trying to cross over to the U.S. in March.
Read more: Trump's addiction to Fox News is causing 'impulsive actions,' says CNN host
Newsweek subscription offers >
The number marked a sharp increase from that of March 2017, during which just 16,588 people were apprehended or turned away, however, last year's numbers were significantly lower than those experienced in years prior.
Rates of people being apprehended or turned away at the border in March 2017 were at their lowest in two decades and fell to levels at least two times lower than years before, with 46,117 attempted crossings in March 2016, 39,159 in 2015, 57,405 in 2014 and 54,009 in 2013.
Defense Secretary James Mattis signed a memo Friday calling for the National Guard to deploy up to 4,000 troops to the border.
Bossert would not provide specifics on how much the troop deployments would cost or on how long they would be stationed at the border. He did say, however, that the deployment was a "short-term" solution, adding that the "costs will depend on our time-based deployment and how long we stay there."
He said he expected the "majority of governors" to cooperate with the Trump administration's plans. However, a number of governors have already hit out at the decision, with a spokeswoman for Nevada's GOP governor, Brian Sandoval, telling The Hill the deployment was not an "appropriate use" of the National Guard.
"The message here is that governors are equally troubled," Bossert said. "This isn't President Trump's concoction where he sits around thinking, 'I need to make a political point.' This is an operational need, an operational deficiency. We have a requirement that's being met."
The homeland security adviser said he was not surprised "in the slightest" by the planned deployment, adding: "I think the Guard's always been something that we've considered."
White House Defends Sending National Guard to 'Leaking' U.S.-Mexico Border | U.S.