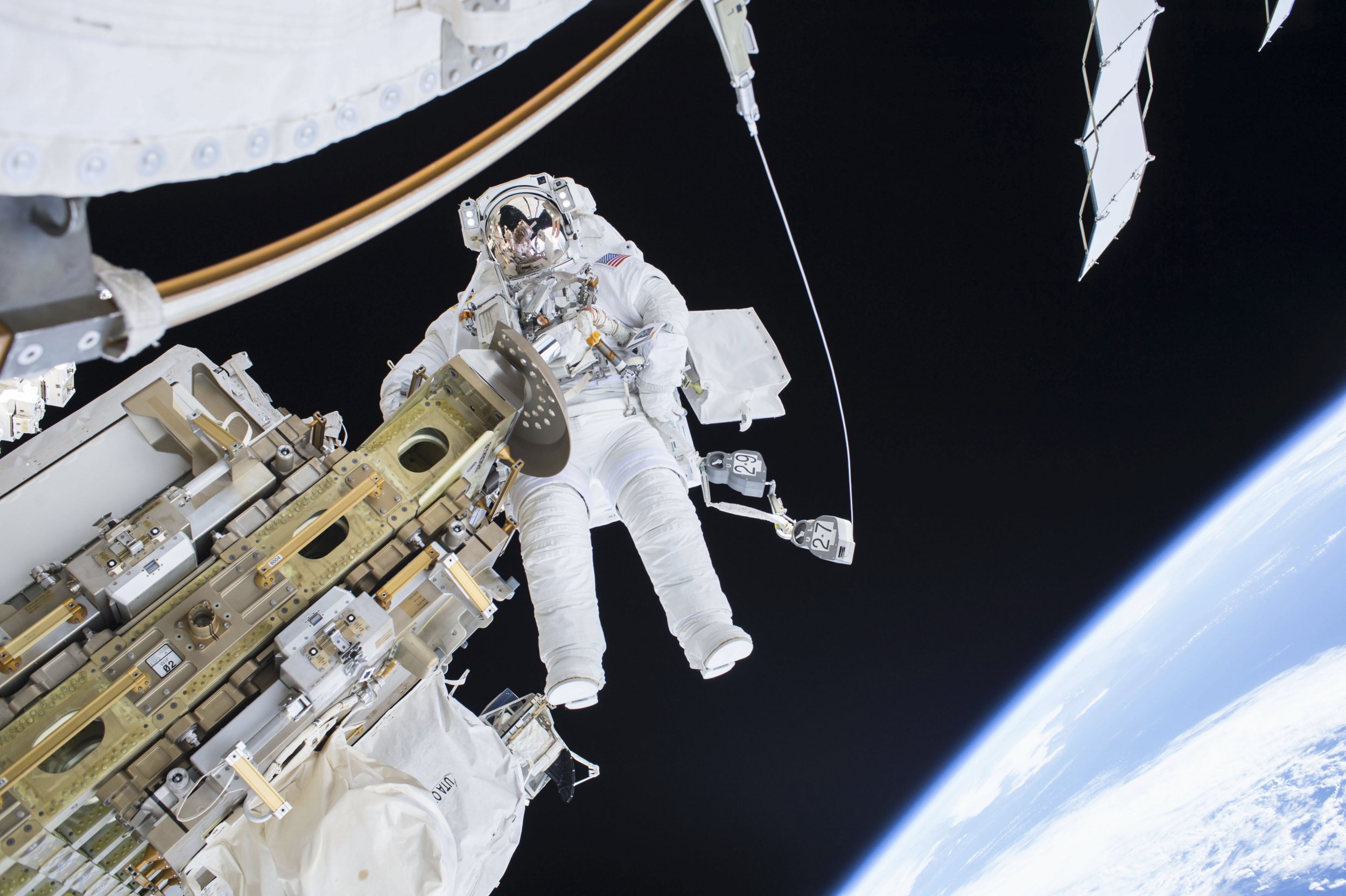 It's not in every job that you wake up where you work, weightless and floating in microgravity, more than 200 miles from the surface of the earth. But a handful of men and women can do just that, gliding regularly past a cupola of windows they can peer through to see the blue planet from above. From this unique perspective, they take in colorful daytime views that look more like abstract art than geography and nighttime snapshots that turn the lights of cities and villages into illuminated connect-the-dots tableaus.
They are NASA astronauts assigned to missions on the International Space Station with their Russian, Japanese, European and other colleagues, performing science experiments, taking spacewalks to fix equipment and advancing space exploration and human spaceflight. And more will soon be joining the team.
NASA received more than 18,300 applications during its most recent round of recruitment between December 2015 and February 2016, roughly three times as many as it got last time for its 2013 astronaut class and greatly surpassing the previous record of 8,000 applications in 1978. The agency does not have a regular application cycle like colleges and universities, so aspiring astronauts must seize the opportunity when it comes around—recently, that's been roughly every four years.
Out of that large pool of hopefuls for the 2017 class, NASA is expected on Wednesday to name only eight to 14 "astronaut candidates." That's the number the agency believes it needs to bolster its astronaut corps for missions in the coming years. The acceptance rate for astronauts is always miniscule, but for the 2017 class it will be especially so, coming out to somewhere between 0.04 and 0.08 percent. So how does NASA choose?
Related: Stanford Is a Pushover Compared With NASA's Astronaut Program
To start, the agency has human resources experts do an initial review to determine which applicants meet the basic qualifications, which include a bachelor's degree in a STEM field (specifically in engineering, biological science, physical science, computer science or mathematics), as well as three years of professional experience in that field, or 1,000 hours of pilot-in-command time in jet aircraft. Historically, about a third of applicants get weeded out at this stage because they don't necessarily meet the initial criteria.
"There are a lot of people that apply because they want the rejection letter," Anne Roemer, NASA's astronaut selection manager, tells Newsweek. She's often heard of applicants who have framed their rejection letters.
Applicants who pass that first round of scrutiny are then divided by disciplines—such as engineering, biological sciences, medical sciences, physical sciences and pilots—and sent on to corresponding review boards. Reviewers include current astronauts and others who have backgrounds in each field.
"They're looking for a combination of educational preparation, experience in their technical discipline," Roemer says, as well as qualities such as leadership and what she calls "followership," or the ability to work in a group. The core skills that make for good astronauts haven't changed much over the years, Roemer says. Teamwork and good communication, for example, have always been "paramount."
By the time the applicants emerge from the discipline-specific review boards, the pack has been whittled down significantly to several hundred "highly-qualified" candidates, Roemer says. NASA's Astronaut Selection Board invited 120 of those to Johnson between September and November 2016 for first-round interviews, medical and behavioral health testing, tours and meetings with astronauts.
There's "a lot of previewing of the job" during the visit, Roemer says. "I think a lot of people dream of being an astronaut but few people understand what that really means." In other words, spaceflight is just a small part of any astronaut's career. When not on a mission or preparing for one, astronauts are assigned to any number of roles, such as communicating with the crew onboard the International Space Station from mission control.
Finally, after a second round of interviews, the board chooses between eight and 14 men and women to officially name as the next class of "astronaut candidates." They will have a couple months to leave their current jobs and relocate with their families to Houston before beginning a two-year training in August to make them eligible for initial spaceflight assignment. That includes learning to fly NASA's T-38 jet trainers, studying robotics and Russian (to facilitate communication with Russian cosmonauts at the space station) and training for spacewalks.
The newest class of astronauts—which NASA will reveal and introduce in a livestream on Wednesday at 2 p.m. ET—could be assigned to missions on the ISS, NASA's Orion deep-space exploration vehicle or one of two commercial crew spacecraft being developed (Boeing's CST-100 Starliner and the SpaceX Crew Dragon).
Since astronauts are often the most public faces of NASA, the agency also makes sure they become familiar with activity across the board, beyond human spaceflight. In just the last few years, NASA has sent its New Horizons spacecraft on the first-ever flyby of Pluto, entered Jupiter's orbit with its Juno spacecraft and set its sights on Mars.
"NASA is closer to sending American astronauts to Mars than at any point in our history," NASA Administrator Charles Bolden said in a statement when the agency released details of its Journey to Mars plan in late 2015. The goal is to send humans to Mars by the 2030s.
With the American space program focused intently on Mars, this handful of new astronauts could help pave the way for humans to orbit and step onto the Red Planet for the very first time.