How NATO Members Are Training Ukraine for Spring Offensive
A prominent Ukrainian diplomat has said he is "pleased" with the progress of Ukraine's troops being trained abroad by NATO nations as the vanguard of Kyiv's planned spring offensive.
Kyiv's Ambassador to the U.K. Vadym Prystaiko told reporters at a Media Center Ukraine press conference on Wednesday that Ukrainian troops are adopting specialist skills of NATO and partnered nations to use against Russian troops in Kyiv's next push.
"The most efficient is the progress of the special forces who will conduct those counter-offense operations in Ukraine," Prystaiko said responding to a question about the status of Kyiv's units being trained in the U.K. "I'm pleased with what I've seen," the ambassador said of his visits to British military training sites.
"Britain invited instructors from different countries," Prystaiko added. "Canada, and such countries as New Zealand and Australia, Denmark, Holland, the Baltic countries—they all sent instructors to train our personnel."
"And every country transfers some very special knowledge. For example, the instructors from Finland, they teach our military how to do warfare in the snow, in winter conditions."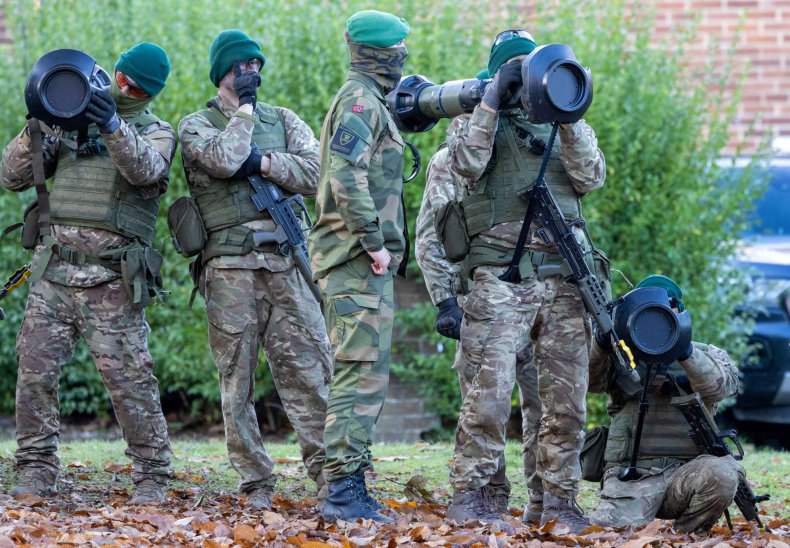 Some 10,000 Ukrainian troops have already cycled through U.K. training camps since last summer, with the British government announcing earlier this month that another 20,000—including sailors and pilots—would be trained this year. Infantry, tank crews, and artillery teams are all among those now undergoing training in the U.K., Prystaiko said.
The U.K. and its NATO allies are seeking to train Ukrainian soldiers to NATO standards to outfight their Russian adversaries. Since 2015, the U.S. has trained some 23,000 Ukrainian soldiers. American trainers have also instructed around 3,100 Ukrainian troops in the use of advanced weapons like howitzers, multiple launch rocket systems, and armored vehicles since Russia's full-scale invasion began last year.
As more NATO weaponry is sent to Ukraine, more of Kyiv's soldiers will require Western training. This week, for example, the first Ukrainian tank crews began learning to use German-made Leopard 2 main battle tanks on Polish training ranges. Kyiv hopes such platforms will be influential in its coming spring offensive.
New 155mm-caliber howitzers will soon arrive in Ukraine, Prystaiko said on Wednesday. Major engagements of the war to date have been shaped by intense artillery duels, with the Ukrainians often outgunned and both sides thirsty for more shells. "Ukraine needs a lot," the ambassador said, "and our personnel is being trained on them very intensely."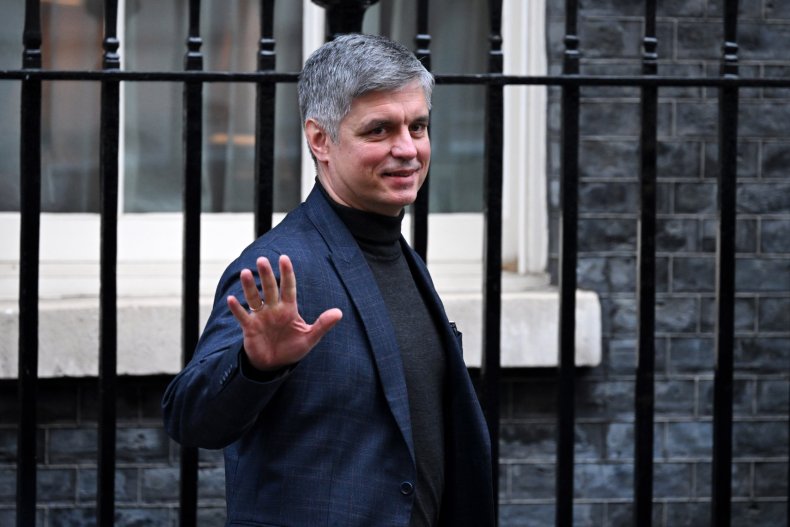 Little of the war has been fought at sea, such is the naval dominance enjoyed by Russia; however, this has not prevented Moscow from incurring several high-profile and humiliating losses, including the sinking of the Moskva Black Sea Fleet flagship.
Ukrainian forces have relied on asymmetric weapons, seeking to push Russian warships away from the coast using aerial and naval drones, ballistic missiles, and other long-range fires. Ukrainian sailors are currently being trained in Belgium in the use of underwater drones, while Prystaiko said Wednesday that Ukrainian sailors are also preparing to receive Australian military vessels.
The U.S. has already included vessels in its previous assistance packages for Ukraine. Last summer, the Pentagon said it would send more than 20 Metal Shark military boats, and in November announced the provision of 40 armored riverine boats.
Ukrainian leaders have so far failed to secure NATO-made fighter jets, but the British government last week announced it would begin training Ukrainian pilots on Western platforms.
Prystaiko told reporters on Wednesday that the U.K. "clearly is the leader in some processes, and they push other countries to undertake such decisions as to the provision of arms and weapons to Ukraine."
Kyiv has been aware of the need to train its military pilots for "years," Prystaiko said, adding: "This is why we already reached an understanding and we started training our pilots before the political decision is being made...Our British allies said they will prepare the Ukrainian pilots for both fixed-wing and rotor-wing aircraft."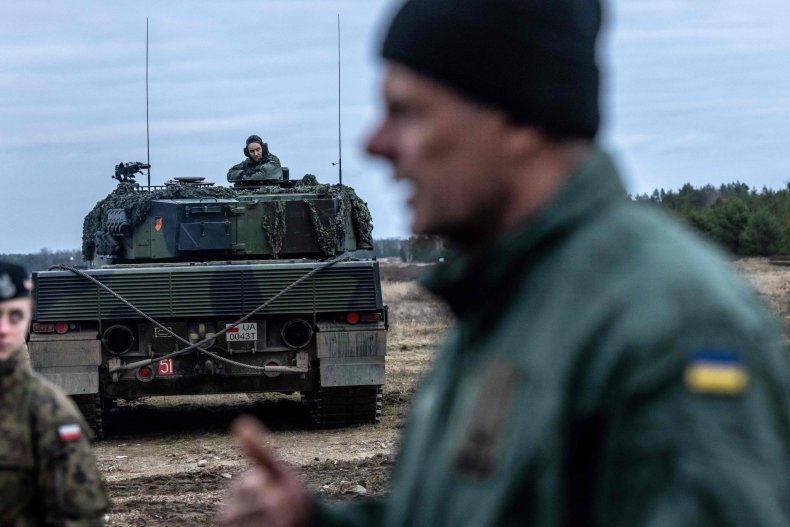 Ukrainian leaders are still pushing for fighter jets, and Kyiv has submitted an official request to the Dutch government for the provision of U.S.-made F-16 aircraft.
The Dutch government is taking the request "very seriously," Dutch Defense Minister Kajsa Ollongren said this week.
"We have to debate this with our partners, also with the United States," she said. "It is something that will take time, and it is best done behind closed doors."
President Joe Biden threw cold water on proposed U.S. F-16 provision in January, though reports indicate discussions between the White House and Kyiv are continuing behind closed doors. British and French leaders have also suggested that the provision of Western-made fighter aircraft remains an open matter.
Ukrainian officials have consistently expressed confidence that fighter jets will eventually get the green light, insisting their provision is a question of Western political will more than a question of logistical or tactical suitability.