Prince Andrew Lawyer Hints at New Line of Attack on Accuser After Fresh Lawsuit
Prince Andrew's onslaught against his rape accuser Virginia Giuffre's reputation continues, with his lawyer expressing plans to "touch on similar issues" to a $10 million libel case against her.
The Duke of York's Jeffrey Epstein-related sexual abuse and battery trial is estimated to be heard sometime from September to December 2022, a New York court heard today.
Giuffre says the prince abused her in London, New York and the U.S. Virgin Islands in 2001 while she was a Jeffrey Epstein trafficking victim.
However, she is being sued for defamation in a separate case after accusing Rina Oh of falsely presenting herself as a victim of the New York financier when she was his girlfriend.
Oh wants $10 million in damage from Giuffre, saying through lawyers that she was abused by Epstein in a court filing from the case, lodged on October 28.
Andrew B. Brettler, the prince's lawyer, told the court: "A new lawsuit has been filed against [Giuffre] that's pending before Judge [Naomi Reice] Buchwald and that case also will probably touch on similar issues and there will be witnesses in this new matter that will need to be deposed in this matter."
Between 16 and 24 witnesses will be deposed, including Andrew, Giuffre and two from Britain, the court heard.
Prince Andrew's team last week accused Giuffre of being motivated by money and filed old newspaper articles referring to her "sex kitten past."
Oh's lawyer said in a court filing: "Considering the high profile nature of the Jeffrey Epstein, Ghislaine Maxwell and Prince Andrew story, [Giuffre] knew that accusing [Oh], a fellow victim, of such horrible things, that it would maximize the spread and harm and damage to [Oh], thereby making it more malicious and damaging.
"[Giuffre] has maliciously reiterated and republished these defamations and
slanders in prior and subsequent tweets and interviews on podcasts, TV and for
magazines, as well as in her memoirs entitled Billionaire's Playboy Club.
"These defamations and slanders by Defendant are causing [Oh] great harm."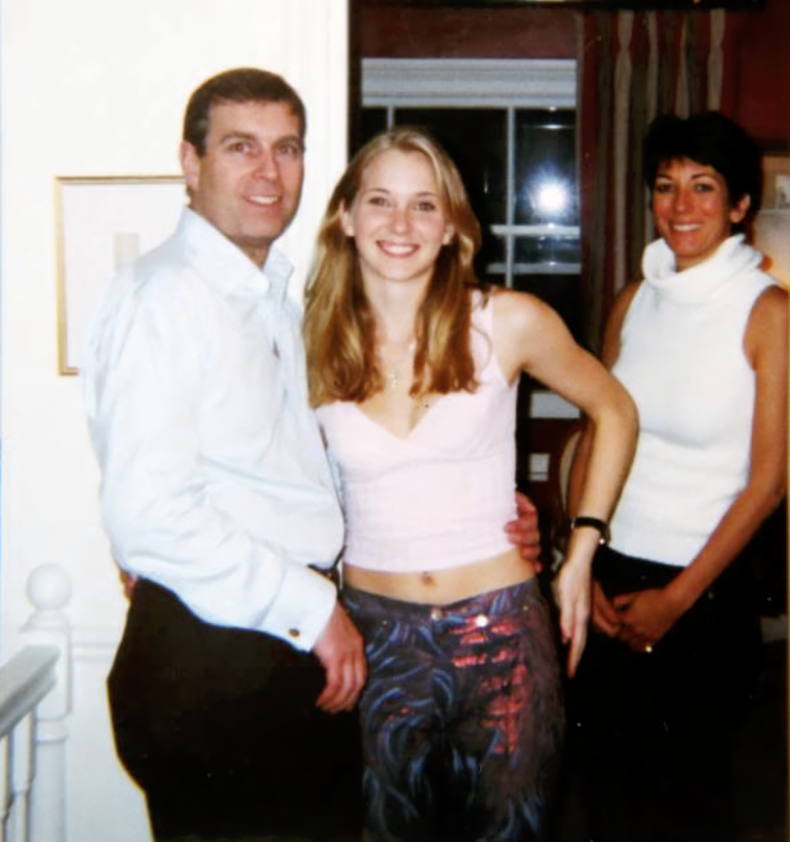 The court filing details how Giuffre wrote on Twitter: "Ladies & Gentlemen meet Rina who now is pleading innocence since there's a $VCF$ she has decided to come out as a victim, when on the record she was #Epstein's GF"& was rewarded with $$ in trade for victims- real victims. May karma be upheld and justice be done."
Another tweet included in the filing read: "Rina- if you read this I hope you live in shame for the rest of your life. You don't intimidate me any longer & the physical & mental scares you left me with should be enough to put your a** in jail, my line in the sand is drawn & your guilty! #LockHerUp."
Andrew's response to the allegations against him quoted articles in the New York Daily News accusing her of recruiting young girls for Epstein to abuse.
A filing by his lawyers on October 29, quoted Philip Guderyon: "She was like the head b***h. She'd have like nine or 10 girls she used to bring to him. She never looked like she was being held captive . . . .
"She and the other girls would walk out of there smiling, with their little bathing suits on, like they had just come from the beach. She'd have like four grand. And then I'd take them all to the mall and they'd get their nails done."
It also quoted Crystal Figueroa, sister of Giuffre's ex-boyfriend, saying: "She [Giuffre] would say to me, 'Do you know any girls who are kind of slutty?'"
Giuffre's lawyer Sigrid McCawley said in a statement released to Newsweek: "If Virginia Giuffre had stood silent in the face of the outrageous statements like those Prince Andrew routinely churns out—his motion to dismiss the litigation being no exception—the decades long sex trafficking ring his friend Jeffrey Epstein operated and he participated in would have never been exposed. We are humbled by Virginia's bravery.
"On the subject of money, let's be clear: the only party to this litigation using money to his benefit is Prince Andrew."
Boies, another of Giuffre's attorneys, said: "Prince Andrew's motion to dismiss filed late today in New York fails to confront the serious allegations in Virginia Giuffre's complaint.
"He relies on a series of disputed alleged 'facts' which will be disproved at trial and which, in any event, are inappropriate at the motion to dismiss stage in this litigation."