How Publix Got Caught Up in 'Don't Say Gay' Aftermath
Regional grocery chain Publix has become the latest business to be caught up in the fallout of Florida's new controversial "Don't Say Gay" bill.
On Saturday, Florida-based high school student activist Jack Petocz called the company out on Twitter, stating that he had left a long-term job at Publix over its political donations. In particular, he noted that the grocery chain had allegedly donated around $200,000 to sponsors of the "Don't Say Gay" bill, which is officially known as the Parental Rights in Education bill.
"Today, I resigned from [Publix]," Petocz, who is a part of the LGBTQ community himself, wrote in the tweet. "After 4 years of service, I was so disheartened when the company failed to even make a statement following more than $200,000 in donations to the sponsors of the Don't Say Gay bill. Let's all call on Publix to #StopFundingHate."
He was also previously suspended from his school for leading a student protest against the bill.
Passed into law on March 28 by Republican Governor Ron DeSantis, the bill aims to block any discussion of gender and sexual orientation to children in kindergarten through third grade, and any other such material found to be inappropriate for older grades. It also empowers parents to sue schools if they decide that material being taught to their children is inappropriate.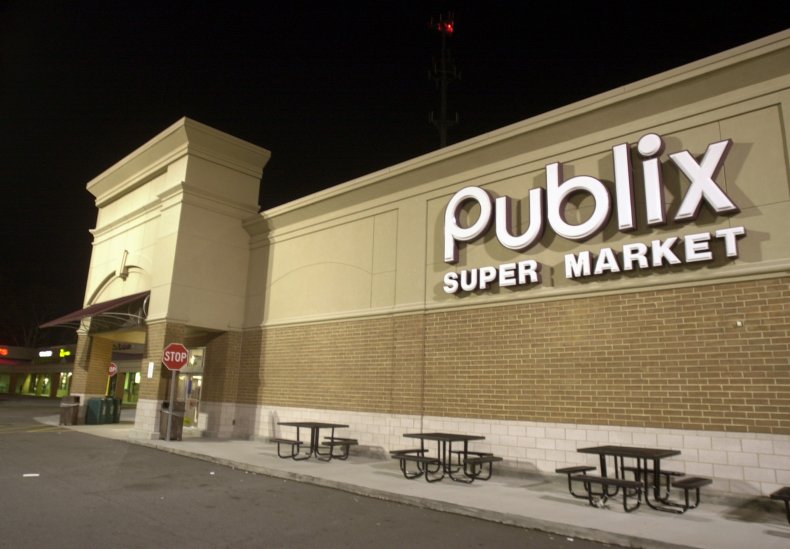 Supporters of the bill have claimed that it is meant to prevent the sexual grooming of students. Critics have taken issue with the vagueness of the bill's other aspects, however, claiming that they could be used to purge any and all discussion of LGBTQ issues from public schools. They also warn that the bill in general promotes further stigmatization of LGBTQ students and teachers.
Petocz's tweet has led to widespread criticism of Publix across social media, with the hashtag #BoycottPublix gaining traction on Twitter, MEAWW reported. Responding to Petocz on Twitter, civil rights activist Earl M. Johnson Jr. detailed his own history with the company, alleging that he was passed over for a job when he was 14 years old on racial grounds.
"Yup, I remember Publix," he tweeted. "They would not hire me at 14 as a bag boy because they didn't hire Black bag boys in the 80s and in the 90s clerking for a federal judge, I worked on the case where they were hammered with the largest sex discrimination class action in history at the time."
Founded in 1930 in Winter Park, Florida, Publix operates exclusively in the Southeastern U.S., with over 1,200 locations. Out of those stores, over 800 are located in Florida.
Publix previously donated $100,000 to DeSantis' reelection campaign in December, Miami New Times reported. In the wake of the Marjorie Stoneman Douglas High School shooting in 2018, the company also generated controversy when it was found to have donated to pro-NRA GOP Representative Adam Putnam, as well as other conservative lawmakers in Florida.
Newsweek reached out to Publix for comment.
In addition to Publix, numerous other companies have caught flack for donating to Florida lawmakers involved with the "Don't Say Gay" bill. In February, Popular Information reported that Comcast/NBCUniversal, AT&T, and Walgreens were among the companies making such donations, according to The Advocate.