How Sellers Might Find Opportunity in the Current Housing Market
The housing market has cooled, but sellers can still find opportunities to meet their needs.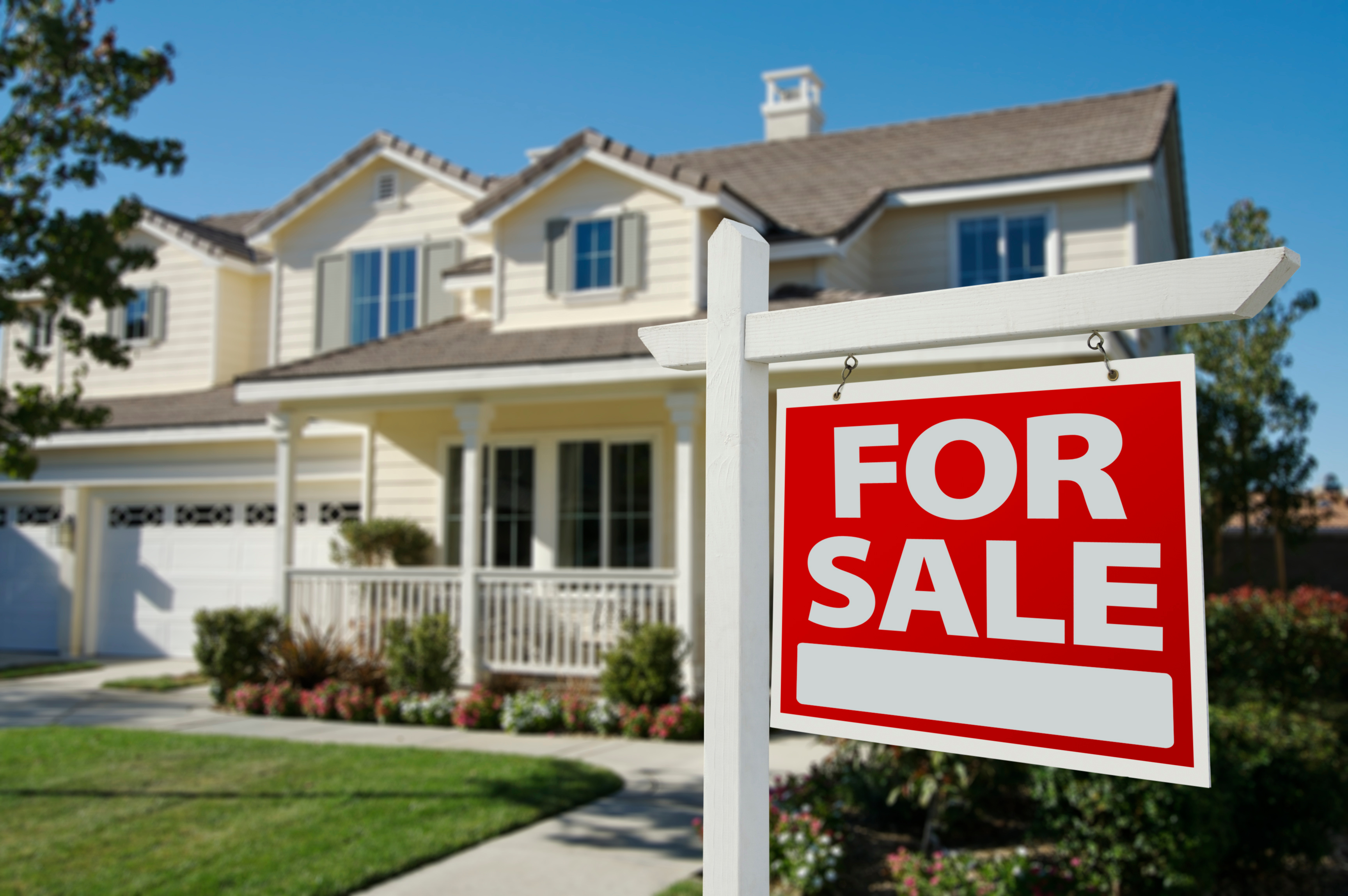 Anyone paying attention to real estate knows that the housing market has cooled considerably in recent months due to markedly higher interest rates. But for potential home sellers, it's not all bad news. As homeowners think about parting with their largest asset, it's worth taking a holistic view of the market, beyond just mortgage rates.
As the CEO and co-founder of a real estate company that helps property owners list and sell their homes, I've kept an eye on market trends and want to share this insight with a few items to keep in mind — whether you're planning on selling your home soon or just thinking ahead.
A Housing Correction Isn't a Housing Crash
Despite the recent correction of a formerly hot seller's market, forecasters do not predict a major housing crash as in 2008.
US News and World Report said in early August, "Housing demand, housing supply, mortgage interest rates, and unemployment all play a role in how the real estate market fares, and currently they indicate a period of slowed growth, not decline — and certainly not significant decline as seen in the housing market crash of 2008-2009."
While home prices are decreasing from their highs, they are still retaining value. For example, a Department of Commerce report (July) shows that while new home sales are down, prices remain high. There is still a lack of supply in many markets, and that will continue to drive strong prices. Home prices are still above where they were a year ago, so if you've owned your home for more than a year, you may still be able to sell at a profit.
According to the RE/MAX National Housing Report, in July 2022, "the median of all 53 metro area Sales Prices was $415,000, down 2.9% compared to June 2022, and up 8.1% from July 2021."
In other words, sellers are still coming out ahead, even if they missed the market peak.
Sellers Need To Be Strategic About Pricing and Property Condition
Don't let emotions guide your pricing decision. You have memories and attachments to your home that a buyer doesn't, and you can't price based on what your neighbor nabbed during the recent spring fever. Today is a different market in some ways and buyers will likely be looking more closely at comps, interest rates, and monthly payments.
Most experts will tell you that it's better to slightly underprice your home than to price too high. An attractive price means you may end up with a bidding war, while even a small overprice can keep buyers from even looking at the home.
And since the market is always fluctuating, you should do a comparative market analysis (CMA) or hire a company. Sites like Zillow, Trulia.com or StreetEasy allow you to search comparable homes that were recently sold in your area to give you a better idea of what is happening in your local market.
When you are evaluating home prices, remember that a home's list price is not what CMAs or appraisals look at. These analyses look only at the actual selling price of a home. Homes that are in contract won't publish the selling price until after the close, so the price listed on a pending home may not be correct.
Also, consider hiring an inspector before you list. Buyers who are backing out of contracts — which is happening more often now in different markets — are doing so largely because of surprises during inspections. They simply aren't willing to swallow higher interest rates and an aging HVAC system or a potentially leaking roof. It's better for you to know what your weaknesses are before the buyer does, so you can either price accordingly or fix the problems first.
Finally, market conditions can vary widely depending on where you live and what is nearby. The rise in remote work shifted demand from large cities to smaller metro areas in many states, but recent data shows those trends are starting to reverse a little.
Real Estate Is Going Digital
Homeowners need to consider how the real estate market is changing. Like most industries, it has been going through a digital transformation, one that has produced companies like mine. This transformation of the market accelerated with the pandemic. Bans on open houses and other in-person precautions proved to home sellers that digital solutions were selling as well as, if not better than, traditional counterparts. The modernization of real estate is happening across all aspects of the home sale from online 3D virtual tours to contactless closings with DocuSign.
Even more disruptive are the digital platforms that are automating the entire home sale process — and changing the math for home sellers in a fundamental way. Sellers are realizing the huge potential savings they can achieve by doing more of the in-person work themselves — and paying a flat fee instead of a percentage of the sale price.
This is different from "For Sale by Owner." Online home selling platforms give homeowners the opportunity to list on the Multiple Listing Service (MLS) — the hub where buyers and agents look for homes today. Being on the MLS is the only way to get your home on Realtor.com, Redfin.com and many other real estate sites. Online platforms typically also give you the traditional professional photography, pricing, contracts and negotiation support that you expect and need to successfully sell your home.
What To Expect From Digital Home-Selling Platforms
Sellers may be attracted to selling with a flat fee digital platform in lieu of a traditional agent for the potential to save thousands in commissions. They are able to pay a flat fee for the sell side and choose the commission offered to a buyer's agent, which is paid if your buyer has an agent. You'll find that many platforms typically recommend sellers offer buyer's agents 2.5% but that number is ultimately up to the seller to research and decide. Sellers can save between roughly half and 90% of the agent commission when they sell, which equates to saving a part of their equity. It can be a meaningful amount of money to save — and a large part of what attracts sellers to the digital platform option.
In terms of the level of service one can expect from a digital platform, it can be an overwhelmingly positive experience for most sellers. Companies that have robust customer service support 7 days a week, and prioritize fast communications, can typically meet all the needs of a seller. These platforms can also offer more transparency in your listing and sale (you get to see all communications with the buyer) and give you the option to add additional services when you need them.
So weigh your options when considering whether to go the traditional route, try your luck at FSBO or sell through an online platform that gives you an MLS listing and support. If you can harness the value of new digital real estate tools, present your home in the best possible light and remain flexible as markets shift, you can still come out ahead.
The information provided here is not investment, tax or financial advice. You should consult with a licensed professional for advice concerning your specific situation.