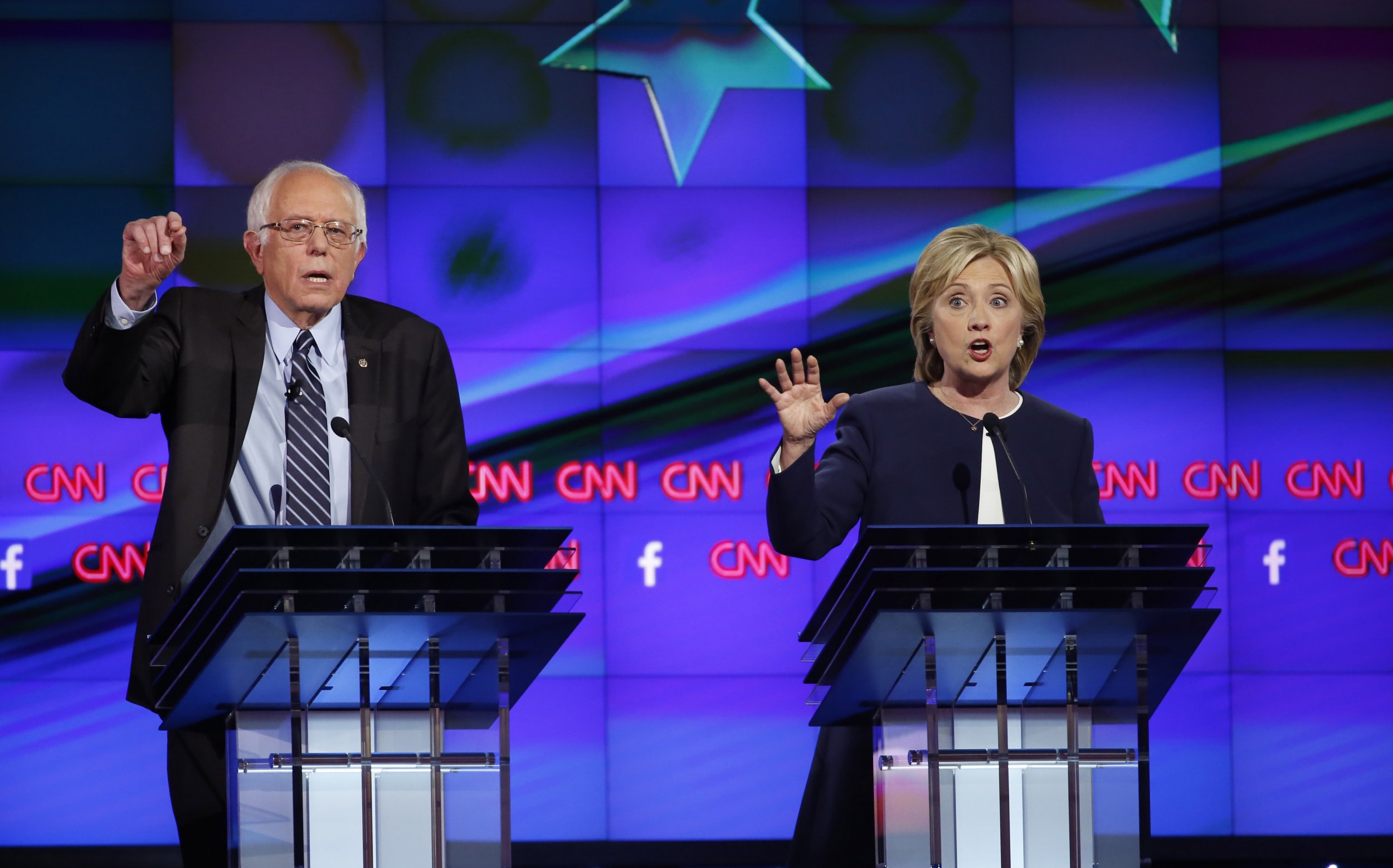 Live from New York, it's Saturday night at the Newsweek offices!
Newsweek will be streaming the second Democratic presidential debate on our website on Saturday starting at 9 p.m. Eastern time. You will be able to watch it on the CBSN Live player below—so bookmark this page!
The second of six Democratic primary debates, Saturday's event will be held at Drake University in Des Moines, Iowa, and broadcast by CBS. John Dickerson, anchor of the Sunday-morning news show Face the Nation, will moderate the event.
An increased level of interest in the highly entertaining Republican debates seems to have carried over to the Democrats, who set their all-time viewership record for a debate in Las Vegas in October with an impressive 15.3 rating.
The Democratic primary is now down to three candidates. Hillary Clinton leads by a wide margin in terms of endorsements and poll numbers, with Vermont Senator Bernie Sanders running within reach in New Hampshire while galvanizing widespread grassroots support nationwide. Former Maryland Governor Martin O'Malley hasn't gained much traction in the polls—despite his guitar playing—while fringier candidates Lincoln Chafee and Jim Webb have already bowed out.
O'Malley has criticized the Democratic National Committee for not holding more debates, and some supporters of non-Clinton candidates have alleged that the party is trying to minimize exposure in order to protect the front-runner.
CSPAN will re-air the debate at 4 p.m. and 9 p.m. on Sunday.