How to Watch Tom Hanks' Inauguration Special 'Celebrating America'
Tom Hanks is set to host a special televised event honoring President-elect Joe Biden and Vice President-elect Kamala Harris' inauguration. On Wednesday, Hanks along with various entertainers will appear in the multi-network special, Celebrating America.
Set to air after Biden and Harris are sworn into office, the 90-minute special aims to celebrate a new era of American history. Artists including Justin Timberlake, Jon Bon Jovi, Demi Lovato and Ant Clemons will perform during the showcase.
Biden and Harris are also expected to give remarks over the course of the program, which will also feature segments that will "highlight the strength of our democracy, the perseverance of our people, and our ability to come together during trying times and emerge stronger than ever before," according to the President Inaugural Committee's [PIC] official announcement for the program.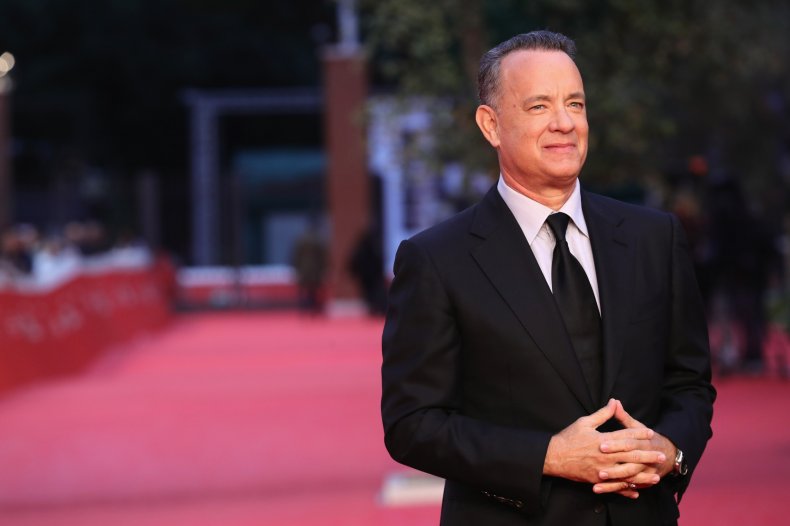 Celebrating America will also shine a light on some of the American heroes like that have helped citizens throughout the coronavirus pandemic including teachers, frontline and essential workers, health professionals and medical responders.
"This inauguration presents a unique opportunity to spotlight the resilience and spirit of an America United. We have witnessed countless heroes this past year step up to the frontlines and serve their fellow Americans, so we are telling their stories, spreading their collective light, and celebrating the best of our country and its people with this prime-time program. Our first priority is safety — so while many of us will be watching safely from our homes, we are creating real moments of connection that highlight a new inclusive American era of leadership that works for and represents all Americans," Tony Allen, the CEO of PIC, said in the program's official release.
Celebrating America will air on Wednesday from 8:30 to 10 p.m. on a number of networks including ABC, CBS, CNN, NBC, MSNBC and PBS. Those with a cable provider login can stream the event on the respective network's websites and apps while others with streaming services like Hulu, YouTube TV and Sling will be able to access the show through their subscriptions.
Viewers can also tune into the celebratory special for free across PIC's social media channels including YouTube, Facebook, Twitter and With. The PIC's streaming partners—Amazon Prime Video, Microsoft Bing, NewsNOW from Fox, and AT&T DIRECTV and U-verse—will also live stream the event.
The 2021 inauguration ceremony begins at the Western front of the Capitol building in Washington, D.C. Biden is expected to take the oath of office around 12 p.m. ET.