How to Win Back Americans Turning Away from Doctors for Medical Guidance | Opinion
Throughout the COVID-19 pandemic, government and health officials have raised alarms about people getting false information. Despite all the warnings, the problem continues.
"Fearmongering vaccine stories go viral online," NPR warned in March. "Americans are super-spreaders of COVID-19 misinformation," Canada's McGill University reported in April, citing a new study.
Newsweek partnered with NewsGuard to help people sift through COVID-related facts from fiction. But not everyone uses such tools. For millions of people, social media in particular has continued to be a major source of falsehoods—mixed in with lots of accurate reports as well, of course. And while major social platforms such as Facebook and Twitter have taken steps to stop the spread of misinformation, a University of Washington professor said, "The problem has certainly grown faster than the solutions."
A survey by four universities found that young people are more likely to believe falsehoods about COVID-19 that they receive through private messaging on platforms such as WhatsApp and Facebook Messenger—channels that external tools can't do much about.
To make sure people get accurate health guidance and information, it's crucial to understand where they're turning, and which sources they trust. Our new survey from M Booth Health sheds light on this. It shows a sea change that's likely to transform the future of medicine in America.
Only Half of Young People Prioritize Info from Their Doctors
We asked American adults to identify their top sources of information about vaccines and medicines. The answers made clear there's a wide generation gap.
Among Baby Boomers, 70 percent say their doctors are among their top two sources for learning about the safety of a drug. But those figures went down with each generation. Among Gen Z, just over half (52 percent) included doctors among their top two.
The difference was similar on questions about medication side effects. Sixty-three percent of Boomers listed doctors as a top two source, but less than half (49 percent) of Gen Z said the same.
Where is Gen Z turning for information? Young people born after 1996 cited friends and family, general conversations in social media, government agencies and pharmaceutical company websites. A quarter said they look to online communities of people similar to themselves.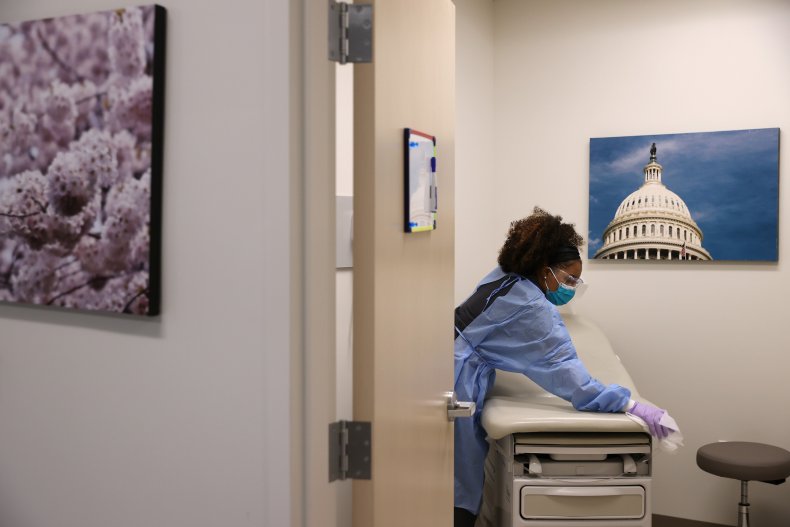 It's important to note that while younger folks are more likely to turn to these sources, some members of all generations do as well. The accuracy of online information can affect anyone. But its popularity as a trusted source for Gen Z indicates that it's got staying power.
It's also a profound change in just over a decade. Back in 2009, Pew Research reported that despite the increasing popularity of social networks, "few people are using them to gather and share health information."
An Opportunity for the Health and Medical Industry
None of this means doctors' advice is a thing of the past. In fact, there's a growing opportunity for health authorities and leaders, including pharmaceutical companies, to reach people directly like never before.
Studies have found that increasingly, Americans want to be able to communicate with their doctors on social media. Medical practitioners can go a long way in reaching patients by tapping into these opportunities.
Our survey shows that the same is now true of pharmaceutical corporations as well. As a result of the pandemic, Americans are familiar with numerous drug companies by name. This is true not only of the makers of U.S. vaccines (Pfizer, Moderna and Johnson & Johnson), but also other brands including Bayer and Merck. Strikingly, one-third of our respondents said they now think of pharma brands as similar to consumer lifestyle brands like Nike.
A large number of respondents told us they want to hear more from these companies directly. A third of consumers overall, and about 40 percent of millennials and Gen Z, want to engage directly with pharma brands on social platforms to have their questions answered. Even more—39 percent overall, and 53 percent of Gen Z—said short videos from these companies explaining their drugs would be most helpful.
Combating misinformation isn't just about stopping something; it's about starting something as well. People in the businesses of health and wellness have every reason to launch new and bigger efforts to reach consumers across every platform available, providing engaging, credible content that stands out amid the noise. In this way, they can do more to rise above the myths and hearsay, and keep consumers safe and healthy.
Karen Strauss is chief strategy and innovation officer for M Booth Health.
The views expressed in this article are the writer's own.