Men Who Smoke and Have Oral Sex With Multiple Partners Have a Higher Cancer Risk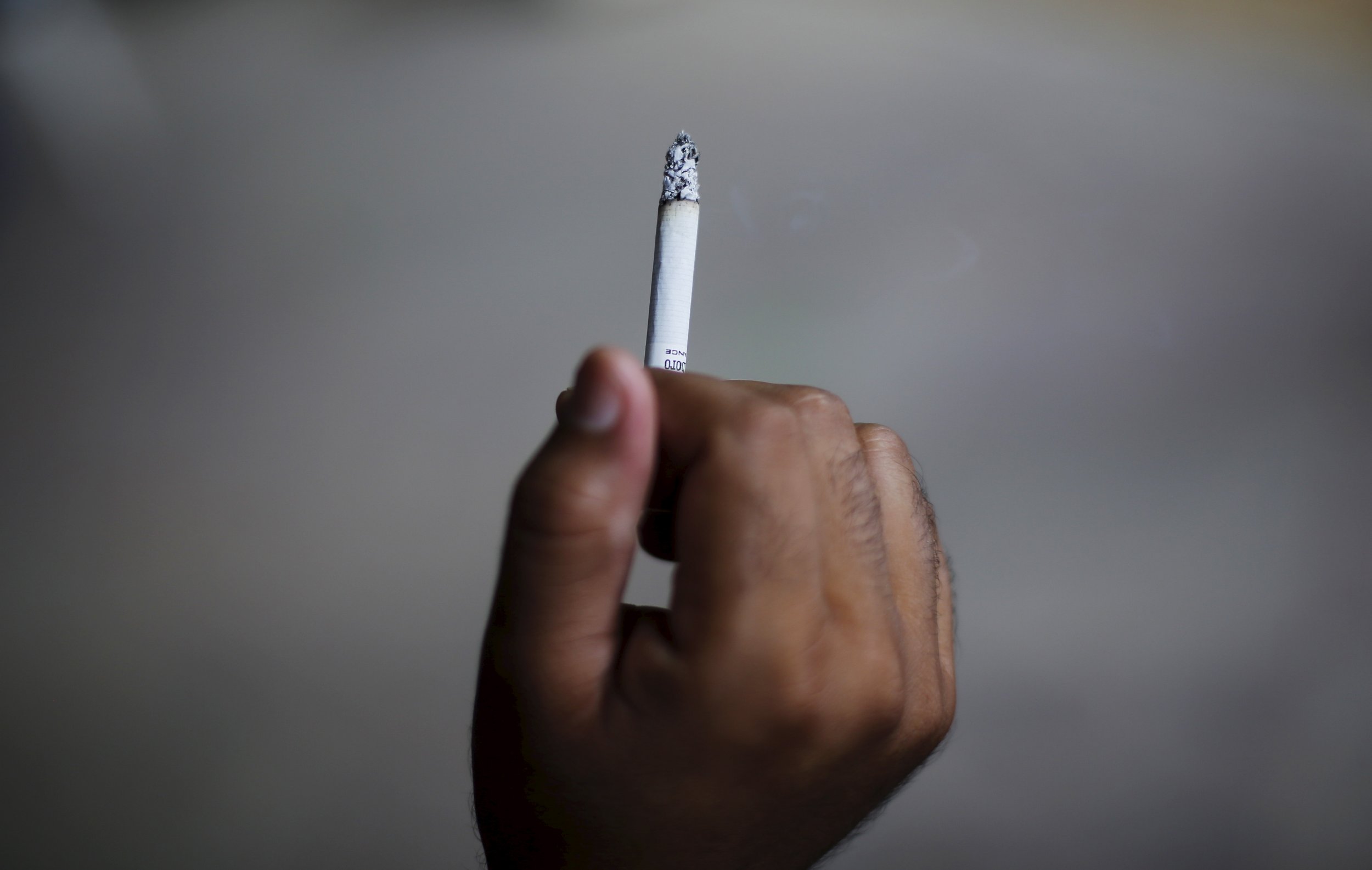 Smoking cigarettes, along with having five or more oral sex partners, increases men's risk for the most common type of head and neck cancer. A study published Friday in Annals of Oncology finds these patterns of behavior are associated with oral and throat cancers caused by the human papillomavirus (HPV).
Public health experts already know from a large body of research—including a study published earlier this week—that men who have multiple oral sex partners are at higher risk for contracting oral HPV. But it turns out that when a man also smokes the risk is even higher.
For the study, the researchers reviewed data from the National Nutrition Examination Survey on 13,089 people aged 20 to 69, and calculated the number of people who had oral HPV infections. They cross-referenced information on the number of deaths from oropharyngeal cancer with data on overall deaths in the U.S. to determine the risk for oral HPV infection. Through samples of mouthwash that detected HPV cells, the researchers were able to ascertain the prevalence of oral HPV infections.
The study found men who smoked and reported having multiple oral sex partners (five or more) fell into the highest risk group for oral HPV infection, and therefore were most likely to develop head and neck cancer. Oral HPV infection had a 7-percent prevalence in men who smoked and had two to four oral sex partners. The prevalence of infection was highest—15 percent—among men who smoked and had five or more oral sex partners. Men with multiple sex partners, but without a history of smoking, still had some risk but not nearly as much. The prevalence among that group was 1.5 percent, and rose to 4 percent for non-smokers with two to four oral sex partners.
Overall a woman's risk for HPV-related head and neck cancer—whether or not she was a smoker—was much lower than a man's. The prevalence of oral HPV infection in women was 1.5 percent in those with two or more oral sex partners. Women with the lowest risk were those who had one or no oral sex partners and did or did not smoke.
Over time, oral HPV infection, if not cleared from the body, can become oropharyngeal squamous cell carcinoma (OPSCC). According to the National Cancer Institute, 70 percent of oropharyngeal cancers are caused by HPV type 16 infection, a high-risk strain of the virus.
Researchers don't know for certain why the risk for oral HPV and head and neck cancer is higher for men than women. Some experts say that heterosexual men who perform oral sex are exposed to higher viral load of the virus in their female partner. However, that theory doesn't completely explain why men who have sex with men are also at an increased risk for oral HPV and its related cancer. Considering that about 85 percent men and 83 percent of women have performed oral sex at some point in their lives, understanding this link is important.
The researchers say one of the purposes of the study was to determine whether it would be worthwhile to screen an entire population of patients for oropharyngeal cancer risk. While oral HPV infections are common, this type of cancer is still relatively rare. Identifying people for oral HPV wouldn't necessarily predict their future cancer risk with accuracy.
According to the U.S. Centers for Disease Control and Prevention, there are roughly 3,200 new cases of HPV-related oropharyngeal cancers diagnosed in women and about 13,200 diagnosed in men each year in the U.S. There are currently no formal tests to screen people for this type of cancer (though a quick visual exam is typically part of the a regular dental checkup).
Researchers who study HPV want to figure out ways to determine this cancer risk for specific populations of people. Should an effective screening method become commercially available, it would be important to know which populations of people would benefit most from such a diagnostic test. The study suggests that screening women probably wouldn't be essential. Men—especially those who report having multiple sexual partners and a history of smoking—would benefit from routine screening.