HRW: Killing of Nigerian Shiites a 'Brutal Overreaction' by Army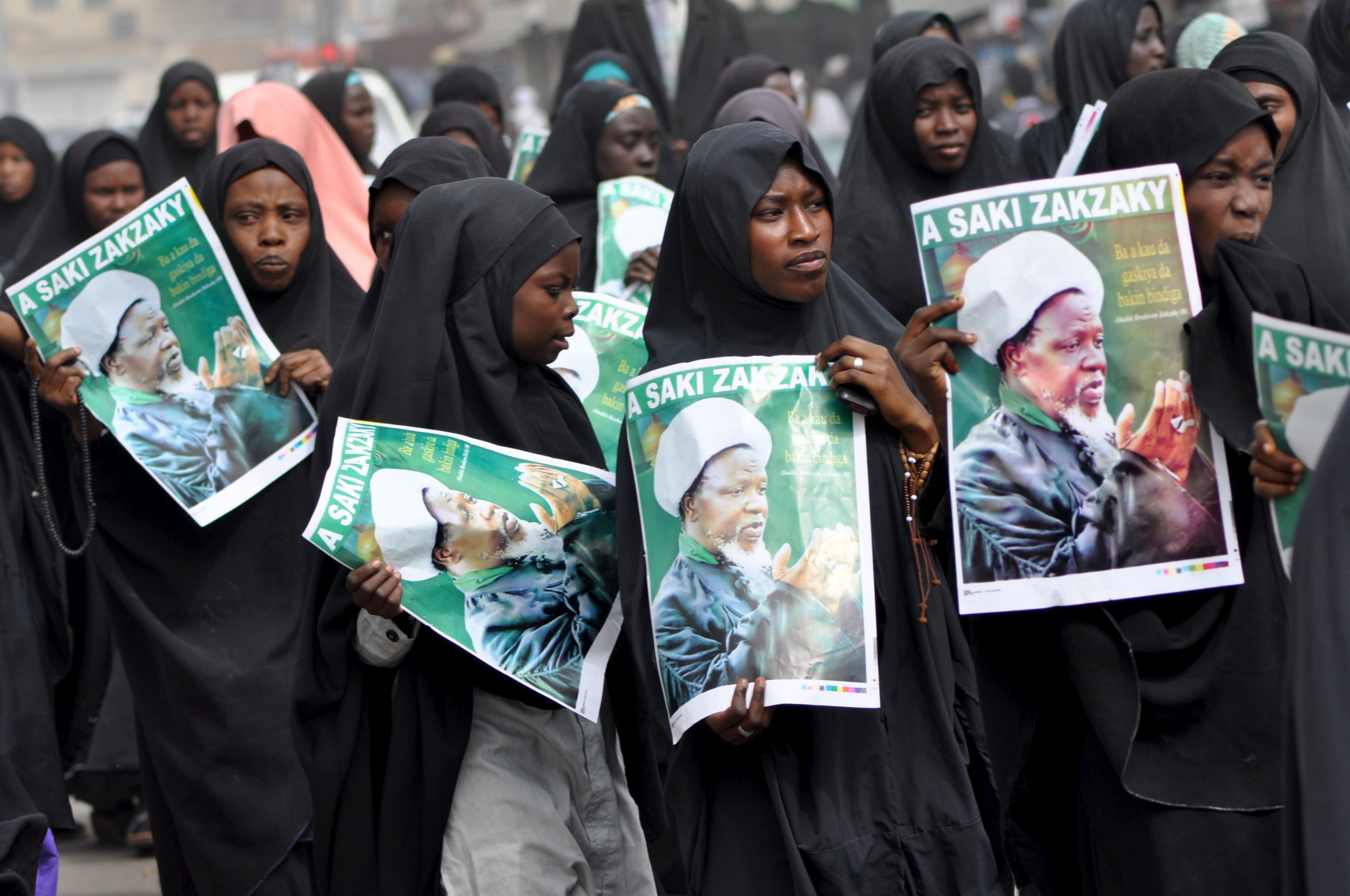 Human Rights Watch (HRW) on Wednesday rejected the Nigerian Army's account of clashes with members of a Shiite Muslim sect in which hundreds were killed, calling the shooting of Shiites by soldiers "wholly unjustified."
Nigerian soldiers clashed with members of the Islamic Movement in Nigeria (IMN), a mainly Shiite sect led by Sheikh Ibrahim Zakzaky, over the course of three days from December 12 to December 14 in the northern city of Zaria, in Kaduna state. At least 300 Shiite sect members were killed in the violence, according to HRW, which interviewed more than 20 people close to the event.
In a statement released on December 12 , a spokesman for the Nigerian Army, Colonel Sani Usman, said that soldiers had acted in self defense, responding to an attempt by IMN members to assassinate the Chief of Army Staff, Lieutenant General Tukur Yusuf Buratai. Usman said that IMN members had formed a roadblock and were pelting an army convoy with "dangerous objects" when the soldiers reacted. The spokesman said IMN members were acting on the orders of Zakzaky, who was arrested at his home in Zaria on December 12 and is now in custody.
"The Nigerian military's version of events does not stack up," said Daniel Bekele, Africa director at HRW, in Wednesday's report. He added that a roadblock did not "justify the killings of hundreds of people" and said the military's actions were "a brutal overreaction" at best and, at worst, "a planned attack on the minority Shiite group."
According to HRW's briefing, the army conducted attacks at three locations in Zaria: the Husainiyah Baqiyyatullah mosque and religious center, Zakzaky's home in the Gyellesu neighborhood, and a burial ground for sect members called Dar al-Rahma. Soldiers allegedly buried the bodies of victims in mass graves, making it difficult to get a definitive death toll. Activists have claimed that up to 1,000 people were killed in the attacks, AP reported.
Army spokesman Usman told Newsweek on Wednesday that the military had submitted the matter for an investigation by the Nigerian Police and the Nigerian Human Rights Commission and had also been invited to attend a hearing in front of the Nigerian House of Representatives' committee on public safety and security. "I can guarantee you that we followed all the necessary procedures and took all the precautionary measures. We are not targeting Shiites or any ethnic group or religious group at all and we will never do that," says Usman, who adds that the army suffered casualties in the clashes but declines to state how many. On December 17, Kaduna state governor Malam Nasir el-Rufai announced that there will be a judicial commission of inquiry into the events in Zaria.
The attacks have sparked international outcry, particularly in Iran, which has strong links to the IMN—Zakzaky was inspired to start preaching Shiite Islam in Nigeria by the 1979 Iranian revolution, when the Iranian monarchy was replaced with an Islamic republic. Iranian president Hassan Rouhani reportedly called his Nigerian counterpart Muhammadu Buhari to request an inquiry into the killings. The U.S. State Department also urged the Nigerian government to investigate the incidents and bring to justice anyone responsible for criminal activity.
The clashes have threatened to further undermine security in Nigeria, which is struggling to deal with the continuing Boko Haram insurgency in the northeast of the country. Muhammad Sa'ad Abubakar, the Sultan of Sokoto—a prominent Islamic spiritual leader in Nigeria—warned the Nigerian authorities on December 14 to exercise restraint or risk radicalizing Shiites.