Leader of Nigerian Shiite Muslims Arrested After Deadly Clashes With Army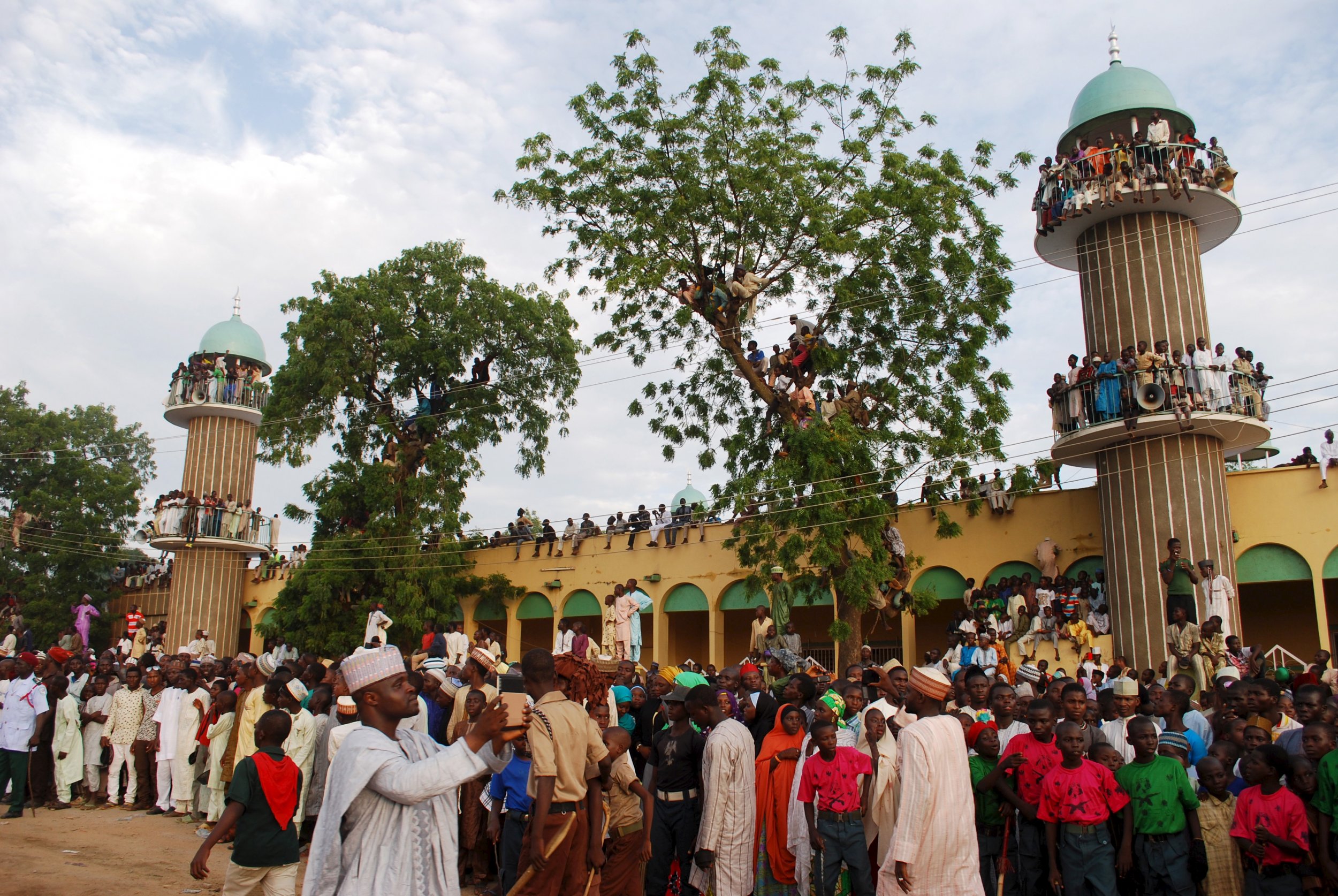 The leader of a prominent Shiite sect in Nigeria was arrested after clashes between sect members and the military allegedly resulted in multiple deaths, the BBC reported on Monday.
Sheikh Ibrahim el-Zakzaky, head of the Islamic Movement in Nigeria (IMN), was arrested after his followers clashed with Nigerian soldiers on Saturday in Zaria, a Shiite holy city in the northern state of Kaduna. The military said that Zakzaky's followers had tried to assassinate the Nigerian chief of army staff, Lieutenant General Tukur Buratai, and had barricaded roads being used by Buratai's motorcade.
The IMN denied the allegations and has posted graphic pictures on its website of what it says are the bodies of "dozens" of its members killed by the military. The group also said that Zakzaky's wife and son were among the dead. (On Monday afternoon, the army told the press that Zakzaky's wife is alive and in custody with her husband, but did not confirm or deny the death of his son.)
According to AFP, Zakzaky's home and the IMN's main mosque in Zaria were also destroyed in Saturday's violence. And members of the sect told the BBC Hausa Service on Monday that bodies of those killed were being removed by the military.
In a statement released on Saturday, the Nigerian army's acting director of public relations Colonel Sani Usman said troops were forced to act when hundreds of armed IMN members blocked the path of a military convoy and begun attacking it. "The troops...were left with no choice other than to defend him and the convoy at all cost[s] as well as open up the barricaded road for law-abiding citizens," he said. Usman did not specify how many members of the sect were killed.
In July 2014, a clash between the Shiite movement and soldiers during a pro-Palestinian rally in Zaria left 34 people dead, including three of Zakzaky's sons. The army claimed at the time that it had acted in self-defence.
More recently, a suicide bomber killed at least 21 people during a Shiite procession from Kano to Zaria on November 27. The procession was organized by the IMN, and the fundamentalist Sunni militant group Boko Haram, which views Shiite Muslims as infidels, claimed responsibility for the attack. But Zakzaky later claimed that the militants were not behind the bombing and suggested it was actually orchestrated by the same perpetrators of the July 2014 attacks, pointing the finger at the army.
Nigeria has a population of more than 180 million, 50 percent of which are Muslim. Of those, an overwhelming majority are Sunni. Zakzaky's movement reportedly has ties with Iran and according to Iranian state-owned news agency IRNA, the Iranian foreign minister Mohammad Javad Zarif called his Nigerian counterpart to raise grievances over Saturday's killings in Zaria.