Is Huawei Still Banned from U.S. Trade? Despite Trump's Tweet, Chinese Tech Giant Remains Blacklisted—Memo
Chinese tech giant Huawei remains on a tough trade blacklist despite Donald Trump's suggestion that a ban may soon be relaxed, an internal Commerce Department memo says.
An email that was sent to staff on Monday by John Sonderman, deputy director of export enforcement at the agency's Bureau of Industry and Security (BIS), relayed that Huawei remains on the Entity List and any requests to do business with it should be met with "presumption of denial," Reuters reported.
The instruction came after president Donald Trump tweeted last Saturday that Huawei would be allowed to buy products from U.S. companies on condition purchases don't impact national security. The sudden announcement was met with confusion among politicians, who appeared to be caught off-guard.
According to Bloomberg, Trump's decision may have been the result of lobbying by the Semiconductor Industry Association, which represents U.S. chipmakers including Intel, Broadcom and Qualcomm.
Sen. Marco Rubio described the apparent decision as a "catastrophic mistake" and pledged legislation to re-enforce the strict trade ban. Sen. Mark Warner also teased a potential reversal by Congress.
"I would like to see the details, but we need to remember that Huawei represents a threat to our national security," Warner told Newsweek in a brief statement on the matter, sent via email. "Allowing Huawei to participate in building our next generation communications networks should be unacceptable for everyone. If the president's deal goes too far, Congress would certainly act to reverse it."
Rubio and Warner, who both sit on the U.S. Senate Select Committee on Intelligence, sent a joint letter to U.S. Secretary of state Mike Pompeo last month expressing "deep concern" about using the situation with Huawei during the ongoing trade battle with China, citing heavy national security concerns.
"Allowing the use of Huawei equipment in [American] infrastructure is harmful to our national security," they wrote. "In no way should Huawei be used as a bargaining chip in trade negotiations."
According to Reuters, the memo was the sole piece of guidance Commerce Department staff had been sent about the president's tweet, sent during the G20 in Japan. Huawei was placed on the Entity List back in May. It was unclear when additional information would be provided by the government, Reuters added.
The trade blacklist forbids U.S. firms from doing business with Huawei without explicit permission from the agency. The Commerce Department did not immediately respond to a request for comment.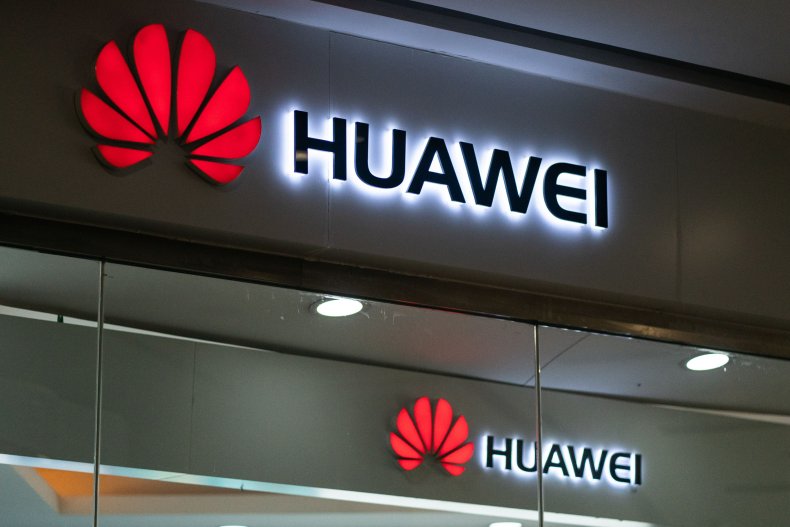 Huawei being placed on the strict trade blacklist had an almost immediate impact on the once-thriving company, as Google suspended access to its Android operating system and U.S. chipmakers slashed business deals. Politically, fears spiked about the firm's influence on the rollout of 5G technology.
So far, Huawei has remained tight-lipped about the ongoing political situation, telling Newsweek: "We acknowledge the U.S. president's comments... and have no further comment at this time".
Huawei CEO Ren Zhengfei told The Financial Times that any relaxing of the Entity List ban would not have much impact on the firm, but asserted the move would be "good for American companies."
In May, president Trump criticized Huawei, describing it as "very dangerous."
White House economic advisor Larry Kudlow told Fox News on Sunday that Trump's decision to ease the ban would not amount to a "general amnesty" and indicated Huawei would stay blacklisted for now.
"I think... the Commerce Department will grant some temporary additional licenses where there was a general availability," he told host Chris Wallace at the time. "I mean, for example, some of the chips, the chipmakers in the United States are selling products that are frankly widely available from other countries and we don't think there's any national security [risk]." Kudlow said Trump shares the concerns about national security.