Senators Warn Donald Trump Against Swapping Huawei Ban for Trade Deal, Insist Tech Company Is National Security Threat
Senators from the U.S. Senate Select Committee on Intelligence have expressed "deep concern" that President Donald Trump may ease the ban on controversial technology company Huawei to achieve a "favorable outcome" in trade negotiations with China.
In a letter sent today to U.S. secretary of state Mike Pompeo and trade representative Robert Lighthizer, senators Mark Warner and Marco Rubio suggested that the Trump administration could make concessions relating to the development of 5G wireless technology.
They stressed the smartphone maker's telecommunications equipment presents a "legitimate security threat" to the nation's network security, data privacy and economic security. Senators noted Trump previously reversed a ban on Chinese tech firm ZTE in June last year.
"Allowing the use of Huawei equipment in U.S. telecommunications infrastructure is harmful to our national security," they wrote. "In no way should Huawei be used as a bargaining chip in trade negotiations." The letter continued: "Instead, the U.S. should re-double our efforts to present our allies with compelling data on why the long-term network security and maintenance costs on Chinese telecommunications equipment offset any short-term cost savings."
The Trump administration added Huawei to a trade blacklist last month, accusing the firm of being "involved in activities contrary to the national security or foreign policy interests of the United States." The negative impact of the decision to add Huawei to the so-called Entity List, which limits the company's access to U.S.-made components, was almost instantaneous.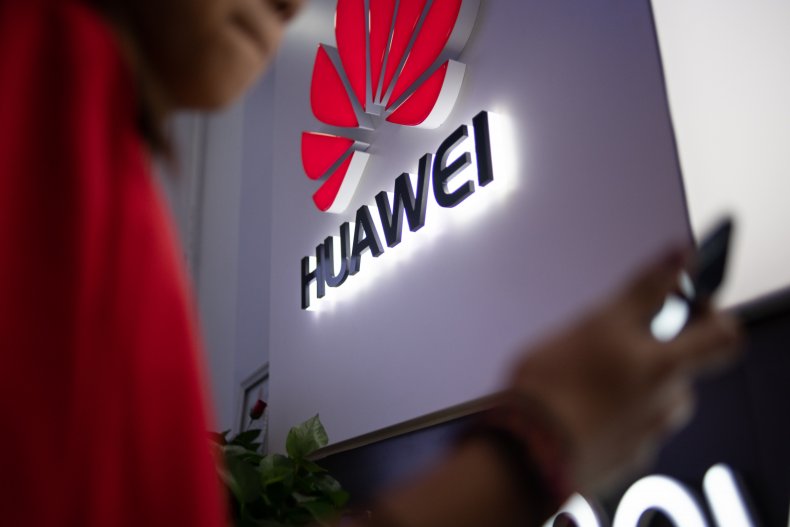 Google suspended access to its Android operating system, chip maker ARM slashed business dealings and Facebook ruled it could no longer bundle its apps on new smartphones. This week, the release of an upcoming laptop was reportedly put on hold, at least temporarily.
Despite the ongoing ban, Trump indicated last month that he may be open to negotiation when it comes to the future of the company, which has spiked in popularity in recent years.
The president said: "Huawei is something that's very dangerous. You look at what they've done from a security standpoint, from a military standpoint, it's very dangerous.
"So it's possible that Huawei even would be included in some kind of trade deal. If we made a deal, I could imagine Huawei being possibly included in some form, some part of a trade deal."
U.S. Treasury Secretary Steven Mnuchin said last Sunday that Trump could potentially ease U.S. restrictions on Huawei if progress is made on a trade deal, Reuters reported.
Intelligence chiefs have long warned the company is a security threat due to its alleged links to the Chinese government, and such fears have only grown louder as 5G technology becomes reality. In January, the justice department formally accused the firm of conspiring to steal trade secrets and confidential information.
The Huawei ban has led China to threaten retaliation by creating its own version of the trade blacklist, CNN reported. Song Liuping, Huawei's chief legal officer, said in a statement last month that U.S. politicians had been unfairly targeting a private company.
"This is not normal, almost never seen in history" Song said, as Huawei filed legal action to try and stop what it described as a "state-sanctioned campaign" against the company. Song added: "The U.S. government has provided no evidence to show that Huawei is a security threat. There is no gun, no smoke."