Facebook has restricted Huawei's ability to bundle its apps on new smartphones, as the U.S. ban on the Chinese technology company continues to escalate.
According to Reuters, the social networking giant has cut Huawei's ability to "pre-install" its popular applications—including WhatsApp, Instagram and the main Facebook app—on its smartphones. That means they will no longer appear on Huawei devices by default.
Last month, the Trump administration's Commerce Department added Huawei Technologies to a trade blacklist for allegedly being "involved in activities contrary to the national security or foreign policy interests of the United States." The ruling had an immediate negative impact.
Alphabet Inc., which owns Google, suspended access to its Android operating system in all new devices—meaning they will lose access to popular apps such as Gmail and YouTube. Microsoft removed Huawei devices from its online stores. Chip maker ARM also cut business ties.
A Facebook PR spokesperson told Newsweek: "We are reviewing the Commerce Department's final rule and the more recently issued temporary general license and taking steps to ensure compliance." Existing Huawei customers who are using Facebook's applications will still be able to download any updates from the company—for security and performance reasons.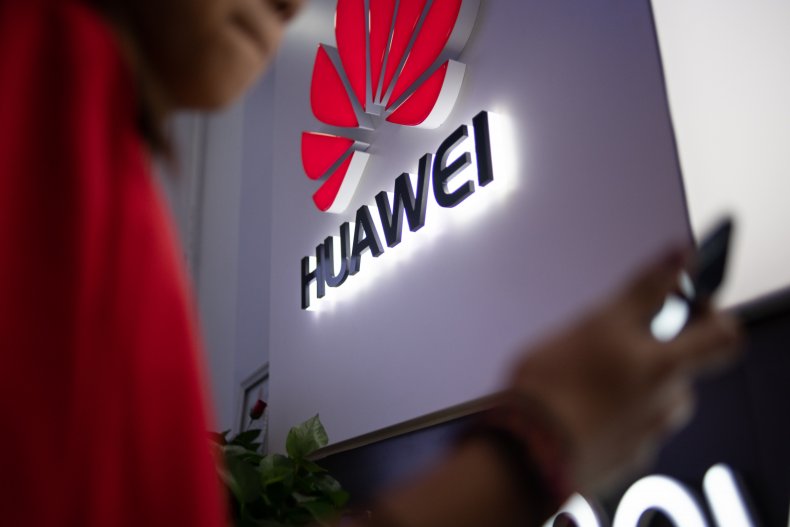 Until further notice, Reuters reported any new devices that Huawei makes will not be permitted to have Facebook's services pre-installed and the decision applies to any tech "that has not yet left the factory." A Huawei PR representative told Newsweek: "We have no comment on this."
As long as customers are able to access applications from the official Google Play Store, the Facebook-owned software can still be downloaded onto phones post-purchase.
In a defiant statement last month, Song Liuping, Huawei's chief legal officer, criticised the U.S. trade ban, which has restricted the firm's ability to purchase components made in America.
"Politicians in the U.S. are using the strength of an entire nation to come after a private company. This is not normal. Almost never seen in history. The U.S. government has provided no evidence to show that Huawei is a security threat. There is no gun, no smoke. Only speculation," Song stated, challenging the ruling.
U.S. national security chiefs have long said they harbored suspicions about Chinese companies infiltrating domestic telecommunications networks, and fears appeared to spike as 5G became a reality. Huawei recently overtook Apple to become the second biggest phone maker worldwide based on shipping figures, but it seems that future may be in jeopardy if the ban continues.
In late January, the U.S. Department of Justice (DoJ) unveiled a 10-count indictment against Huawei, accusing it of theft of trade secrets, wire fraud and obstruction of justice. This week, it emerged that the Chinese company will be partnering with Russia to construct 5G networks.